Peugeot could return to the top prototype class of Le Mans racing - but only if race organisers substantially reduce the costs of competing.
Peugeot withdrew from the LMP1 class of the World Endurance Championship in early 2012, at a time when its road car division was making substantial losses. The French manufacturer had competed in the championship for five years, winning Le Mans in 2009 and the Intercontinental Le Mans Cup title in both 2010 and 2011.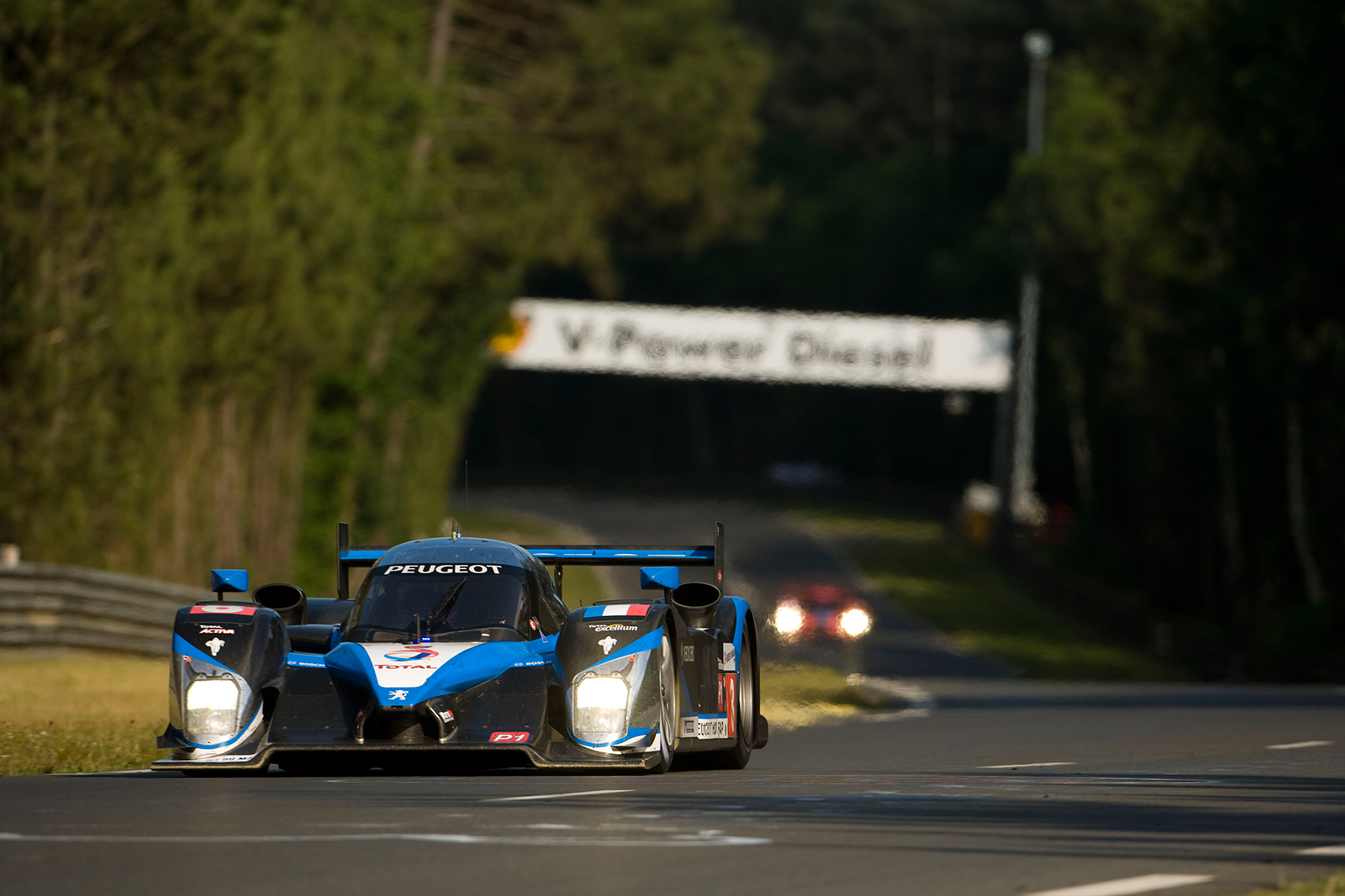 Speaking at the recent Geneva motor show, Peugeot chief Jean-Philippe Imparato reiterated PSA Group boss Carlos Tavares's assertion that the company was now in a position to return to sports car racing if costs are lowered.
"We have always said we will return if three conditions are met: firstly, we as a company are making money; secondly, we have won the Dakar Rally and thirdly, the cost of competition cannot be over €200m per year," said Imparato. "The first two conditions are now met, the third is not. We are studying a return, but the regulations must be easier on the budget."
Audi withdrew from the championship at the close of the 2016 season, leaving Porsche and Toyota as the two manufacturer entries in the LMP1 category. Organisers are said to view three manufacturer teams as the minimum number for the championship to be sustainable, and are pushing for rule changes to reduce costs and tempt Peugeot in.
Potential changes include modifying the aerodynamic rules, although the continued use of costly hybrid powertrain systems is seen as crucial to making the race cars relevant to road car developments.
In September last year, Tavares said: "There are many ways to limit costs, including the aerodynamic development."
used Peugeot 3008 cars for sale
Peugeot 3008 1.5 BlueHDi GT Line Premium EAT Euro 6 (s/s) 5dr
Peugeot 3008 1.5 BlueHDi Allure Premium Euro 6 (s/s) 5dr
Peugeot 3008 1.2 PureTech Allure Euro 6 (s/s) 5dr
Peugeot 3008 1.5 BlueHDi Allure EAT Euro 6 (s/s) 5dr
Peugeot 3008 1.2 PureTech Allure Euro 6 (s/s) 5dr
Peugeot 3008 1.5 BlueHDi Allure EAT Euro 6 (s/s) 5dr
Peugeot 3008 1.6 THP GT Line EAT Euro 6 (s/s) 5dr
Peugeot 3008 1.5 BlueHDi Allure Euro 6 (s/s) 5dr
Peugeot 3008 1.6 E-HDi Active EGC Euro 5 (s/s) 5dr
Powered By