"All the work you've ever done goes into an imaginary bag. Then when you're out there you have to focus to get your routine out of the bag. It doesn't matter how you were 10 minutes ago, you have to be the best right now."
This is how Nadia Comaneci became the first Olympic gymnast to score a perfect 10. Having spent her life painstakingly filling her 'bag' with the required skill, she knew that nailing it with the whole world watching is a challenge not for the body but for the mind.
Formula 1 drivers race more than once every four years yet they face the same inner battle. They spend their early years filling their 'bag' in karts, but the best can empty it all out when it really matters.
That's why, when Sebastian Vettel sat in his Ferrari during qualifying for the British Grand Prix last weekend, he probably took a moment to shut his eyes and watch a preview of what lay ahead. Just as Comaneci would find a quiet corner to mentally rehearse her routines, Vettel tops up his subconscious mind until it is primed to take over.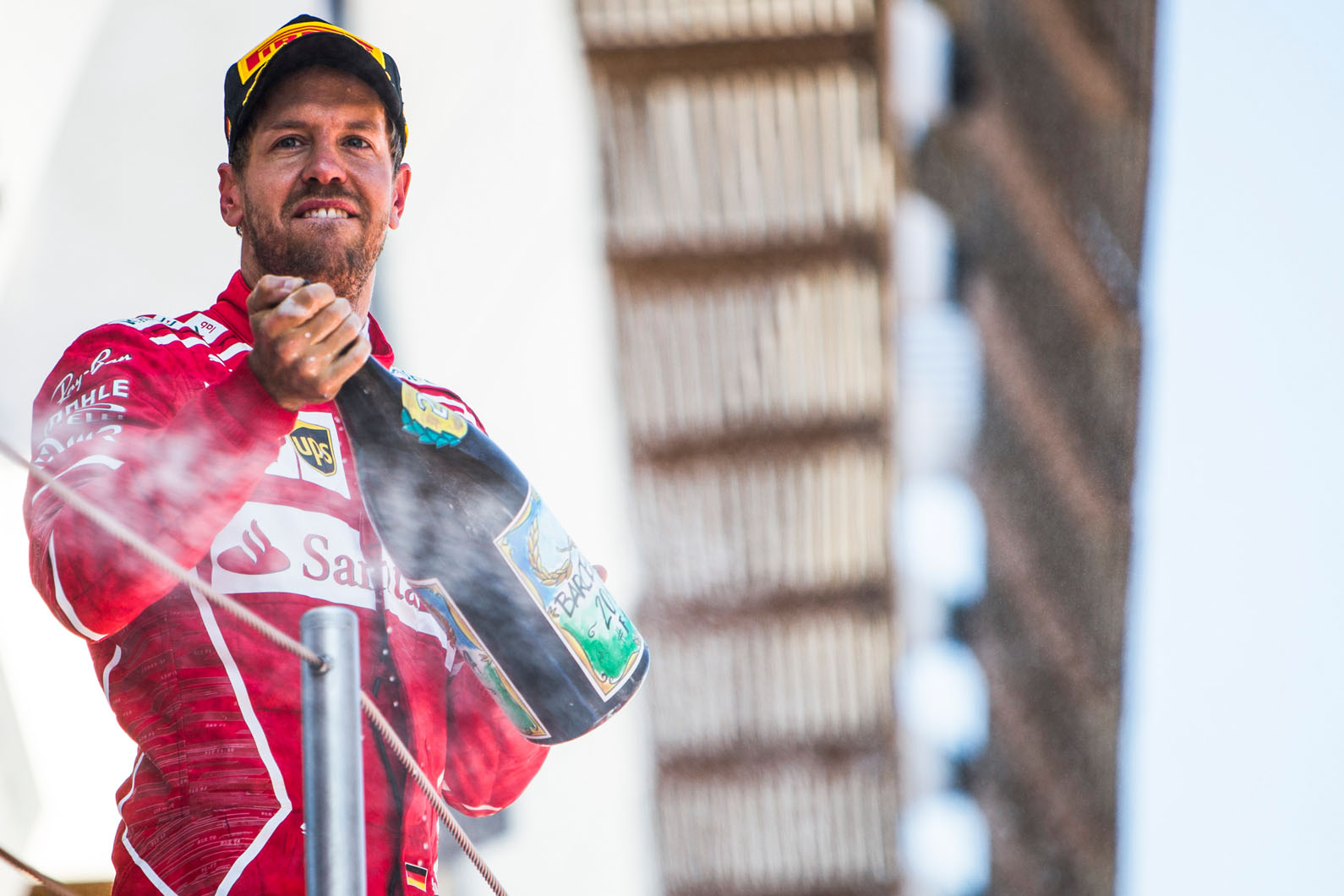 "Qualifying is more intense than racing," says Vettel. "In the race, you have to take care of tyres and think about lots of things at the same time: how long does the stint last? What's the objective? It's busy in a different way, whereas qualifying is very raw.
"So you spend time going through the lap. What are the key points? Where do you have to improve compared with the run before? Once you start, there's no time to think about anything else. So you clear your mind and you really have to be in the moment. Even if you make a mistake, it's important not to think about it. You just focus corner by corner – and ideally let it flow."
This aim to 'clear your mind' and be 'in the moment' is key to spiritual traditions such as Zen Buddhism. It might seem alien to elite sport – and Vettel's move on Lewis Hamilton in Baku was hardly the work of a Jedi Master – but whenever anyone finds such focus in any field, our nagging inner critic shuts up and lets all our ability out of the bag. NBA basketball teams have been known to meditate before games, while Nico Rosberg, the last man to beat Hamilton in a straight fight to the title, adopted a similar approach.