The Litchfield LM20, a heavily uprated version of the 2017 Nissan GT-R Black Edition that produces 666bhp and 615lb ft, has been revealed at the Autosport International show in Birmingham
The two-door's 3.8-litre V6 has been extensively reworked, gaining larger fuel injectors, higher flow fuel pumps, a freer breathing air intake, a Litchfield intercooler and boost hoses, cast turbo downpipes and a 102mm exhaust with a less restrictive sports catalytic converter. The ECU is also calibrated to maximise the changes.
The resulting gains mean the LM20 produces 74bhp and 119lb ft more than even the GT-R Nismo. It is claimed to be capable of accelerating from 0-60mph in 2.5sec and 0-100mph in 5.7sec. Top speed is 203mph.
To handle the extra power, the LM20 has been given bespoke traction control and electronic stability control software, and Bilstein Damptronic suspension has been fitted to the chassis with custom Eibach springs and anti-roll bars.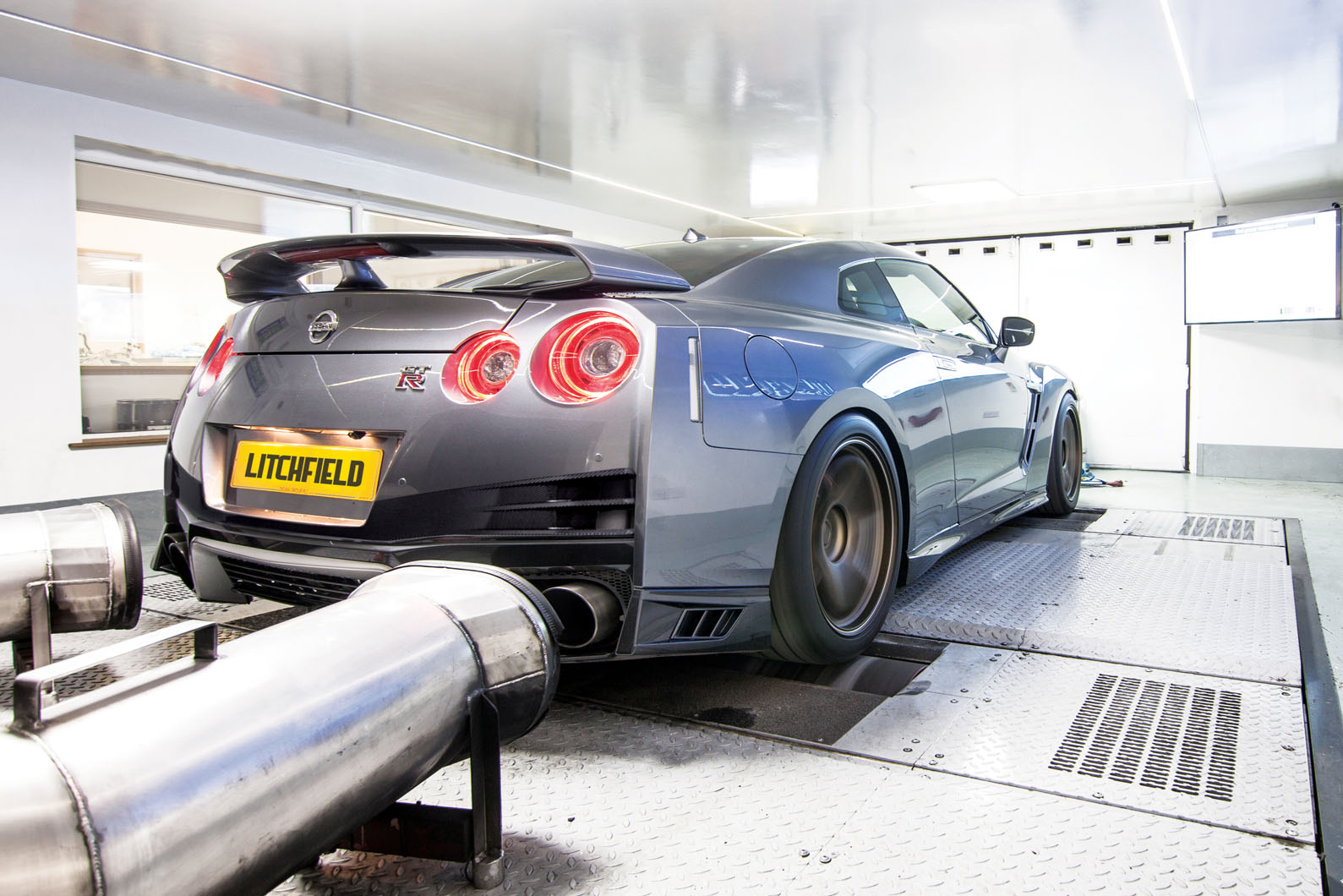 The car uses 400mm Alcon front and 380mm rear discs, and it sits on lightweight Rays Track Edition wheels and Michelin Pilot Sport 4 tyres. It also wears new carbonfibre bodyparts and a revised grille.
Gloucestershire-based Litchfield has released the LM20 to celebrate its 20th year. The firm describes the new model as its ultimate "turn-key" model, meaning it is the most potent version of the GT-R it has produced that still allows for daily road use. Lichfield adds a three-year warranty, breakdown cover and three years of free servicing for each LM20.
An additional Track Pack is also offered with the car, bringing further upgrades and more powerful brake calipers. Litchfield said it can also cater for customers wanting more power.
Just 20 examples of the LM20 are set to be produed. Each will be priced from £96,995, which is £16,000 more than the entry price for a regular GT-R.
If all 20 examples sell out and demand is still strong, a Litchfield spokesman suggested the firm could continue to make the LM20 but using a different name.