Subaru's WRX STI can be had with more power and quicker responses in Japan with the launch of the S208 Special Edition.
The model, limited to 450 units, gets a 28bhp hike to produce 324bhp from its turbocharged 2.0-litre flat-four.
Subaru Viziv Performance concept details next-generation WRX
STI equipment is added as standard to enhance the car's agility, including a faster steering rack, adjustable Bilstein damping and active torque vectoring for the rear wheels.
Subaru BRZ STI Sport launched for Japan as most driver-focused variant
The car sits on STI 19in wheels and features a carbon rear spoiler and bespoke front splitter.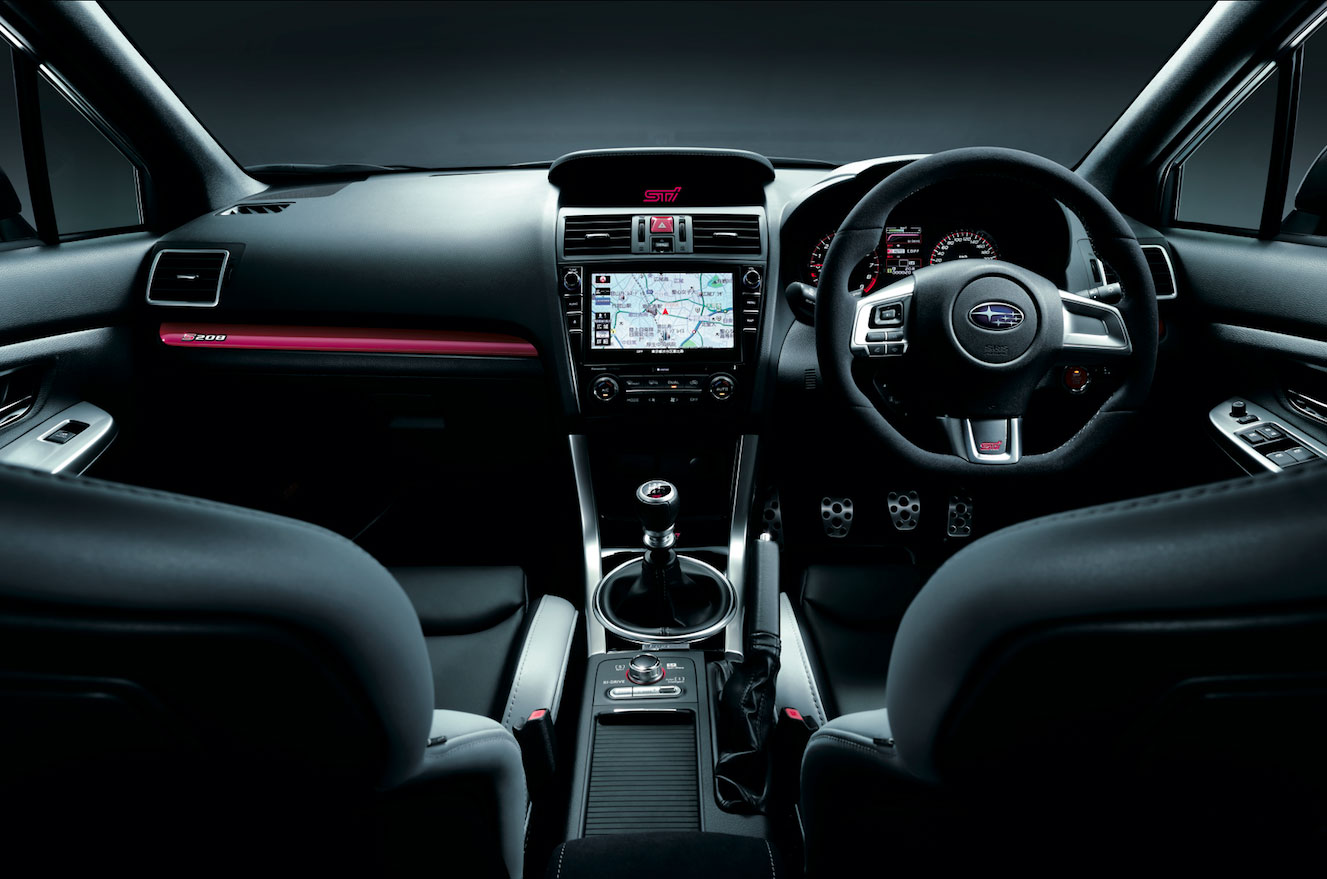 Inside, there are STI Recaro sports seats and bespoke instrument displays designed to emphasise the car's harder-edged performance.
Just two colours are offered with the S208 Special Edition: World Rally Blue Pearl and Crystal While Pearl.
A limited-run Cool Grey Khaki is also available but only when the car is specified with an NBR Challenge Package. This trim, inspired by the Nürburgring, adds a carbon rear wing and carbon roof.
Subaru's top-ranking WRX STI will be sold in Japan only, with no plans for it to be offered in Europe at this stage. The car is on show at the Tokyo motor show alongside a BRZ STI Sport and Viziv concept. The latter previews the next WRX.