The Mercedes-Benz Vision Tokyo is an advanced concept car that provides a glimpse at the design ideas, zero-emission driveline and holographic multi-media technology the firm envisages employing on a future line-up of self-driving models.
The rakish MPV has been created by Mercedes-Benz's global network of advanced design studios as a follow up to the F015 Luxury in Motion, with which the Vision Tokyo shares many of its key elements.
In the words of the German car maker, the new five-seater 'shows how the car of the future can be turned into a hip living space in the midst of megacity traffic mayhem'. Among those being targeted by Mercedes-Benz with the new concept is Generation Z – those born after 1995.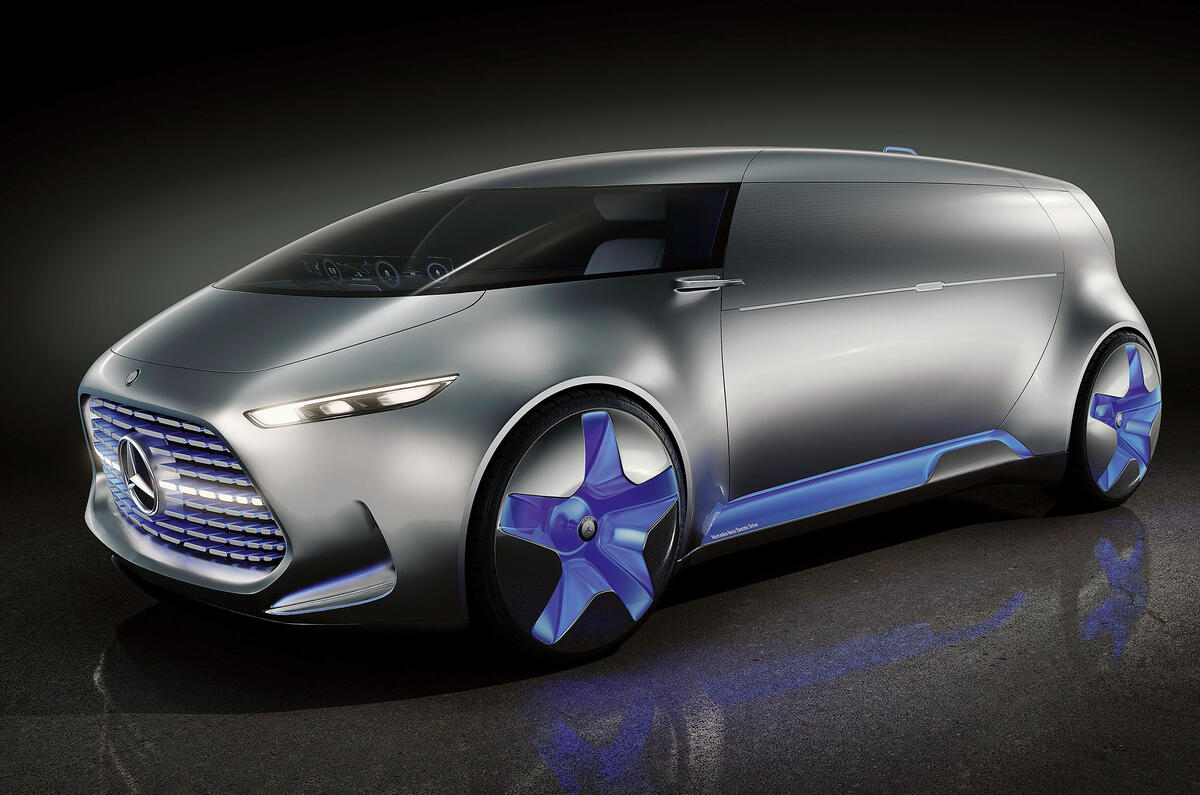 Clothed in a smooth monobox body sporting a large trapezoidal grille within its bold front end, the Vision Tokyo is 4803mm long, a generous 2100mm wide and 1600mm high. That makes it 117mm shorter, 180mm wider and 75mm lower than the short wheelbase R-Class – Mercedes-Benz's last attempt at combining traditional luxury with the practicality of an MPV.