The Mercedes-Benz Vision Tokyo is an advanced concept car that provides a glimpse at the design ideas, zero-emission driveline and holographic multi-media technology the firm envisages employing on a future line-up of self-driving models.
The rakish MPV has been created by Mercedes-Benz's global network of advanced design studios as a follow up to the F015 Luxury in Motion, with which the Vision Tokyo shares many of its key elements.
In the words of the German car maker, the new five-seater 'shows how the car of the future can be turned into a hip living space in the midst of megacity traffic mayhem'. Among those being targeted by Mercedes-Benz with the new concept is Generation Z – those born after 1995.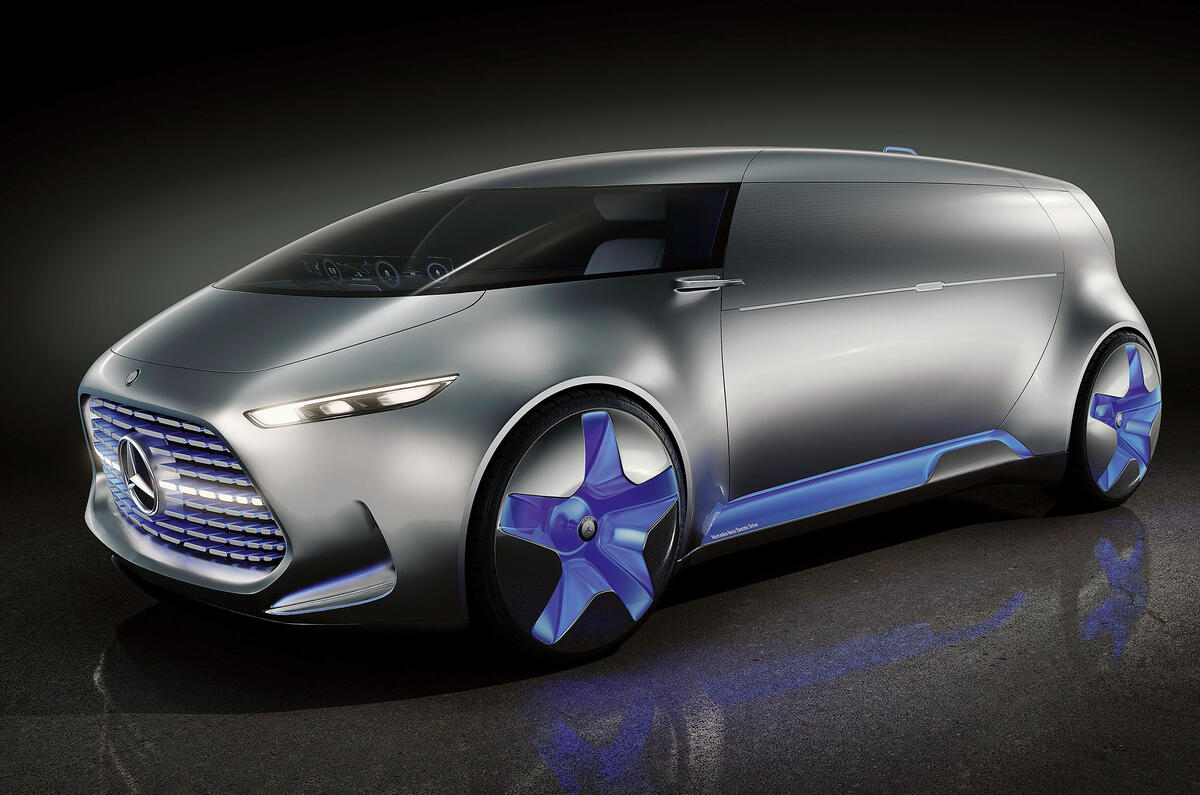 Clothed in a smooth monobox body sporting a large trapezoidal grille within its bold front end, the Vision Tokyo is 4803mm long, a generous 2100mm wide and 1600mm high. That makes it 117mm shorter, 180mm wider and 75mm lower than the short wheelbase R-Class – Mercedes-Benz's last attempt at combining traditional luxury with the practicality of an MPV.
In a move that suggest the new concept could provide solid clues to the way it will advance the design of its future passenger car line-up, Mercedes-Benz says the new MPV 'marks a new conceptual approach' for the company.
Eschewing traditional doors, the Mercedes-Benz concept features a large, single kerbside door. It opens upwards and comes to rest parallel to the roof. At the rear, the tail lights are integrated within the outer edges of an oval rear window, providing it with a clean and unadorned look.
Various sections of the Vision Tokyo's exterior - including the large grille and individual spokes of its large 26in wheels - are illuminated in blue, a colour Mercedes-Benz suggests provides clues to its emissions-free, hydrogen-fuelled driveline. Various sensors and stereo camera technology required to provide the Vision Tokyo with the ability to drive itself are primarily housed within a fin mounted on the roof.