Volkswagen has unveiled the new electric powered I.D. Crozz - the third in a series of zero emission concepts its chairman Herbert Diess is touting for production as part of a broad based future proofing strategy aimed at netting the German car maker up to 1 million electric car sales globally by the middle of the next decade.
A revamped version of the Volkswagen ID Crozz has been shown at the Frankfurt motor show. Click here for full details
One of the stars of this year's Shanghai motor show, the four-wheel drive I.D. Crozz follows the earlier I.D. hatchback and I.D. Buzz, with which it shares its modular platform, electric driveline, newly designed chassis and is planned to be produced alongside from 2020 onwards.
Running two electric motors with a combined output of 302bhp and an 83kWh battery, the high riding four seater is claimed to boasts 0-62mph time of less than 6.0secs and an overall range of up to 311 miles.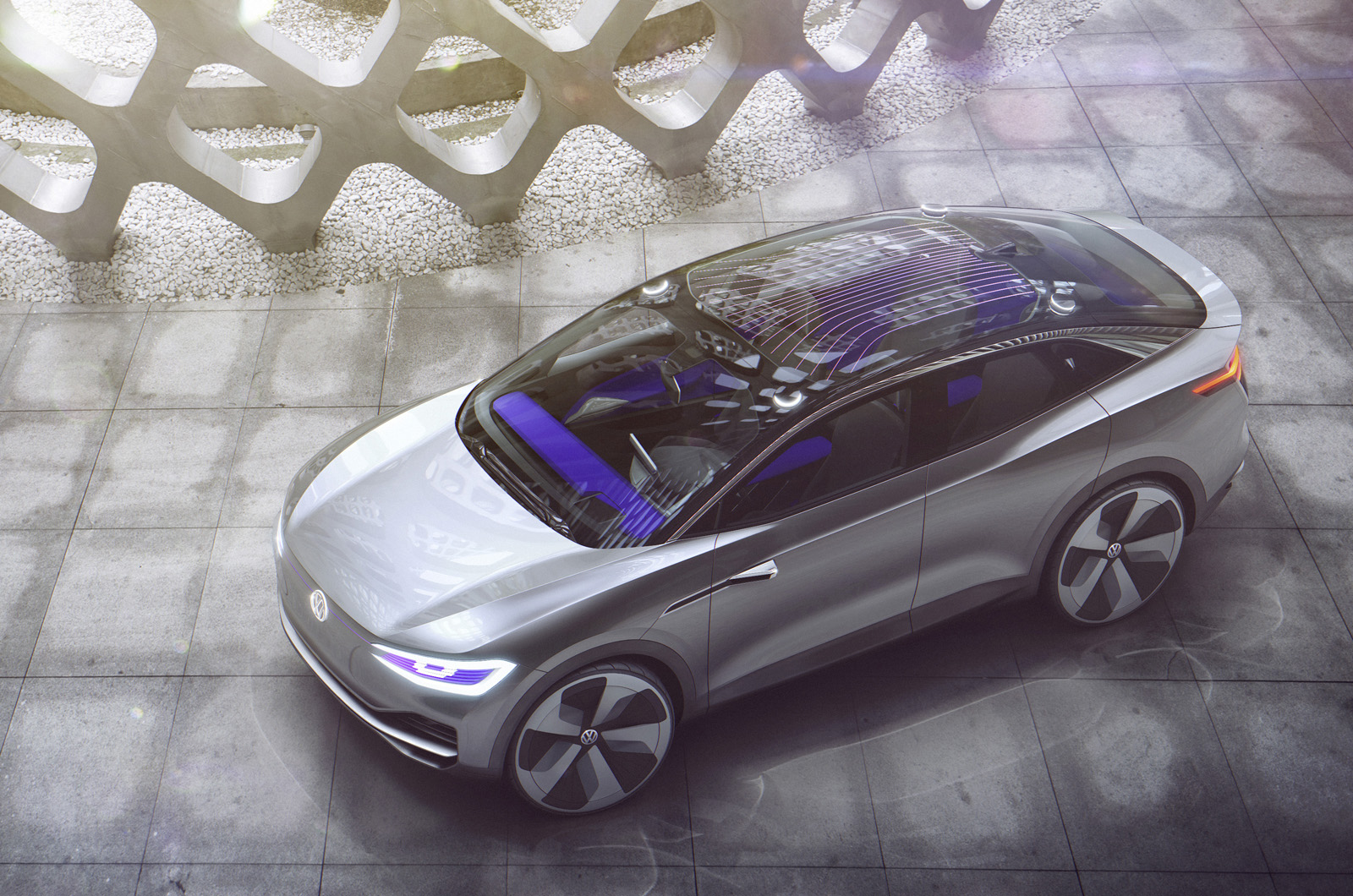 As well as acting as a showcase for Volkswagen's future electric driveline technology, the I.D. Crozz also highlights the sort of autonomous driving features that are likely to begin appearing on the company's more up-market models within the next decade. Included among its self driving technology are four laser scanners, which automatically deploy from each corner of the new concept's heavily curved roof when the driver switches from manual to autonomous, or what Volkswagen describes as I.D. Pilot, mode.
Commenting on the chances of the I.D. Crozz seeing production, Diess said: If it was ever possible to make a one hundred per cent certain prediction of what the future will look like, it is achieved here. We are showing with the I.D. Crozz how Volkswagen will be transforming the roadscape from 2020."
The latest of Volkswagen's post Dieselgate electric car concepts takes the form of a contemporary styled crossover that sets out to combine the dynamic lines of a modern day sportscar together with the all terrain capability of a dedicated off-roader. Featuring two conventional front hinged doors up front and a pair of cantilever style doors at the rear, it is said to offer interior space on par with the recently unveiled Tiguan Allspace – a new long wheelbase version of Volkswagen's best selling SUV model set to reach the UK this summer.