The Skoda Vision E concept typifies the zeitgeist of today's automotive industry: it's an electric coupé-SUV.
First revealed at the Shanghai motor show, it previews Skoda's first electric model, which is due in 2019 with 300bhp being sent from electric motors to all four wheels.
The Vision E's styling is bold, although Skoda designer Karl Neuman can't say how much of the look will be carried over to the production model. Insiders say that the full look probably will make it, although experience tell us that features such as the two full-width light bars at the front and cameras instead of wingmirrors probably won't.
The former has a chance, though; "light is the new chrome," says Neuman, and Skoda does have a track record with concepts closely matching their production counterparts; see the Vision S and the Skoda Kodiaq.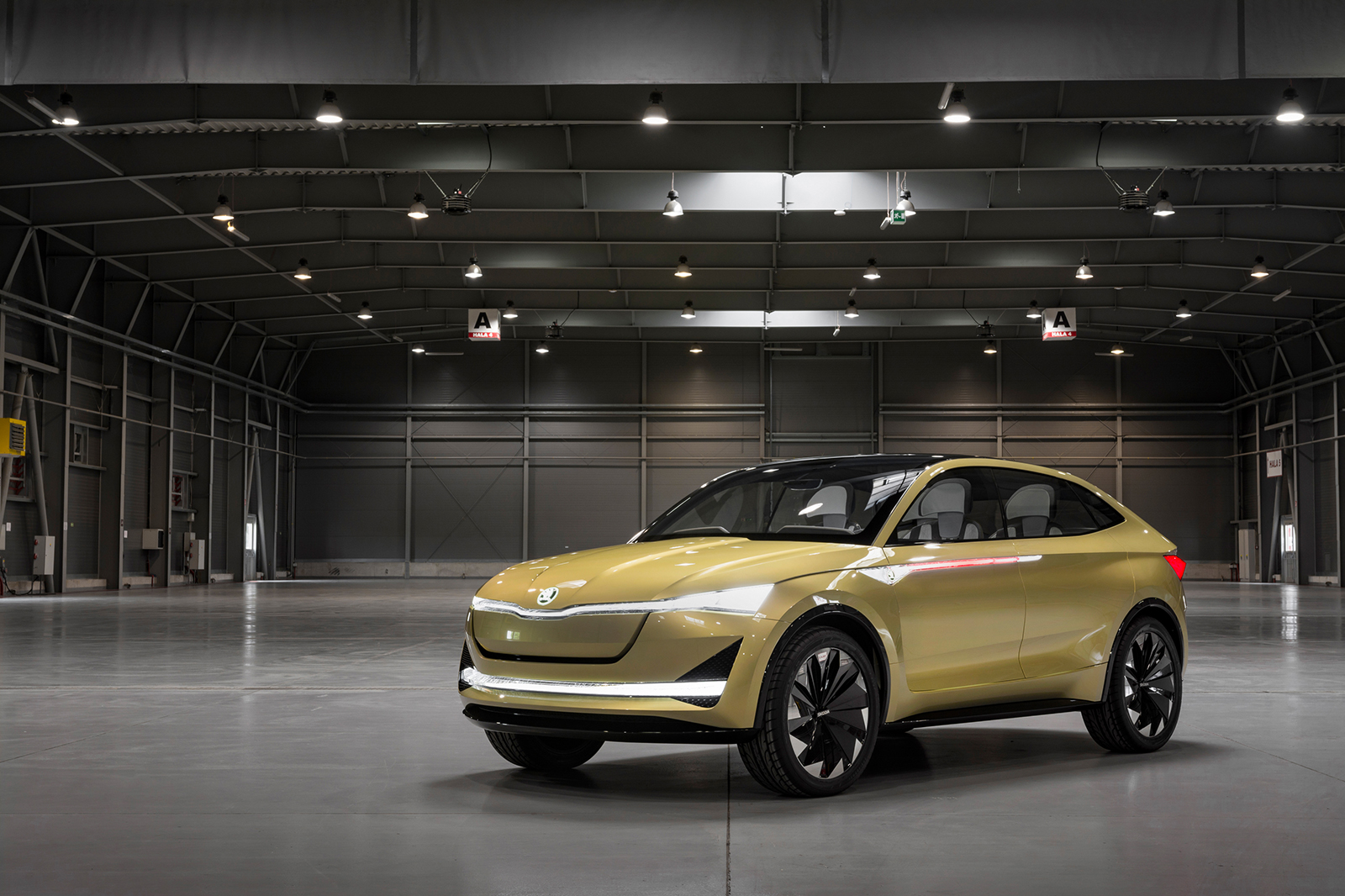 Skoda's product management boss, Guido Haak, has his eye on Tesla. Namely, the Model 3, which, as promised by the charismatic face and head of the American company, Elon Musk, has delivered on target its headline-grabbing $35,000 entry-level price tag.
Haak is not impressed. He describes the Model 3's price and 310-mile range as 'vanilla', and insists that Skoda's EV will have a broad range of talents, including being fun to drive, long of range and low in price. As it's a concept, the Vision E isn't road-ready, which is par for the course, as is its Model 3-matching 310km range, 301bhp and 112mph top speed, driven through two electric motors. But over the 200-metre, 15kph-max drive, it proved itself to be a convincing, if ambitious, plan.
Amusing though the figures are, they're for a car which was only really meant to be gawped at on a motor show stand. It's a solid foundation upon which Skoda can pin its future.