The new BMW 3 Series has been unveiled at the Paris motor show, giving us a first chance to assess the exterior design changes.
As a result principally of stricter crash test regulations, the new G20 3 Series, pictured here in blue, with the outgoing F30 car in red, is longer, wider and higher than its predecessor and also boats a marginally extended wheelbase.
However, BMW's design team, led by Adrian van Hooydonk, has also developed new styling cues for the car, both to modernise its look and to incorporate new technology features, most notably the large radar integrated on the lower section of the front grille.
The new 3 Series has been unveiled - get your first look here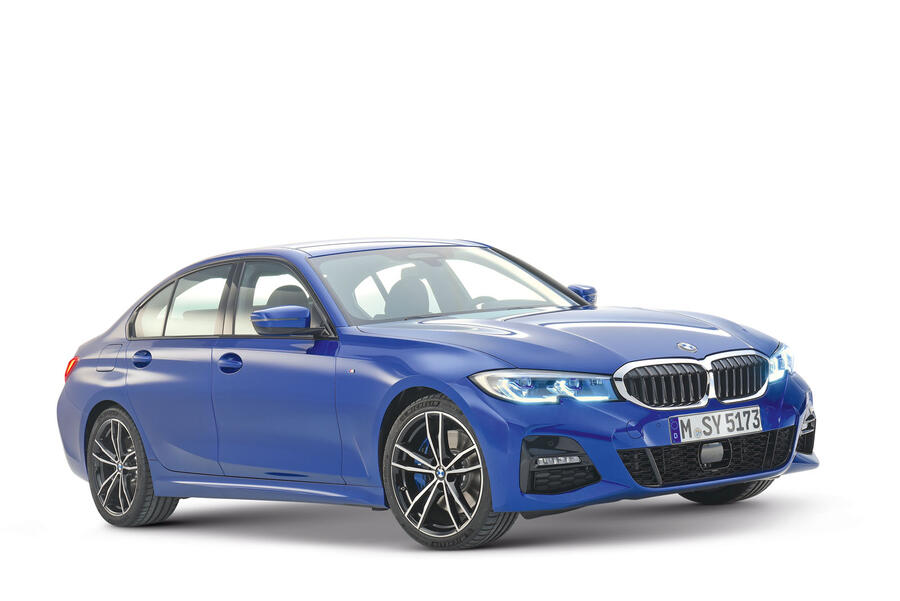 At the front, BMW highlights the single surround that now encases the kidney grille and extends to the front headlights, which are further emphasised by a design flourish on the adjacent bumper design. The vertical bars inside the grille have also been redesigned.
On the bonnet, the new 3 Series has four contoured lines that lead to the kidney grille. Also noteworthy is the integration of the fog lights and some aerodynamic enhancements into the front bumper assembly.