Infiniti will become the world's first car maker to sell an engine with a variable compression ratio when its new VC-T unit goes on sale in 2018.
The all-new 2.0-litre four-cylinder petrol unit promises "diesel economy and V6 power and smoothness". It will, in effect, replace a 3.5-litre V6 in future Infiniti transverse-engined models.
It's expected to make its debut in the upcoming GX80, a global mid-sized seven-seat crossover. In time, the engine could also be fitted to the compact Q30 and QX30 models. The engine will be shown in public at the Paris motor show in October.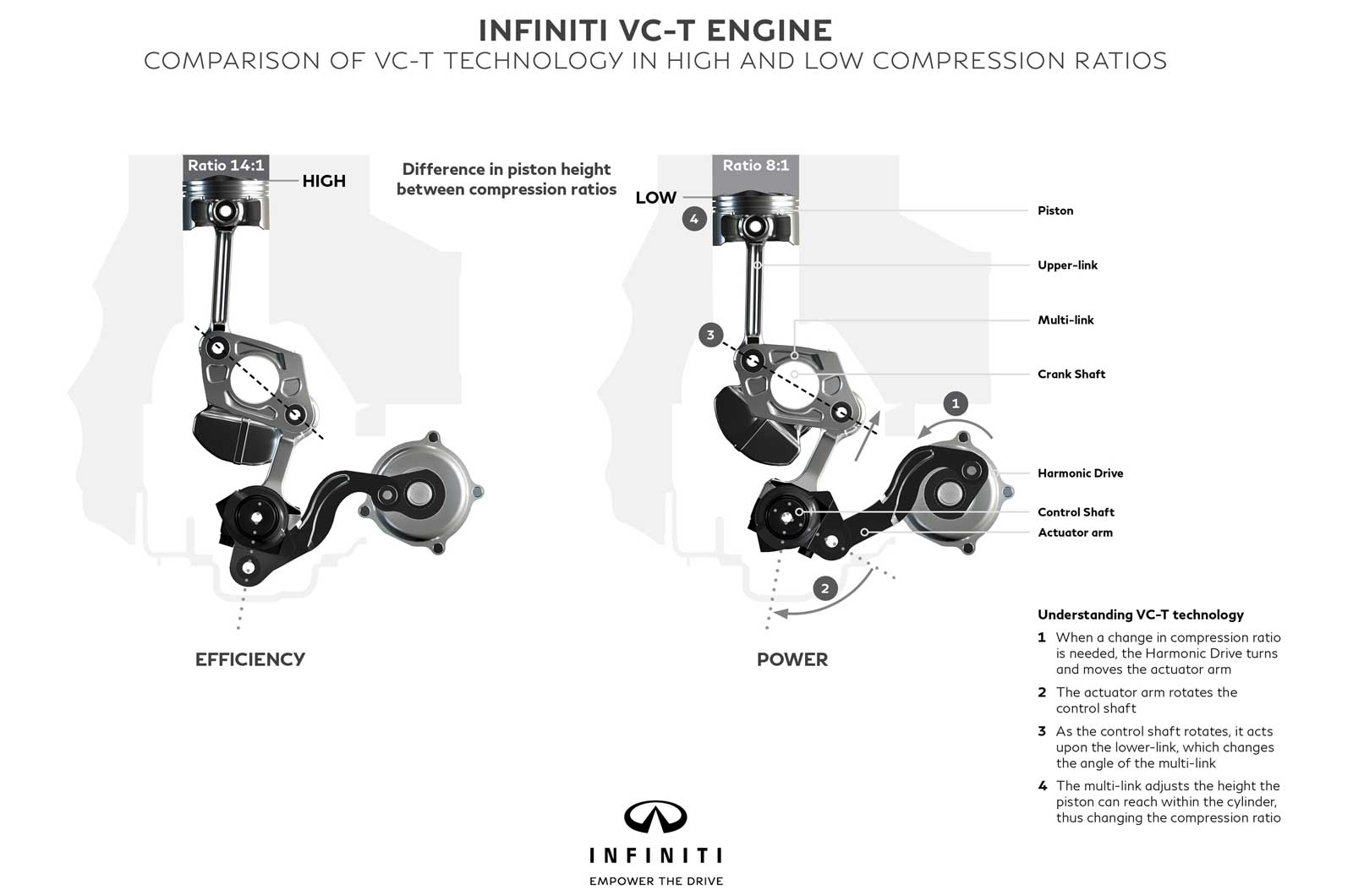 Infiniti engineers say the production turbocharged unit develops around 270bhp and 288lb ft of torque while being around 27% more economical than an equivalent conventional petrol engine. That makes it roughly as frugal as a typical 2.0-litre diesel unit.
Infiniti engineers told Autocar the new engine's NVH (noise, vibration and harshness) characteristics are similar to a petrol V6's. Autocar understands the VC-T is also cheaper to build than a typical Euro 6-compatible diesel unit.
The VC-T has two parallel fuel injection systems, one direct and one into the intake manifold, and can switch between the standard combustion and fuel-saving Atkinson combustion cycles.