The Lexus UX concept has made its world debut at the Paris motor show, offering a glimpse of Lexus's future design direction.
The concept is expected to influence a production SUV model that will replace the Lexus CT 200h hatchback in Lexus's future line-up.
The UX concept has been designed by Lexus's European design centre, ED2. On the outside, it has muscular wheel arches with sharp, angular lines on its five-door body.
"This UX concept is all about anticipation and Lexus' unparalleled knowledge in the SUV market," said Dr Johan Van Zyl, President and CEO of Toyota and Lexus in Europe. "We are ready for the next chapter of a bolder [looking] Lexus SUV – the UX concept."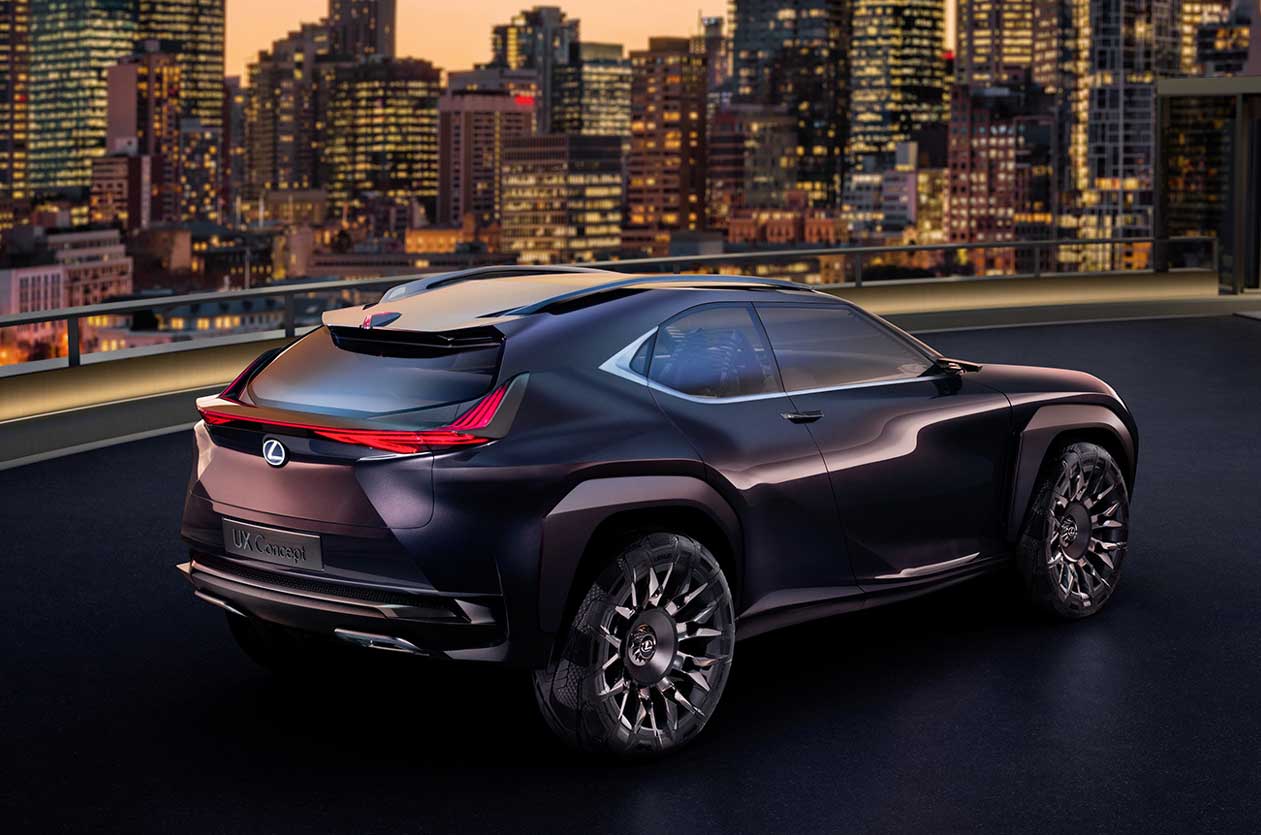 The striking-looking concept's two rear doors curve out with the swollen wheel arches, and the door handles are all housed in the car's middle due to the rear-hinged back doors.
At the back, there's a coupé-like roofline and sharp tail-lights with LED internals. The overall body looks smaller than that of the Lexus NX and RX, supporting information from sources that it previews a production car that'll sit below them.
Mounted on the front of the doors are rear-facing cameras, which link to interior rear view screens.
Lexus describes the cabin as featuring "imaginative technologies for an immersive driver experience", and says that the interior mixes traditional craftsmanship with high-tech manufacturing techniques.