The Ferrari GTC4 Lusso T is a GTC4 Lusso derivative that uses a modified version of the 3.8-litre V8 engine found in the California T.
In the new V8 model the engine's power has been increased to 602bhp and torque to 560lb ft, which is 72bhp less but 47lb ft more than the standard V12 GTC4 Lusso.
Read about this year's Paris motor show here
As well as being the first time the Italian car maker has offered a choice of two engines in a model, the GTC4 Lusso will also be the first time that rear-wheel-drive is offered alongside the four-wheel-drive set-up, as found in the current GTC4 Lusso.
A Ferrari spokesman said that the model would also be 80kg lighter than the standard GTC4 Lusso, largely due to the absence of a four-wheel-drive system. This brings its kerbweight down to 1840kg, and the lighter unit means 46% of the car's weight sits over the nose, compared with 47% for the V12.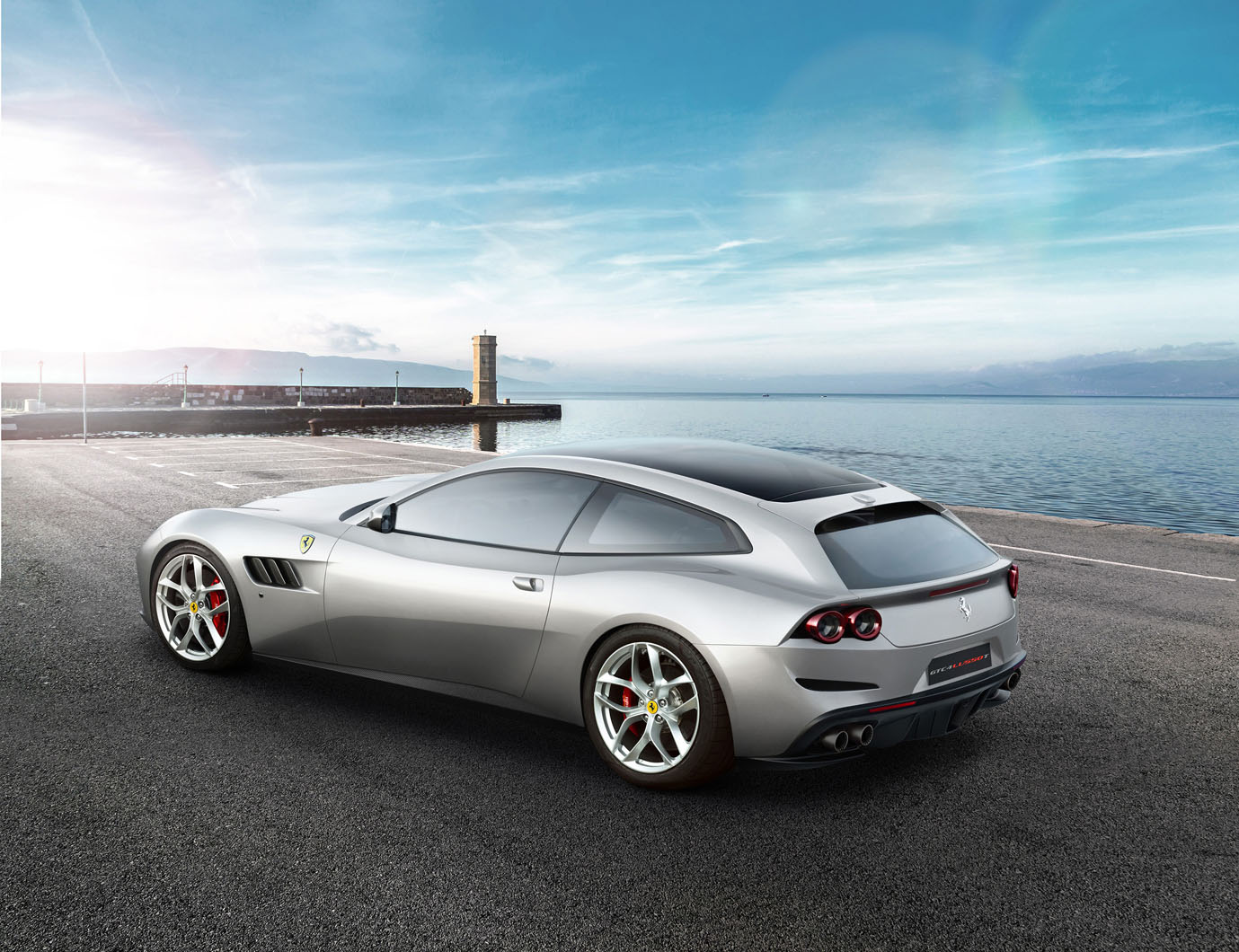 The GTC4 Lusso T's dynamic control systems have also been adjusted, with new settings for the car's four-wheel-steering and Side Slip Control (SSC3). Its engine also uses Variable Boost Management to eliminate turbo lag and offer variable torque curves from third to seventh gears, making for more linear acceleration.
No other performance figures have been released, but the V8 will almost certainly add a few 10ths to the V12 model's 3.4sec 0-62mph time and fall short of its 208mph top speed.
It will become the entry-level model in the GTC4 range, priced below the V12, which costs from £240,340.
Keep up with all the latest Paris motor show news, with all the latest reveals and details here