The Audi E-tron, the brand's first electric SUV that will take on the Jaguar I-Pace and Mercedes EQC, will cost £70,805 when it goes on sale in the UK.
Audi's first standalone electric model gets 249 miles of range on the WLTP test cycle – identical to the EQC but behind the I-Pace, which manages 292 miles.
The car will be eligible for the reduced £3500 UK government grant offered by the UK government for electric car buyers. Audi is now taking orders, with customers who pay a £1000 deposit securing 'priority access'. The rival EQC is tipped to cost from £67,500.
Powertrain director Siegfried Pint said the E-tron's homologation was ongoing and the range will be nearer 280 miles. A cheaper version with a smaller battery and, therefore, less range will follow in the next 12 months, Pint added.
The E-tron is the first production car in the world to offer 'virtual' side mirrors, which remove traditional door mirrors and instead use cameras with images appearing on screens in the door panels.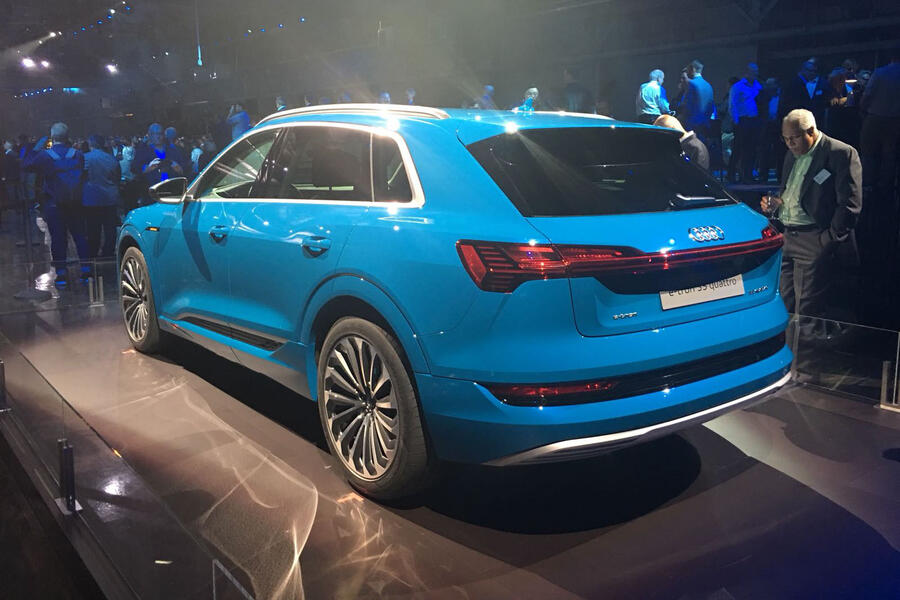 Sitting between the Q5 and Q7 in size, the E-tron features a handful of design elements that are intended to make it stand out from other Audi models.
It keeps the single-frame grille but uses a lighter colour for the grille louvres. "We didn't want to lose the single frame; it contributed to making us the premium brand that we are today," said exterior designer Stephan Fahr-Becker. "We selected a lighter colour. If a car is approaching from 50 or 100 metres, the single frame is recognisable as an Audi but different from, say, a Q8."
The E-tron also gets a name badge on the front of the vehicle, in a similar vein to what Audi does with its RS performance models. "We were bold enough to put the name on the front of the car; we want to say the E-tron is the first of its kind," said Fahr-Becker.