The Genesis Mint concept is a premium city car that promises to be "highly manoeuvrable and exhilarating to drive," according to the Hyundai-owned luxury car brand.
The two-door electric Mint, revealed at the New York motor show, is claimed to offer 200 miles of range and is capable of 350kW fast-charging.
If it were to make production, an intention not yet confirmed, it would be an unusual move for a premium car maker. The majority of makers are opting to produce larger electric vehicles, which answer the ongoing demand for SUVs, better suit the requirements of a battery pack and can justify a more expensive price tag.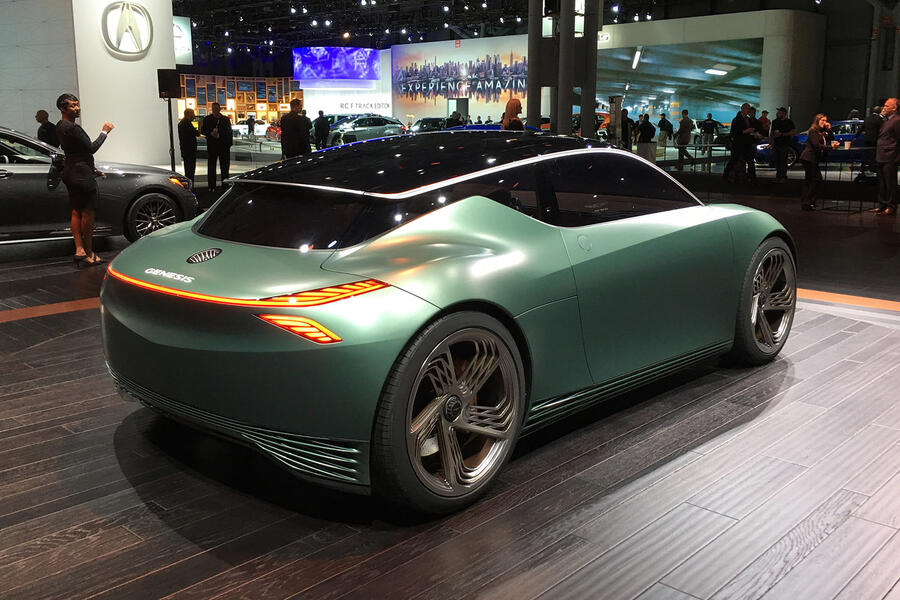 The Mint's closest rival is the upcoming Honda E, which the Japanese manufacturer says will become its flagship model, thanks to innovative technology and a high specification. Launching next year and expected to cost around £35,000, it will be more practical than the Mint, with four seats and a boot.