Honda, via its US-based Acura brand, has revealed a GT3 race version of its Honda NSX supercar that it intends to race in North America next year.
The car is powered by a tuned version of the 75deg 3.5-litre twin turbo from the standard car, complete with mostly standard internals, but there's no mention of the nine-speed twin-clutch gearbox or the three electric motors that complete the standard car's hybrid powertrain.
Instead, the car will use a six-speed sequential-shift racing gearbox and benefit from the weight saving brought by the removal of the electric motors and the battery that feeds them.
The 'aluminium intensive' chassis is close to standard, but the car will be rear-wheel drive only. It has a bespoke aerodynamic pack, consisting of a special front splitter, a large rear wing, an under-body diffuser and enlarged entry and exit vents for better engine cooling.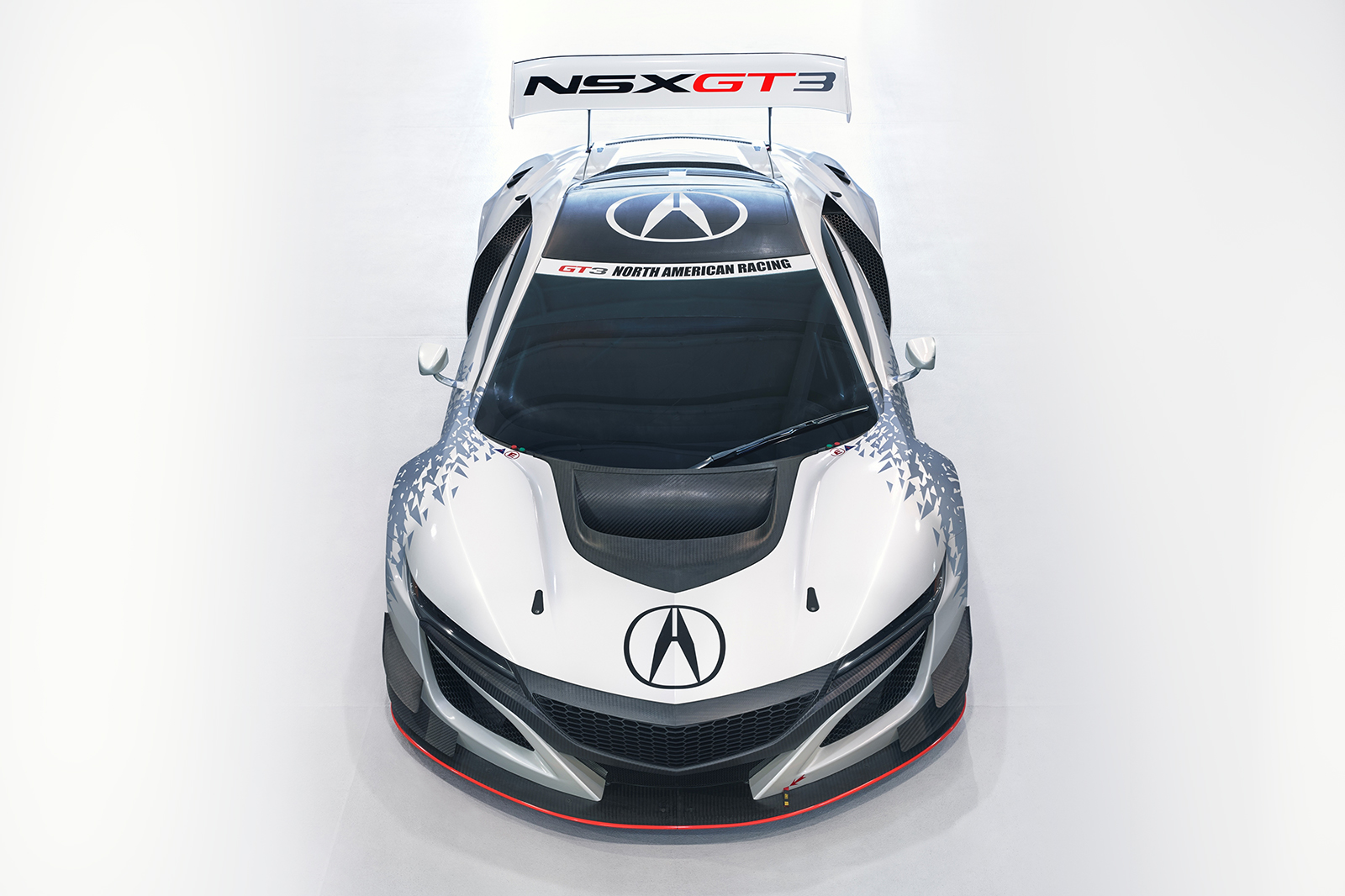 Initial development has been in Japan, with some testing in Europe, but the cars will be based and run from Acura's Ohio plant (home of the road-going NSXs), and more testing will start soon on North American circuits.Honda-Acura has a rich heritage of race success in North America, winning the IMSA driver and manufacturer championships in 1991, 1992 and 1993, plus the 2009 manufacturer, team and driver championships in both LMP1 and LMP2 of the American Le Mans competitions.There has been no sign that the car will compete here, although it looks a natural for Le Mans, especially as some testing has already been carried out on European racing circuits.
used Honda NSX cars for sale
Honda NSX 3.5h V6 E-DCT AWD Euro 6 (s/s) 2dr
Honda NSX 3.5h V6 E-DCT AWD Euro 6 (s/s) 2dr
Honda NSX 3.5h V6 E-DCT AWD Euro 6 (s/s) 2dr
Honda NSX 3.5h V6 E-DCT AWD Euro 6 (s/s) 2dr
Honda NSX 3.5h V6 E-DCT AWD Euro 6 (s/s) 2dr
Honda NSX 3.5h V6 E-DCT AWD Euro 6 (s/s) 2dr
Honda NSX 3.5h V6 E-DCT AWD Euro 6 (s/s) 2dr
Honda NSX 3.5h V6 E-DCT AWD Euro 6 (s/s) 2dr
Honda NSX 3.0 3.0 2d 271 BHP
Powered By