The 2015 LA motor show may have primarily been a stomping ground for US manufacturers to showcase their home-grown products, but it was an Italian brand that stole the show. Fiat's 124 Spider was the headline act, and it sits alongside new metal from Land Rover, Lamborghini and Volkswagen in our list of star cars.
Here's our pick of the best new metal on display in Los Angeles.
Range Rover Evoque Convertible - John McIlroy
Would I buy one? Never. Will lots of other people buy one? You bet. As well resolved as it could be, the drop-top Evoque looks ready-made for well-heeled Angelinos to drive to the boutique shops on Rodeo Drive. Like it or loathe it, it should prove a timely, useful addition to the model line-up.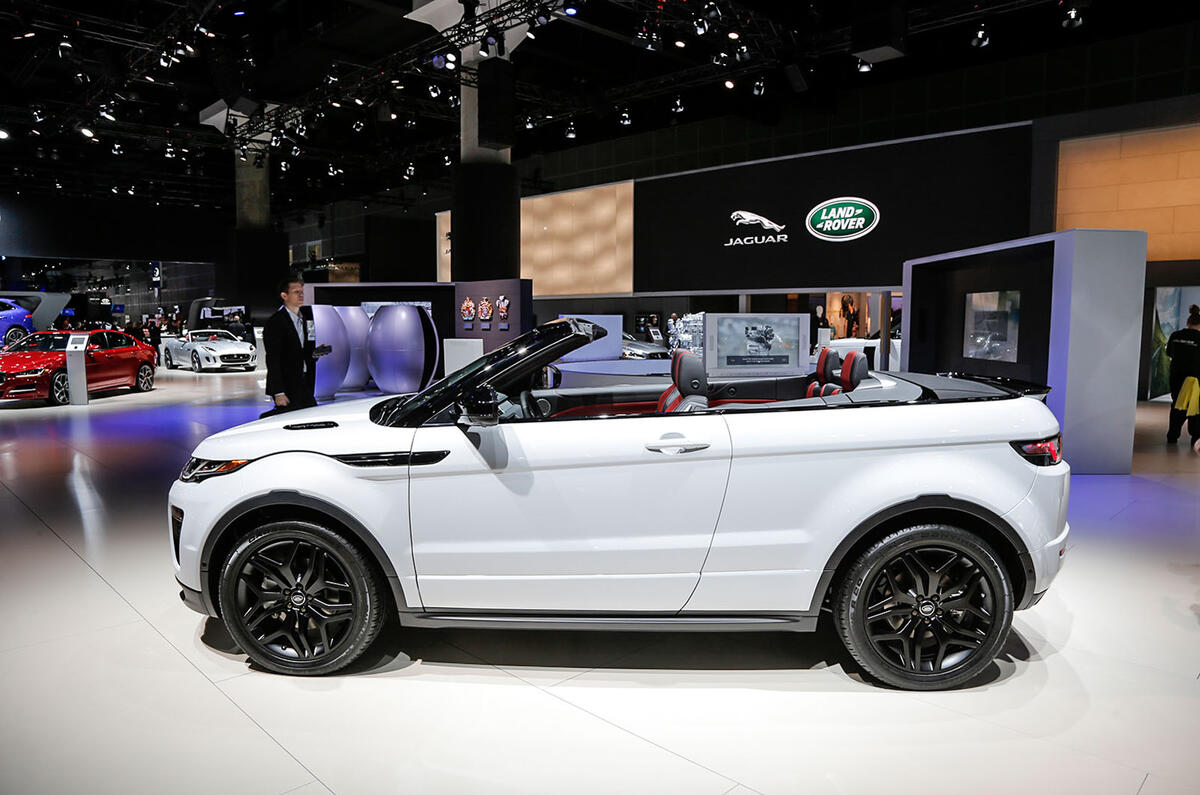 Volvo Concept 26 - Jim Holder
Not so much a car as a car interior, Concept 26 gives a glimpse of how Volvo thinks car interiors will evolve in the future. Officially, its look will complement autonomous driving, but so much of it appears close to production readiness that I'd hazard we'll be seeing hints of it on next year's S90. Volvo is on fine form at the moment, and this concept underlines its seemingly unique ability to be free-thinking and bold.