Land Rover has unveiled a convertible version of the Range Rover Evoque, with the new model expected to add 10% to a production volume that currently runs at 130,000 units a year. The car has been unveiled at the Los Angeles motor show, with the west coast of the US expected to be a strong market.
Read our review of the Range Rover Evoque Convertible
The Evoque Convertible will go on sale from next spring, with prices starting at £47,500. The new model fulfils a promise made at the 2012 Geneva show, where a convertible concept was first unveiled. "We showed the Geneva concept to test the reaction of buyers and critics," said design boss Gerry McGovern. "We viewed the model as an obvious progression, although not everyone saw it that way. But the overall reaction of the market has been very good."
Read Matt Burt's blog: off-roading in the Evoque Convertible
The Evoque Convertible will be offered only in higher Dynamic and Dynamic HSE trim levels, powered by either the new 178bhp 2.0-litre TD4 Ingenium diesel or the 237bhp turbocharged 2.0-litre Si4 petrol engine.
"You can't just cut the roof off and be done with it," said McGovern. "It takes a lot of work to get the car to a good standard of stiffness while maintaining proper package space. There were some design and engineering challenges in that."
McGovern said the car's proportions are "quite different" from those of most other drop-tops, because most convertibles' body lines are parallel to the road, whereas the Evoque's have a strong upward rake to the rear.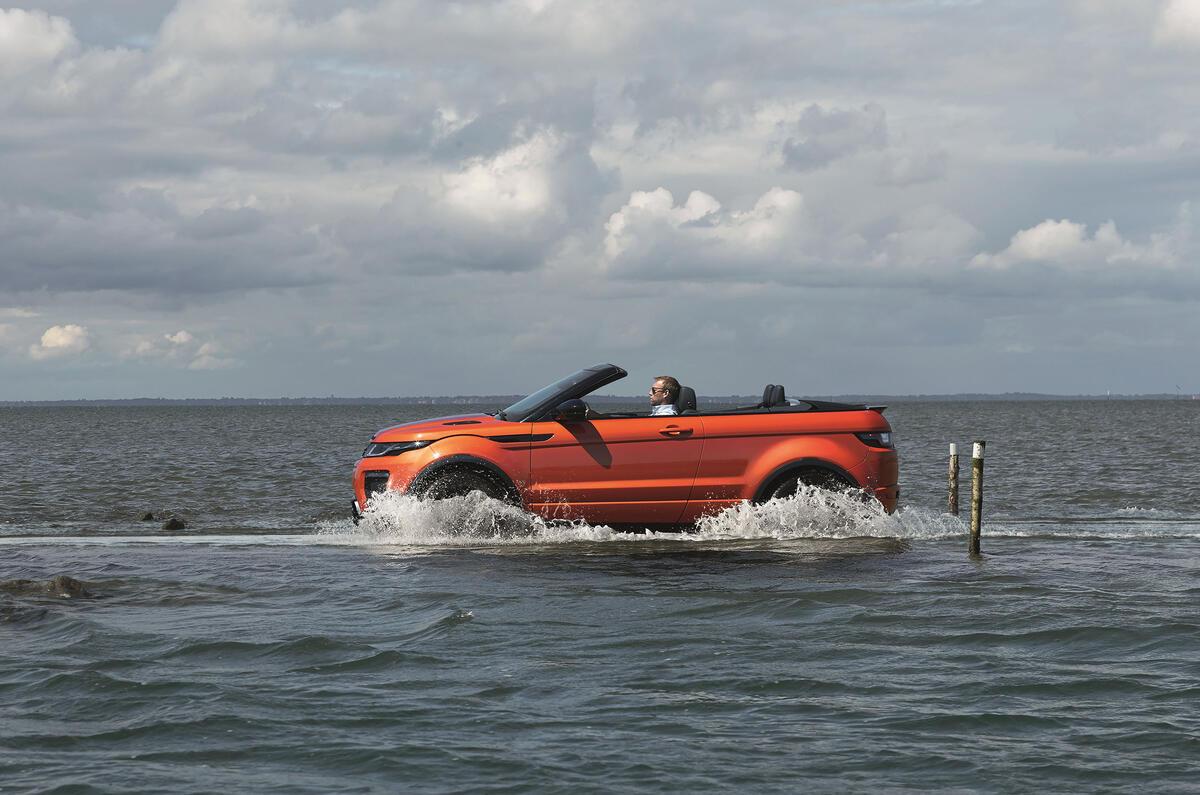 Evoque programme director Danella Bagnall said the Evoque Convertible has "substantial" reinforcement to the monocoque chassis structure near the base of the A-pillars and C-pillars, plus reinforcement of the doors to compensate for the absence of a doorframe.