Porsche has launched its most powerful 911 Turbo S model yet, the Exclusive Series, to mark the opening of a new division called Porsche Exclusive Manufaktur. The model made its debut at the Goodwood Festival of Speed.
Like McLaren's Special Operations division, the in-house workshop will specialise in producing customised products. Its first car, the Exclusive Series, will be produced in just 500 units worldwide.
The car's  twin-turbocharged 3.8-litre flat six engine has been boosted with a power kit to deliver 599bhp and 553lb ft of torque. That's 17bhp more than standard, with the same maximum torque, helping to trim the car's 0-124mph time to 9.6sec, three-tenths faster than the regular model. The car's claimed 0-60mph time and top speed remain unchanged at 2.8sec and 205mph respectively.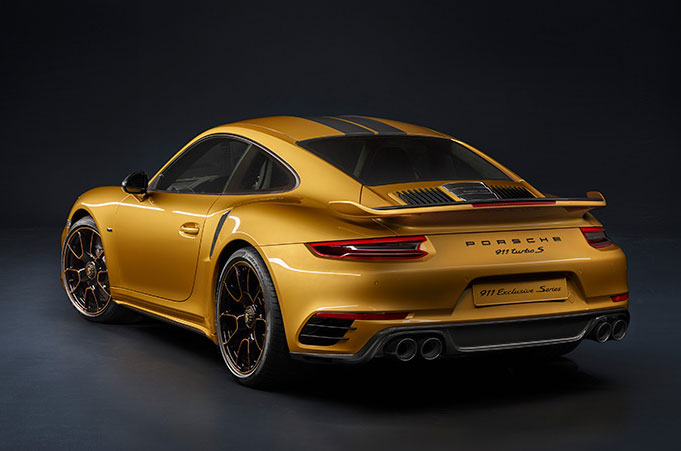 As standard, the Exclusive Series gets black, centre-locking 20in wheels with Golden Yellow Metallic highlights. The calipers of the carbon-ceramic brakes also come in black with gold Porsche logos.