The Alpina B7 super saloon has made its British debut at the Goodwood Festival of Speed before going on sale in the UK for £115,000.
Read our review of the Alpina B7 Biturbo
The car, which was first displayed at the Geneva motor show in March, uses Alpina's 4.4-litre twin-turbocharged V8 petrol engine that's shared with the B5, but it produces 9bhp more in the B7, with 600bhp available between 5750-6250rpm. 590lb ft of torque is available from 3000rpm.
UK cars are rear-wheel drive, and get to 62mph in around 4.0sec, while the top speed is close to 200mph.
There's an eight-speed automatic transmission with Alpina's familiar Switch-Tronic shift buttons, which are located on the back of the steering wheel. The car maker claims that the gearbox's close ratios - with a spread of 7.81:1 - ensure maximum power is more readily accessible.
Alpina says that the car's twin-scroll turbocharger engine has also been tuned to offer strong performance at low revs. It backs this up with an impressive claim that 494lb ft of torque is available at just 2000rpm.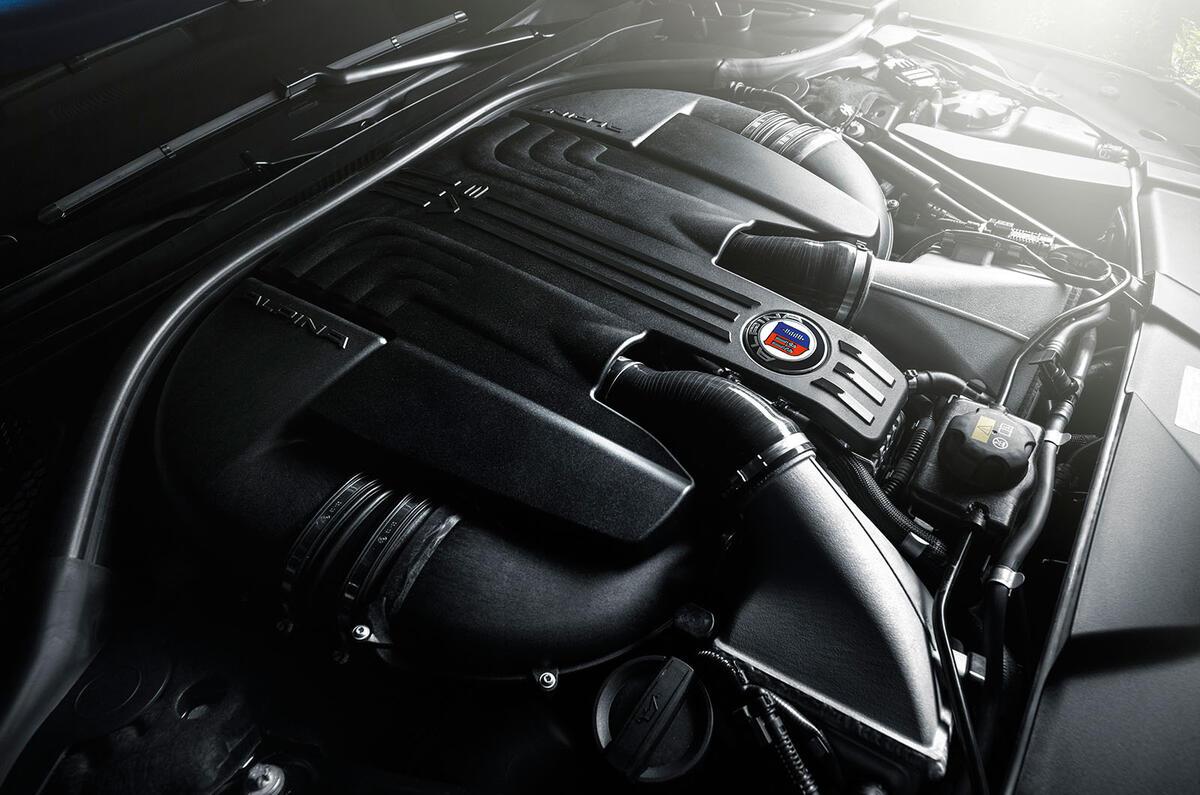 The car maker attributes the engine's strong performance to effective cooling systems – which include large volume intercoolers – and its use of high-performance Mahle pistons and NGK spark plugs. Along with other high-performance parts, these enable the engine to run with 20psi of boost pressure and a compression ratio of 10.0:01.
Back pressure is reduced with the fitment of a model-specific stainless steel exhaust system, which features active valves to allow drivers to adjust the sound by switching the Driving Dynamic Control (DDC) switch between Comfort and Sport modes.
The car's chassis settings can also be controlled through DDC, with an adjustable air suspension system that in conjunction with adjustable dampers and Road Preview, which uses GPS to adjust the car's suspension for upcoming corners.