Honda's racy Type R brand turns 25 this year, which was reason enough for them to assemble a group of Type R models to run up Goodwood's hill to mark the occasion.
The first car was the 1992 Honda NSX R, so Honda duly arranged one, and it fell through. There aren't many around, as you might imagine, given it was a Japan-only model and only fewer than 500 were made. Astonishingly, at the start of this week a UK owner said Honda could borrow his and, more astonishingly still, let other people drive it.
Special feature: New Civic Type R - how Honda built the world's fastest hot hatch
What's it like, then, this lighter, harder version of the NSX – a car that, even in standard form was blisteringly entertaining in its day? It's wonderful, obviously.
The great things about the regular NSX remain intact. You can see out of it easily. The scuttle is low, the doors open wide and there's a large glass area. By modern standards it feels incredibly compact; following a latest-generation Civic Type R down to Goodwood's start line, you feel fairly dwarfed by the modern hatchback.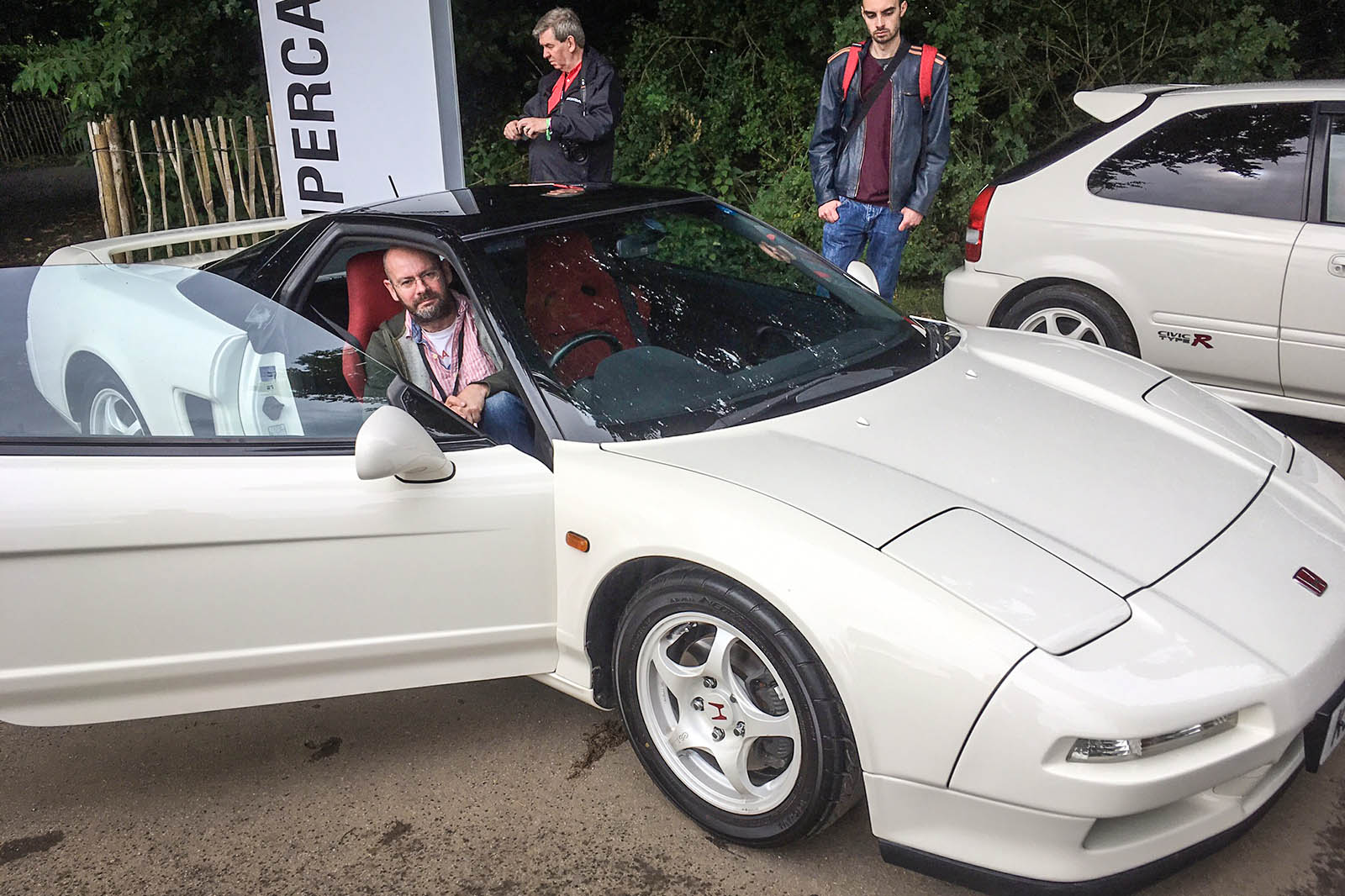 The regular NSX, aluminium-bodied as it was, was never a heavy car, but the R still came in some 120kg lighter, at merely 1230kg – lighter by a bit than today's Toyota GT86, which is no bad going given the materials of the day and the fact that it's powered by a 3.0-litre V6.
That sits in the middle, and drives the rear wheels through a wonderfully mechanical-feeling five-speed manual gearbox.
Goodwood Festival of Speed 2017: updates, pictures and live video
The opportunity to test all of those on Goodwood's hill is limited when you're in a convoy being led up for display purposes – especially in somebody else's precious classic supercar. I'm led up, slowly, by BTCC driver Matt Neal, leading a train of Type Rs in the latest Civic, relatively gingerly. I can tell you the gearshift in the NSX R is terrifically positive and mechanical, the steering wonderfully direct, and the cornering balance firm, stable, agile. But I can't tell you what the NSX R is like when it comes alive.