The new Volvo XC40 is the brand's first foray into the booming market for compact SUVs and it's set to make a Geneva motor show debut next March - Autocar has been given exclusive access to its precursor, the Concept 40.1.
The XC40, described by Volvo design boss Thomas Ingenlath as the beginning of a new Volvo design generation, will be closely based on the 40.1, which was first revealed in May.
The 40.1's sister saloon study, Concept 40.2, unveiled at the same time, also points strongly to the expected launch of a V40 hatch once the crossover is established in the market. It will also adopt the concept's crisp, elegant lines and could incorporate the 40.2's clever hatchback versatility delivered in a notchback body design.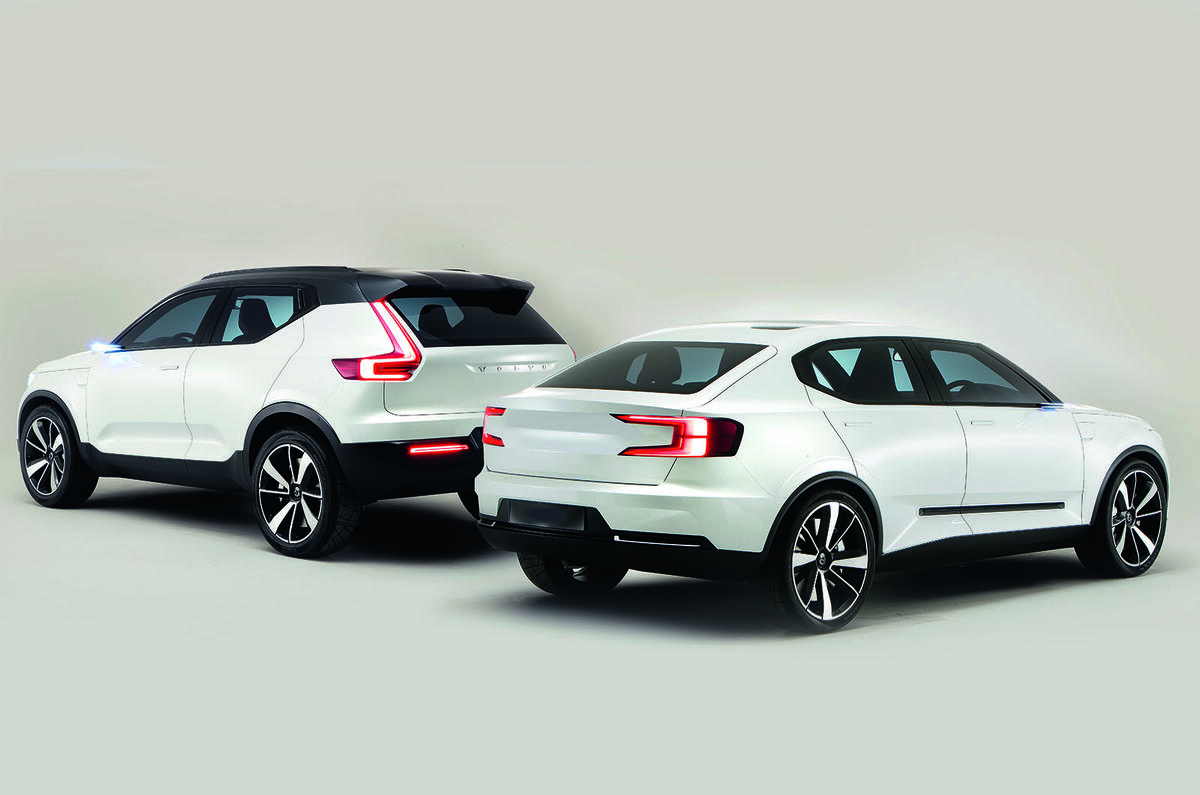 The first of the new 40-series cars, the XC40, should hit showrooms early in 2018. It is likely to be the first of a three-pronged 40-series range consisting of the XC40, the V40 hatchback, which is due six months later, and a V40 estate, expected in 2019. The estate is likely to come in both standard form and Cross Country guise, with chunkier tyres and a raised ride height.
Insiders insist the three-tier 90, 60 and 40-series structure will complete the proposed Volvo range. No smaller model is in the frame.
The XC40 will be the first Volvo model to utilise the newly developed Compact Modular Architecture (CMA), a highly versatile component set designed to be shared by future compact Volvos and Chinese-built Geely models. Zhejiang-based Geely, China's seventh-biggest car maker, paid £1.4 billion to buy the 89-year-old Swedish car maker from Ford just under two years ago and has been laying impressive expansion plans ever since.