The 2017 Mercedes-Benz E-Class Cabriolet has been previewed in a clip showing its folding roof mechanism.
The clip shows how the fabric top folds away in a single motion, finishing beneath a rear cover, which itself folds down as a single part.
Autocar sampled a prototype (pictured) of the luxurious four-seat drop-top earlier this year from the passenger seat. The new car is larger than its predecessor, offering more cabin space.
The final version is expected to get a more powerful version of the firm's turbocharged 2.0-litre four-cylinder petrol engine with 242bhp in an E 300 Cabriolet, a turbocharged 3.0-litre petrol V6 with 328bhp in an E 400 Cabriolet, and a 191bhp 2.0-litre diesel in an entry-level E 220 d Cabriolet.
All E-Class Cabriolet models will come with a nine-speed automatic gearbox. At the top of the range, an E 400 4Matic will also get standard four-wheel drive.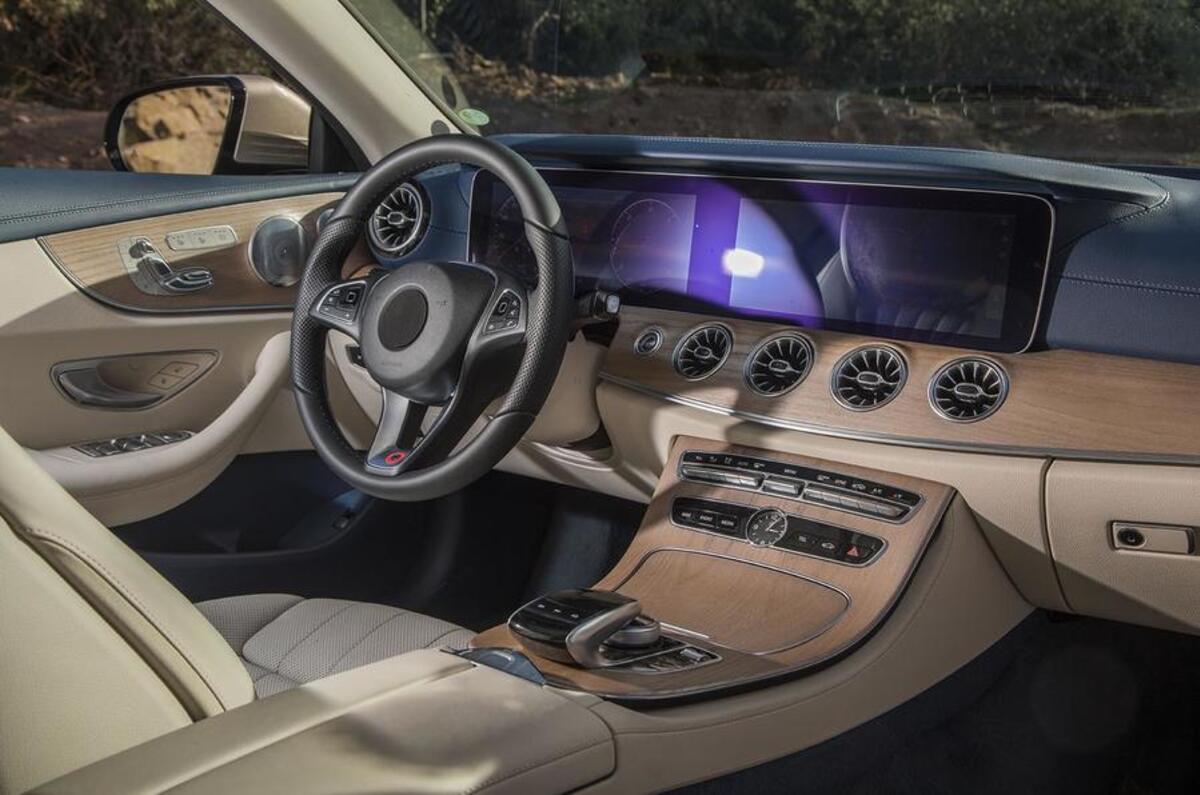 There will also be a hot AMG version call the E 50 Cabriolet 4Matic, powered by a reworked version of Mercedes' new twin-turbocharged 3.0-litre straight six petrol engine and an integrated start motor with an electronic boosting function, developing in the region of 450bhp.
The regular version of the drop-top model is due to make its world debut at the Geneva motor show next month. Prices will increase slightly on the £40,135 E-Class coupé, on which the drop-top is based.