The Mercedes-Benz E-Class Cabriolet has made its public debut at Geneva, completing the renewal of the manufacturer's cabriolet line-up.
Sister model to the recently unveiled 2017 E-Class Coupé, the new four-seat drop-top will go on sale in Britain later this year.
The new E-Class Cabriolet slots into the German car maker's line-up between the recently launched C-Class Cabriolet and larger S-Class Cabriolet, providing Mercedes-Benz with a formidable open-top line-up that is further complimented by its existing trio of roadsters: the SLC, SL and GT Roadster.
The 2017-model-year E-Class Cabriolet has been thoroughly re-engineered and shares little with the seven-year-old model it replaces. Among its key developments is a new high strength steel and cast aluminium body structure featuring stiffening measures aimed at providing it with a level of rigidity on par with the E-Class Coupé. To keep weight in check, its outer body also receives fenders, bonnet and bootlid made of aluminium.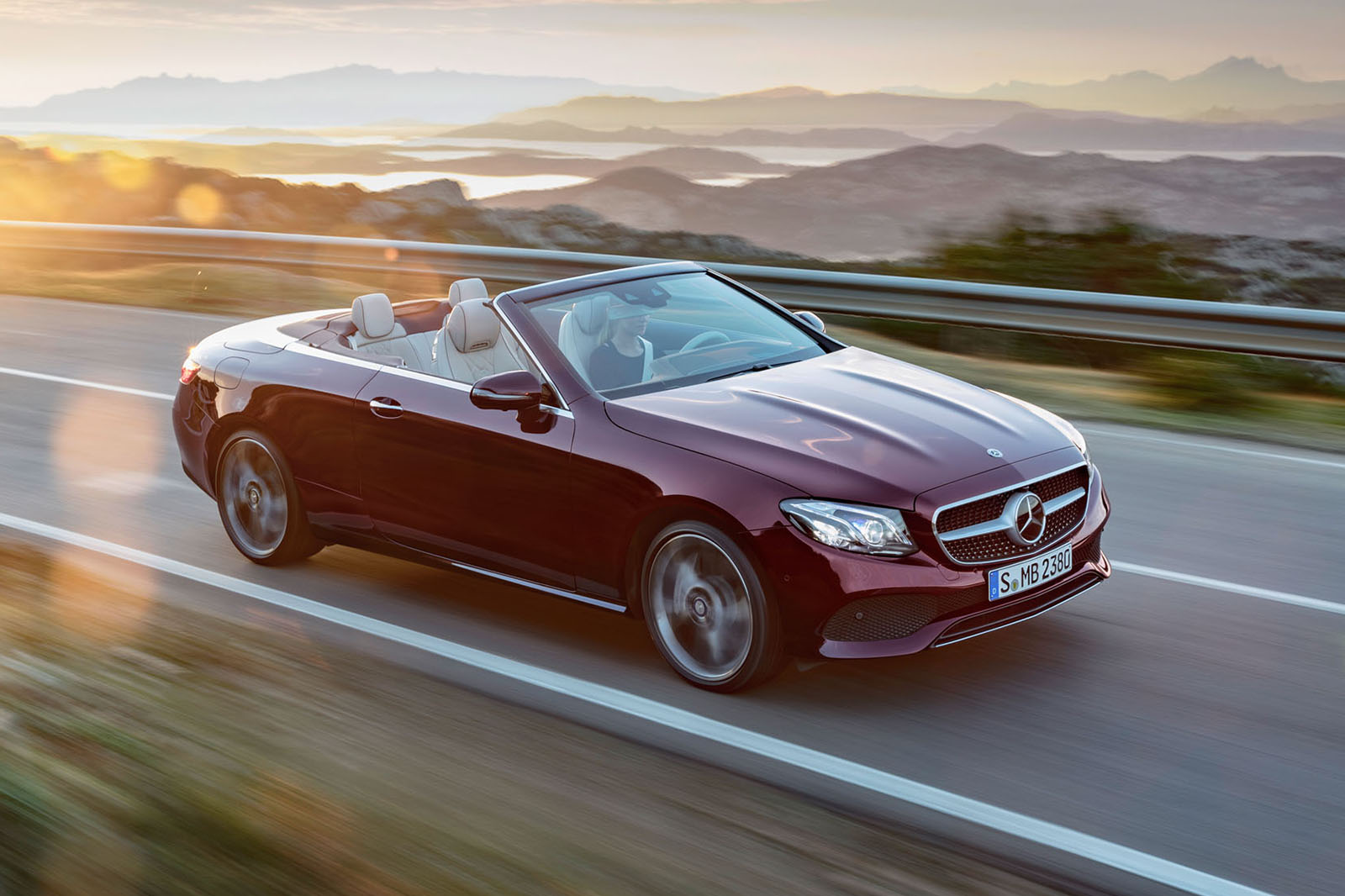 There are no surprises with the styling of Mercedes-Benz's latest cabriolet model, with the E-Class Cabriolet leaning heavily on the appearance of the latest E-Class Coupé. The mechanical identical duo are the first models to feature a new restrained design lineage introduced by Mercedes-Benz design boss Gorden Wagener. It does away with the heavily structured look that characterised its predecessor for a more cohesive look that does away with deeply etched side feature lines in favour of smoother forms aimed at providing a more 'timeless visual'.
The automatically operated fabric roof of the new E-Class Cabriolet is similar in design to the closely related structures used by the smaller C-Class Cabriolet and larger S-Class Cabriolet and comes in four colours: brown, blue, red and black.