McLaren has revealed a new driver display system for its 650S replacement, which will be revealed at the Geneva motor show next week.
212mph McLaren 720S revealed at Geneva motor show
The innovative folding display shows a range of information as an upright screen, with the format changing depending whether you are in Comfort, Sport or Track driving modes.
When the display slides down, it shows only essential information on a strip. McLaren says this is ideal for drivers wanting minimum distraction, whether that's on a track or for simplicity.
A second 8.0in central infotainment screen provides control for functions including audio, media, navigation.
The model, codenamed P14, will achieve 0-124mph in 7.8sec and a standing quarter mile in 10.3secs, and will come to a standstill from 124mph in 4.6sec and 117 metres, according to the Woking-based firm.
That braking distance is six metres less than the 650S, and its replacement will get lighter, stiffer brake calipers and carbon-ceramic discs as standard. McLaren has also developed a bespoke Pirelli P-Zera Corsa tyre which, it says, provides a 6% improvement in mechanical grip compared to the 650S.
A video shows the car during dynamic testing driven by Chris Goodwin.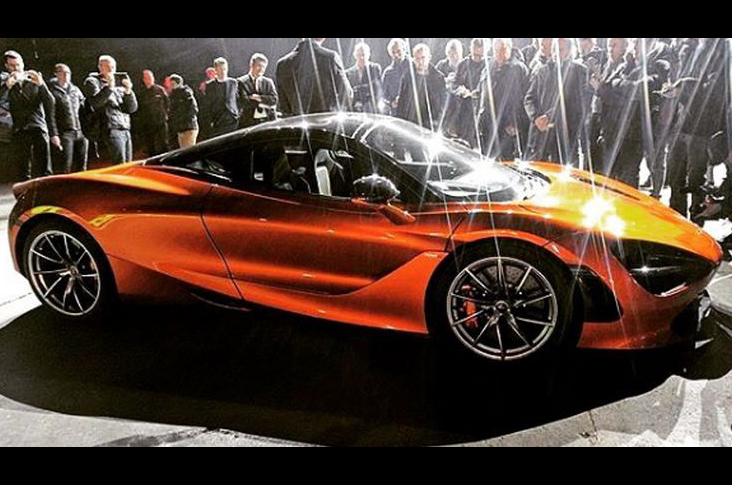 The car is due to be unveiled at the Geneva motor show in March and will also be twice as aerodynamically efficient as the current 650S, according to the manufacturer.
Product development boss Mark Vinnels said several aerodynamic technologies have contributed to the improvement, ensuring "outstanding levels of grip and stability".