A McLaren P14 development car has been spotted by YouTube user Petrol Ped (video below).
212mph McLaren 720S revealed at Geneva motor show
The P14, as it is known internally by McLaren, will eventually replace the 650S. It is due for arrival at the 2017 Geneva motor show.
McLaren P14 Monocage II revealed ahead of Geneva debut
Insurance database information for this latest development car suggests the production model will retain a 3.8-litre V8 engine like that its predecessor. At 2min 55sec into the video the car's distinctive exhaust note can be heard.
This latest sighting, near Chichester, follows an earlier sighting made by our spy photographer in southern Europe and another by Dutch website Auto Wereld.
Despite the camouflage, the design of the P14 clearly takes influence from the P1 hypercar, but the brand's McLaren logo-inspired headlights seem to be gone in favour of more conventional units fitted with ultra-powerful LEDs.
The new car forms part of the British manufacturer's commitment to launch a new model every year, including hybrid models.
The P14 will use McLaren's carbonfibre tub - albeit in its latest form - and its power output will be extended beyond the 641bhp of the 650S.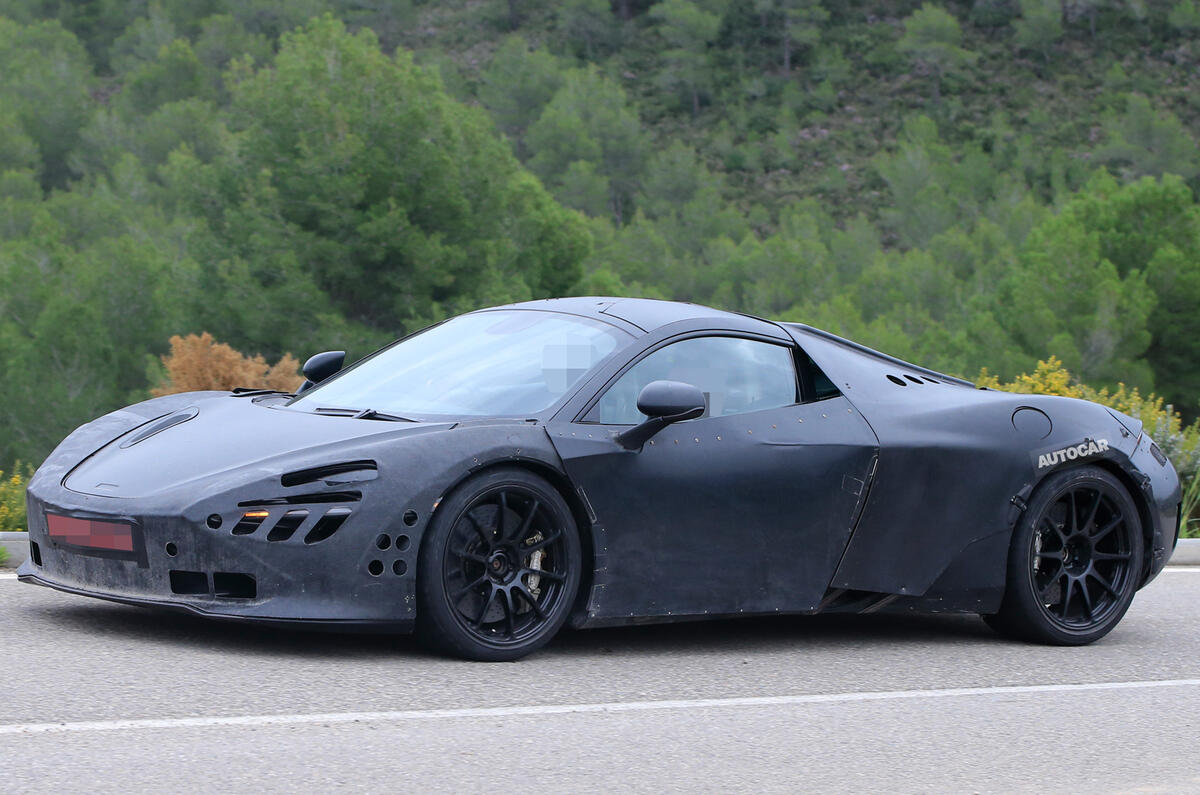 Peak power of 660bhp would that of the match the P14's closest current rival, the Ferrari 488 GTB, and still allow the 675LT to top McLaren's Super Series range. However, because the 675LT is limited to just 500 units, McLaren may also choose to surpass that car's 666bhp output.