A Jaguar XF S Sportbrake development car has been spotted testing in the UK ahead of the model's official reveal later this year.
The S version of Jaguar's sports estate will sit above the regular XF Sportbrake, which has been confirmed for production, and make use of the same turbocharged petrol and diesel engines as the saloon.
The images, which surfaced on various social media users' feeds, also show that the car bears the model's production name, hashtagged, presumably in order to raise awareness of the car's impending launch.
Both the engines are turbocharged 3.0-litre V6s. The petrol's headline figure is a 375bhp output, while the diesel has a claimed combined economy figure of 51.4mpg .
The units will be unchanged from those found in the XF S saloon and mated to the same eight-speed automatic gearbox.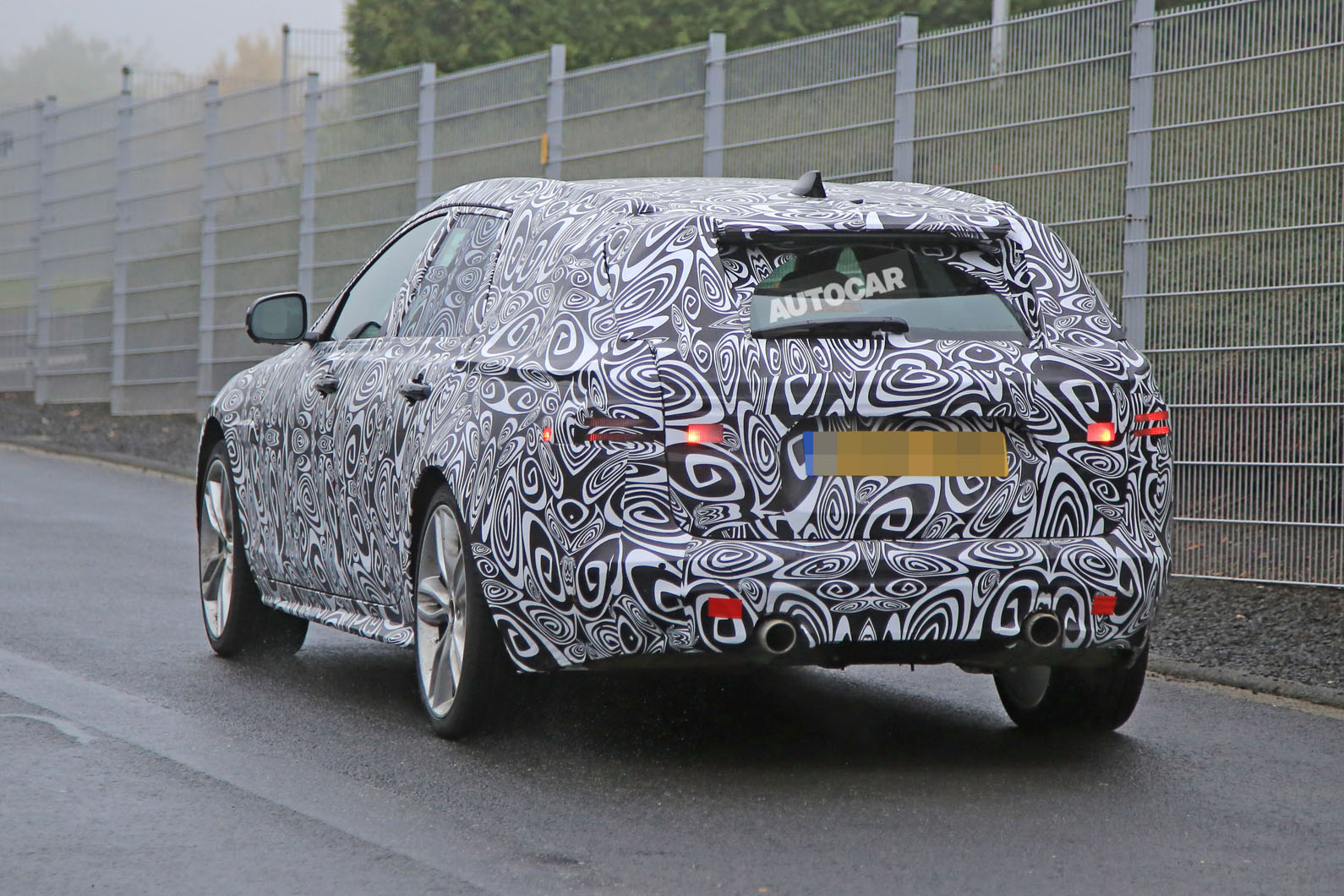 Expect all of the running gear to be carried over, although the car's rear suspension may feature adjustable settings in order to cater for its slightly heavier back end.
The rear-wheel-drive estate's strongest asset compared with its saloon sibling will be increased rear head room and boot space. The additional weight might mean the estate's 0-62mph sprint time is down on that of the XF S saloon, which covers the benchmark sprint in 5.3sec in its petrol-engined form.
While no official date has been mentioned, sources suggest the XF S Sportbrake could have its debut alongside the XF Sportbrake later this year.
Sales would likely kick-off in the summer, with the Sportbrake's price pushing above that of XF S saloon, which starts at £49,995.
used Jaguar XF Sportbrake 2012-2015 cars for sale
Jaguar XF 2.2d Luxury Auto Euro 5 (s/s) 4dr
Jaguar XF 2.2d Luxury Sportbrake Auto Euro 5 (s/s) 5dr
Jaguar XF 3.0d S V6 Portfolio Sportbrake Auto Euro 5 (s/s) 5dr
Jaguar XF 2.2d Premium Luxury Auto Euro 5 (s/s) 4dr
Jaguar XF 3.0d S V6 Portfolio Sportbrake Auto Euro 5 (s/s) 5dr
Jaguar XF 2.2d Premium Luxury Auto Euro 5 (s/s) 4dr
Jaguar XF 2.2d R-Sport Auto Euro 5 (s/s) 4dr
Jaguar XF 2.2d Premium Luxury Auto Euro 5 (s/s) 4dr
Jaguar XF 2.2d R-Sport Auto Euro 5 (s/s) 4dr
Powered By