The Infiniti Q60 Black S, an ultra-high performance hybrid coupe concept, has been revealed.
The model, which has been designed to celebrate Infiniti's new technical partnership with Renault's grand prix team, will use an engine augmented by an authentic F1-style KERS system tipped to boost its total power to around 500bhp.
The new car, not guaranteed for production, has a unique powertrain being developed by Renault and Infiniti engineers in partnership at Renault's F1 engine HQ at Viry-Chatillon, south of Paris. The car also gets an accompanying set of super-performance body mods designed at Infiniti's Paddington studio under the supervision of European design director Mat Weaver.
The Black S is based on the top-spec, 4wd version of Infiniti's recently launched two-door Q60 coupe, whose 3.0-litre twin turbo V6 engine already produces 400bhp and gives the car 0-60mph acceleration of 5.0 seconds. With even more power and torque the Black S will be quicker still, offering "instant, lag-free acceleration".
Infiniti has revealed the Project Black S as a prototype - take a look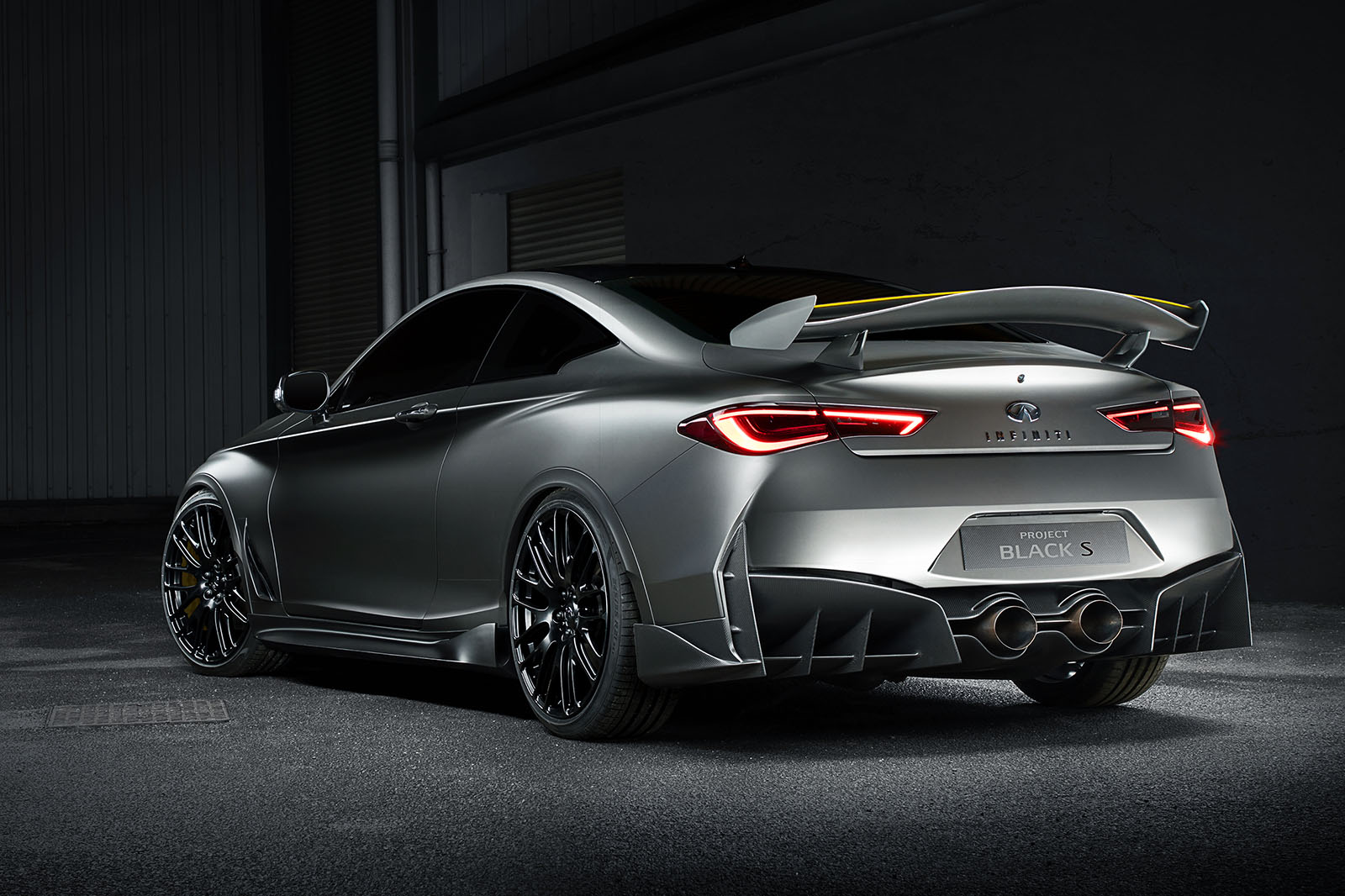 In Renault's F1 car, separate motor generator units gather energy from braking and exhaust gas heat and re-deploy it, via a lithium ion battery pack, to power both the engine's crankshaft and turbo compressor. The Black S engineering team want to replicate as much of this system as possible, a large and costly exercise in a road car application. Since the top-spec Q60 already costs £46,700 already, any production Black S would probably command a price well beyond £60,000.
"We're very serious about our involvement in F1," says Tommaso Volpe, Infiniti's director of global motorsport. "We want the Black S to be seen as the road-going embodiment of our technical partnership with Renault. We are developing the power unit now, a big challenge because our car is already tightly packaged. But indications of success are good."