Alpine has shown the lightest version of its A110 sports car, the Pure, and the higher-spec Légende at the Goodwood Festival of Speed, following their debuts at the Geneva motor show.
The Pure is priced from £46,905, while the Légende is priced from £50,805, meaning both sit in the price gap between the 2.0-litre and 2.5-litre versions of the Porsche 718 Cayman, which top out at £45,467 and start at £52,738 respectively.
The Pure (pictured in white) weighs just 1080kg, thanks to a pared-back specification that does away with unnecessary luxuries. Alpine says it retains the "minimalist approach" of the Première Édition but is more "driver-focused". It has ditched heavier cabin materials in the Pure and used the lightest wheel option to minimise unsprung mass. Lightweight seats also form part of the diet.
Drive comes from the same turbocharged 1.8-litre four-cylinder engine, producing 249bhp and 236lb ft of torque, as used in the Première Édition. The power-to-weight ratio will therefore be the car's headline 231bhp per tonne – 9bhp per tonne more than the 2.5-litre 718 Cayman S.
The Légende (pictured in grey) is intended as a more refined A110 that's better suited to everyday driving. It receives leather seats in black or brown, a premium sound system and a more forgiving chassis set-up than the Pure. It too retains the 249bhp engine.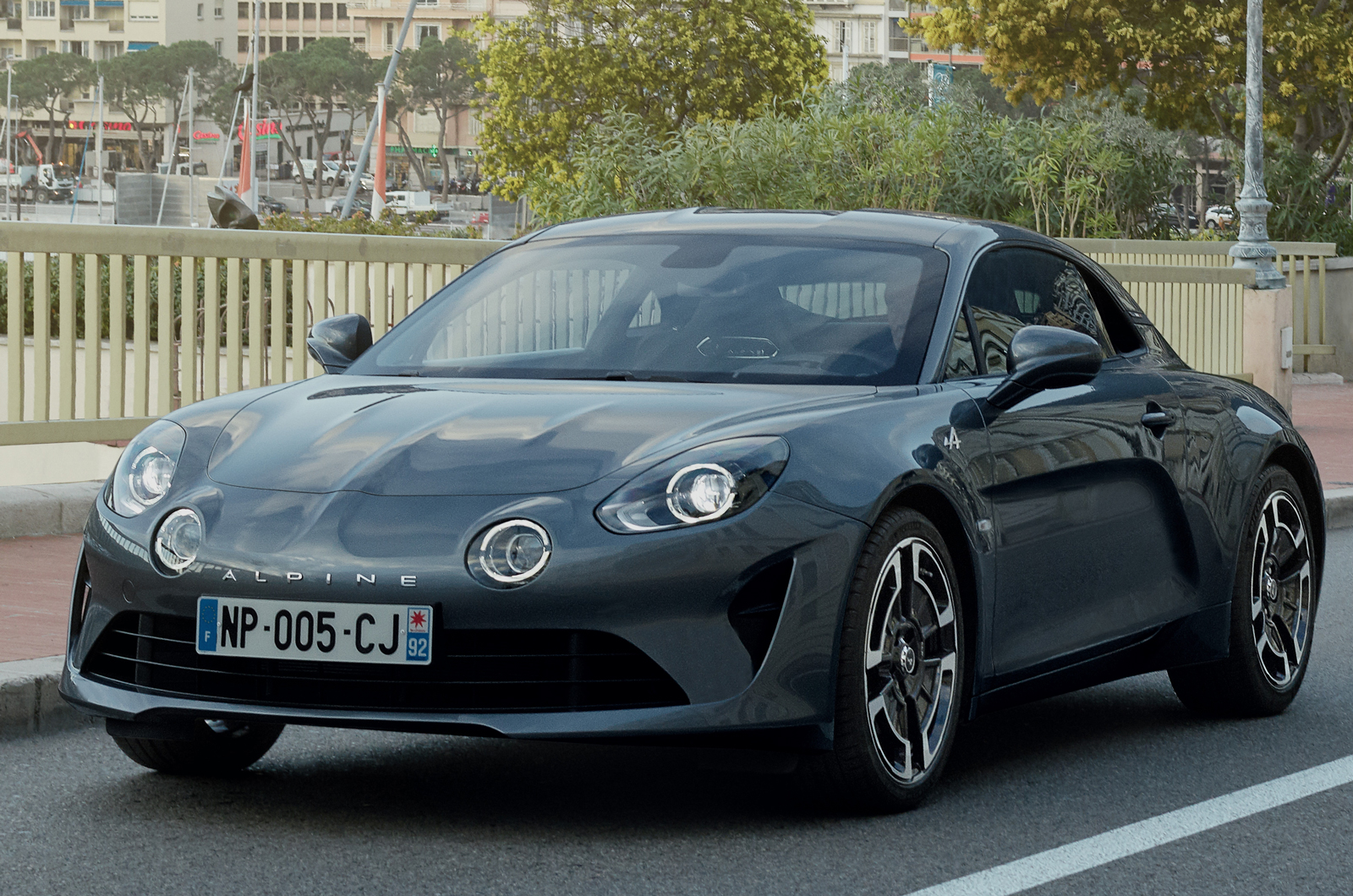 The two new variants signal the start of a line-up expansion for the A110. A probable next addition will come with more power, because while the A110's engine is shared with the Mégane RS, it falls short of the hot hatch's output by 33bhp. If the RS powerplant were to be offered in a future A110 variant with around 300bhp, the sports car could produce in excess of 277bhp per tonne.
Alpine is due to open its first UK dealerships this year. The Première Édition sold out in five days and deliveries are due to commence this summer, while the first Pure and Légende models will arrive next summer.
More content
Alpine A110: full specifications
2018 Renault Sport Mégane RS review
Throwback Thursday: 1966 Renault Alpine A110 first drive