The Rolls-Royce Ghost Elegance is heading up a trio of three distinctive bespoke Rolls-Royce models at Geneva motor show this year, alongside the Wraith Black Badge and Dawn Inspired by Fashion.
The Rolls-Royce Ghost Elegance is the first car to be finished in paint made from crushed diamonds. The lustrous finish, which took two months to create, is called Diamond Stardust, and contains 1000 crushed diamonds.
The exterior of the one-off car is finished off with hand applied coach lines along its sides. The premium quality finish continues on the interior, which is clad in leather and has a Tudor Oak dashboard.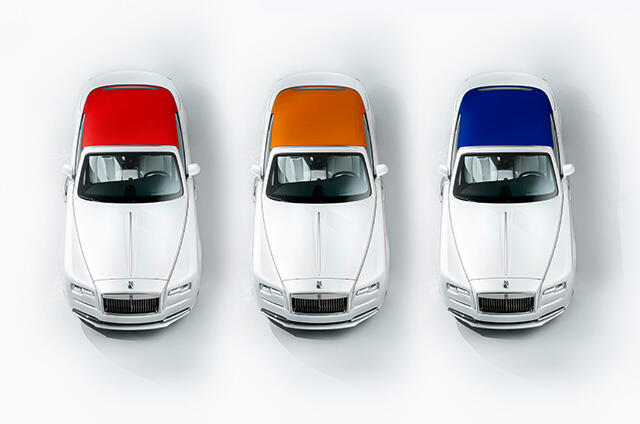 Rolls-Royce Dawn Inspired by Fashion, a collection of three vehicles, has been created by the Home of Rolls-Royce in West Sussex. All three are mostly finished in Andalusian White paint, and each has a contrasting colour on its folding fabric roof: Mugello Red, Cobalto Blue and Mandarin. The design is said to have been inspired by the work of Dutch painter Piet Mondrian.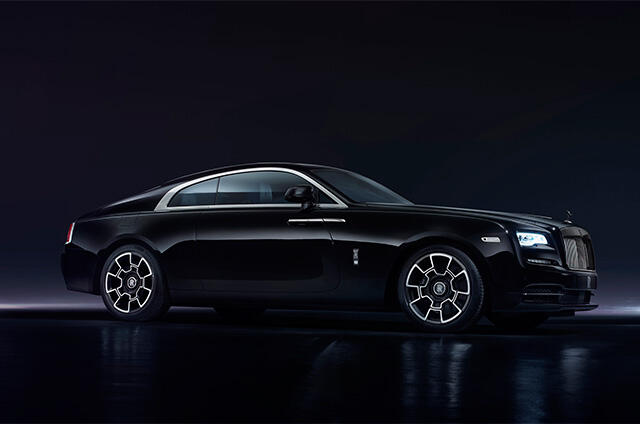 In contrast, the Rolls-Royce Wraith Black Badge bespoke car is aimed at risk-takers and it said to represent the edgier alter ego of the Rolls-Royce brand. The regular Wraith is the most driver-focused car in the Rolls-Royce range, and this Black Badge model adds an extra 52lb ft of torque to its 623bhp engine. It also has a redesigned air suspension set-up, new drive shafts and an uprated eight-speed automatic transmission.