The new Aston Martin DB11, unveiled at the Geneva motor show, is hailed by its maker as "the most powerful, efficient and dynamically gifted DB model" in the firm's 103-year history.
We've now driven the 2016 Aston Martin DB11. Read the review here.
The first product from Aston's 'second century' expansion plan, the DB11 features a new engine and body structure, fresh styling, improved packaging and motorsport-derived aerodynamic features. The front-engined, rear-wheel-drive grand tourer can be ordered now, priced from £154,900.
Video
NEW V12 ENGINE
Perhaps the stand-out feature in this most significant of new Astons is located under the one-piece clamshell bonnet. Designed and built in-house by a team led by chief powertrain engineer Brian Fitzsimons, the new twin-turbocharged 5204cc V12 is the most powerful unit yet fitted to a DB road car.
Its 600bhp and 516lb ft outputs are sufficient to accelerate the DB11 from zero to 62mph in 3.9sec and on to a top speed of 200mph. It's also the first series-production Aston Martin to use a twin-turbo unit. The DB11 doesn't have a synthesised system to augment the engine noise.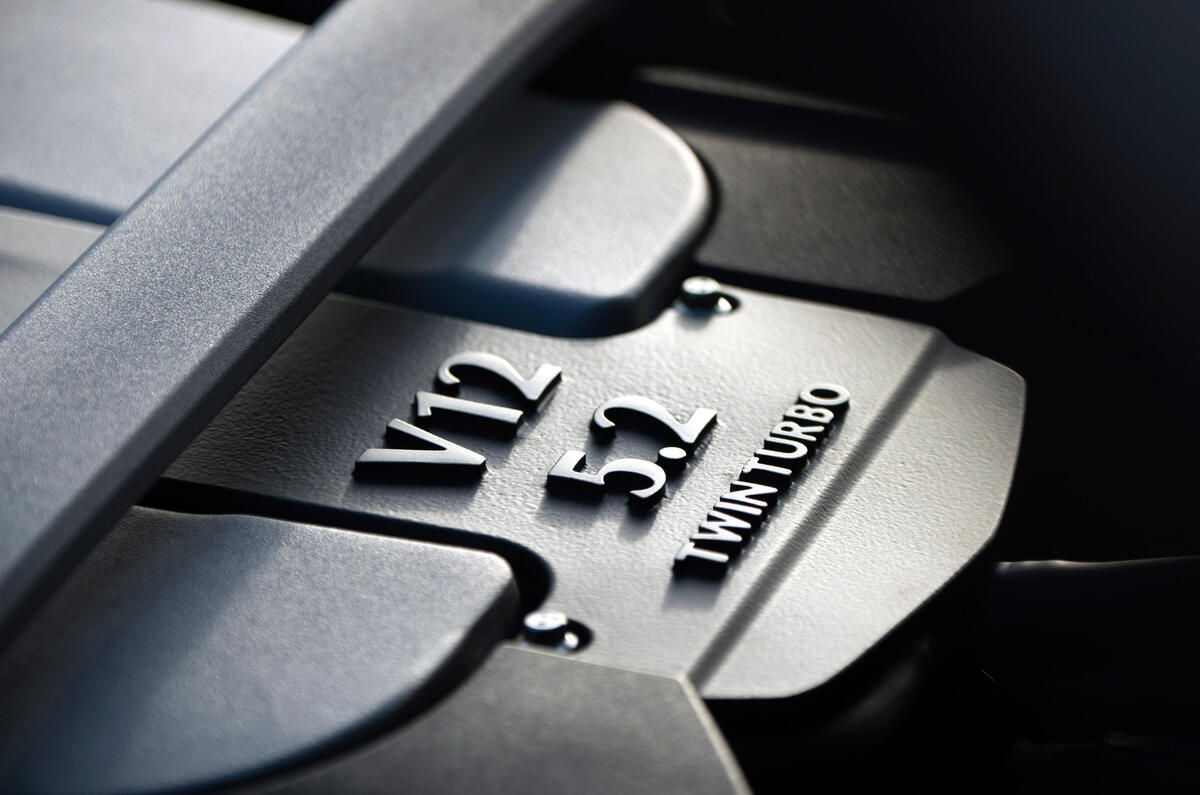 The new engine sends its power to the DB11's rear axle via a ZF eight-speed paddle-shift torque-converter automatic gearbox. The car features a mechanical limited-slip differential with active torque vectoring, the latter a being first for Aston Martin.
Aston hasn't revealed official figures, but it is targeting a 20% improvement in fuel efficiency and CO2 emissions over the Aston Martin DB9. That should equate to combined economy of about 24mpg and CO2 emissions of roughly 270g/km. Key to that dramatic improvement is a host of technology including variable valve timing, stop-start and intelligent bank activation, which shuts down six cylinders during periods of light throttle usage.