Renault's Alpine A120 has been previewed once again ahead of its Geneva motor show debut, with new pictures of its seats.
The Alpine A110 has been revealed.
Alpine says one of its ultra-lightweight quilted leather seats weighs 13.1kg - which is half the weight of a Megane RS seat. The brand added that despite the lightweight seat, it still provides impressive lateral support, which is an important element as Alpine tries to create a model more agile than the Porsche Cayman.
The image also suggests that the seats only slide back and forth and that adjustment for height and angle require manual bolt adjustment.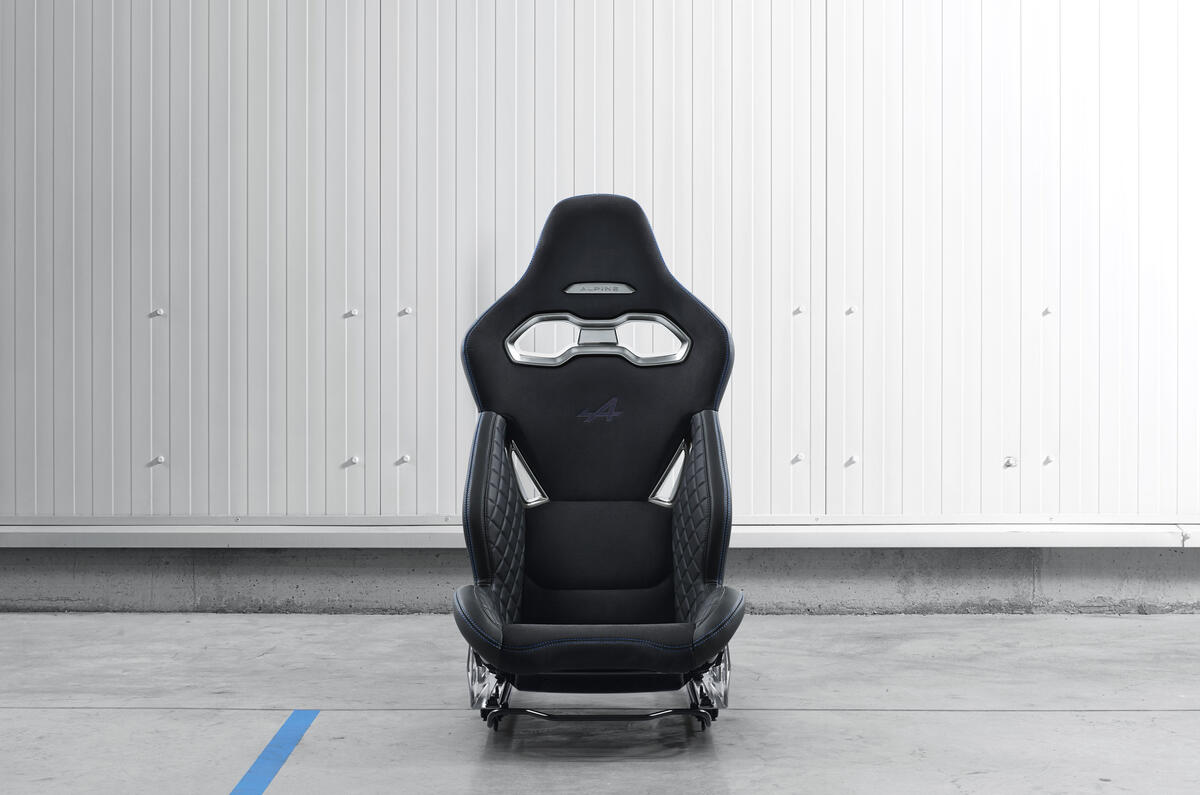 The manufacturer is ramping up its coverage of the car in the run up to Geneva, and recently released illustrations showing the aerodynamic effects of its flat floor and rear diffuser.
Of that particular design, an Alpine spokesman said: "Air flow will be a key factor in the new Alpine's performance and efficiency. The combination of a flat floor, a technique carried over from the world of supercars and high-level motor racing, and a rear diffuser located beneath the rear bumper will allow significant downforce and excellent stability."
This design has negated the need for a rear spoiler, allowing for a sleeker design that mimics the look of the original A110 from which the new model takes inspiration.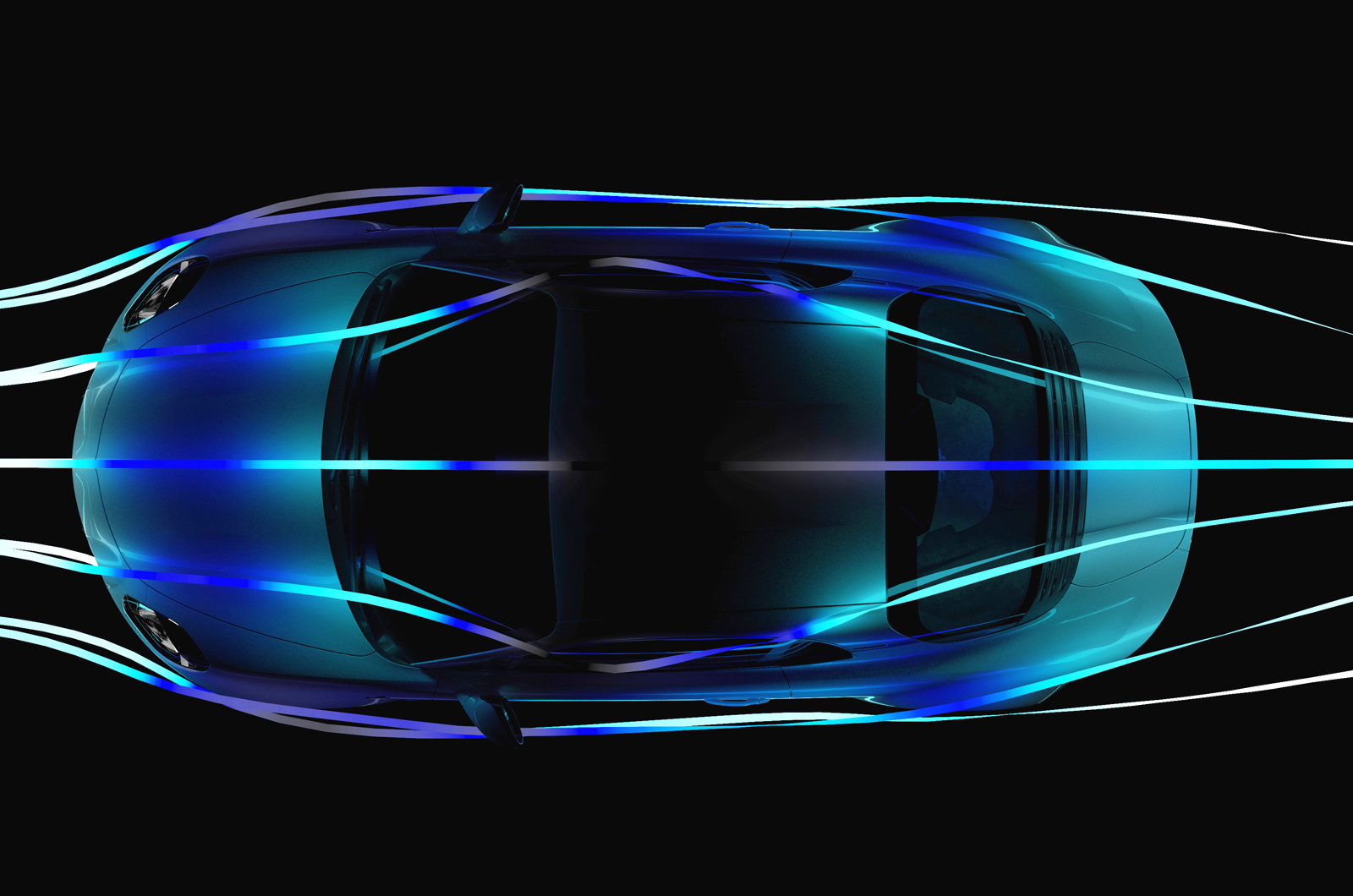 Earlier images showed the car's alumnium structure (see gallery), emphasising a focus on lightness.
Alpine has confirmed that 1955 examples of a special Premier Edition of the A120 will be built, with the first cars being made available in 12 European countries before being extended to the UK and Japan some months later. Alpine said further countries will be added later.