A company aiming to revive the historic Hispano Suiza luxury brand has shown an electric luxury grand tourer, named the Carmen, at Geneva.
It says the 4.7m-long, two-seat Carmen is aimed at the emerging 'hyperlux' segment, which combines hypercar performance with Bentley levels of luxury.
Indeed, the Carmen produces a total of 1005bhp yet weighs just 1690kg, meaning it accelerates from 0-62mph in less than 3.0sec. Its top speed is electronically limited to 155mph.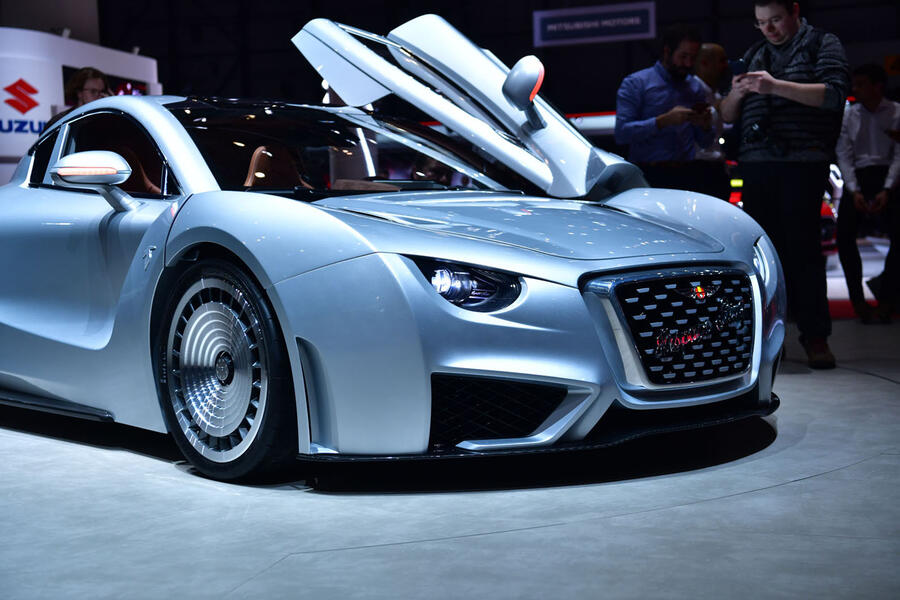 The entirety of the car has been designed and engineered by Barcelona-based QEV Technologies, which conducts research and development into electric vehicles and manages the Mahindra team in Formula E. The company will also undertake building of the Carmen.
The model is said to be one of the most "carbonfibre-intense cars in the world"; Hispano Suiza claims its carbonfibre monocoque and subframe engender one of the best-in-market stiffness-to-mass ratios, of 189lb ft/kg, while the body panels and seats are also made from the lightweight material.
The Carmen's electric powertrain comprises a 503bhp permanent-magnet synchronous motor on each rear wheel, which are marshalled by a torque vectoring system.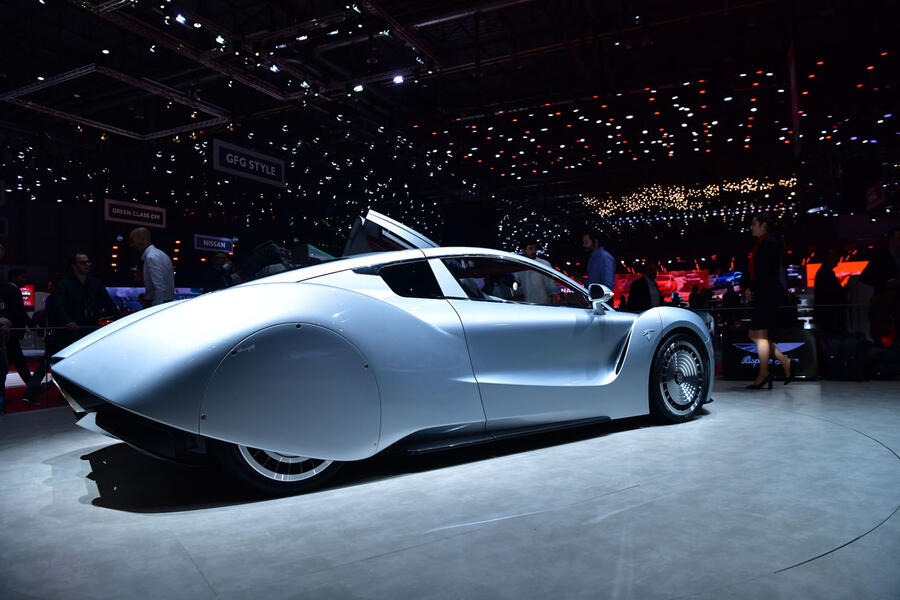 Electricity is supplied by an 80kWh lithium ion polymer battery pack, comprised of 700 cells, that stretches in a T-shape down the centre of the car and out behind the seats. This shape is said to increase stability and reduce structural vibration. The powetrain and battery are liquid-cooled by three radiators at the front of the car.
Range is claimed at 249 miles, although Hispano Suiza says advances expected next year should allow its battery to become more dense, increasing capacity to 105kWh, and that cars can be easily retrofitted should this prove true.
The car supports rapid charging of up to 80kW through a CCS Type 2 plug, as well as Japan's Chademo and China's GB/T. Its DC power limit is 750V.