Indian car maker Mahindra has launched its e2o electric car in the UK, which has a claimed range of 79 miles. A three-door hatchback with four seats, it has been designed specifically for easy urban commuting and is available to purchase online now, with deliveries starting in May.
The e2o is the successor to the G-Wiz, and will be priced from £12,995 (once UK grants have been applied), a price more than double that of its Indian equivalent which costs around £6000. However, the e2o is an upgraded version of its Indian counterpart, with more safety equipment, a larger battery, and a higher quality interior.
Read our review of the Mahindra e2o
There are two trim levels available, with the higher-spec TechX starting at £15,995. It includes touchscreen infotainment with a reversing camera, telematics, Revive remote emergency recharging, leather seats, alloy wheels and a rapid charging port.
The price range makes it more expensive than the Renault Twizy, which starts at £6895, but cheaper than cars like the Renault Zoe and Nissan Leaf, which cost £18,445 and £25,790 respectively. Mahindra will also offer a finance scheme for the e2o, including hire purchase, PCP and business leasing options, but these are yet to be determined as the firm is awaiting residual values confirmation.
The e2o has a top speed of 63mph and achieves 0-25mph in 4.9sec, while 0-50mph takes 18sec. The 13.9kWh lithium-ion battery powers a 42bhp electric motor with 67lb ft of instantly available torque and takes nine hours to charge from empty. The e2o TechX also has a fast charge option, taking 1.5 hours.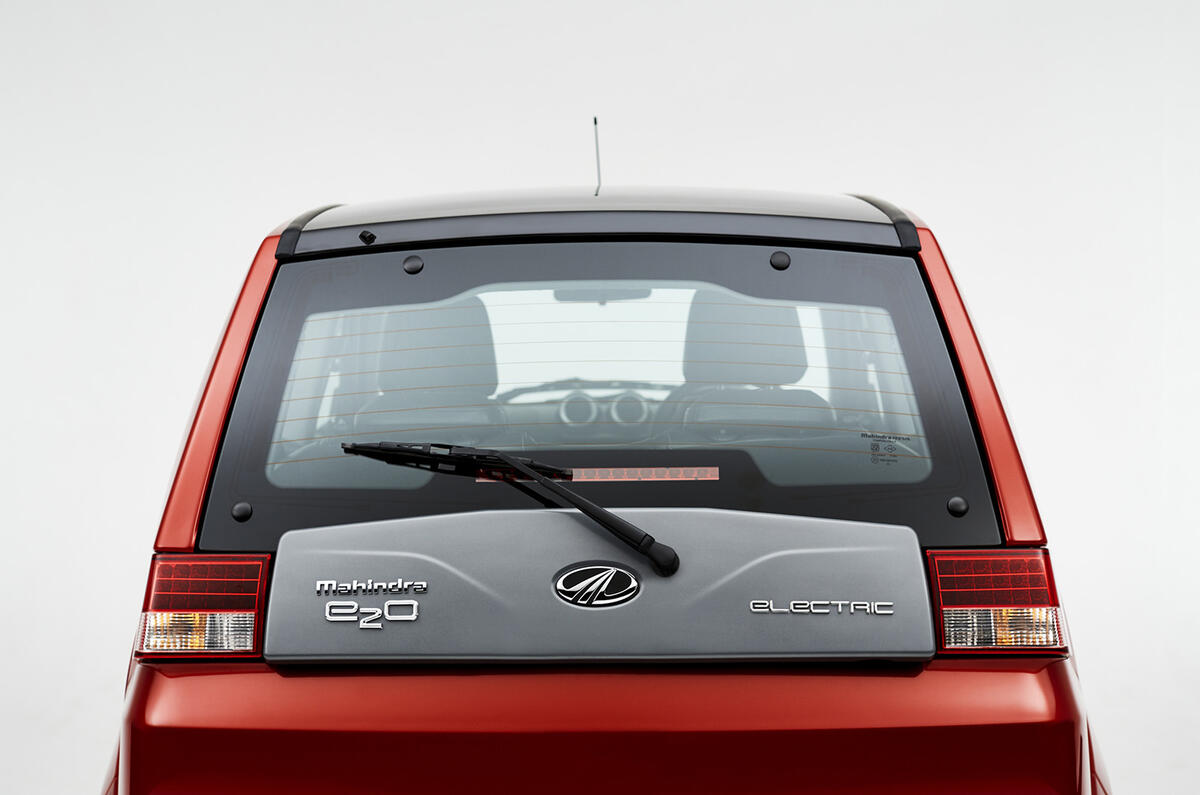 Mahindra says that owners doing the UK average of 7,900 miles per year and charging the car at home at night on an Economy 7 tariff will pay under £10 a month on fuel.
By selling cars online rather than through dealerships, Mahindra says the car "closes the price gap between diesel and electric cars". Test drives can be booked online in London, Birmingham, Bristol and Milton Keynes, with additional test drive cities to be announced in the future.