Smart has become the first mass market manufacturer to go electric-only with the new EQ Fortwo, Fortwo Cabrio and Forfour.
The updated models, which made their public debut at the Frankfurt Motor Show this week, are said to allow the brand to "return to its origins"; sister firm Mercedes-Benz first envisaged an urban vehicle powered by a local emissions-free powertrain long before Smart was even formed. 
After offering electric versions of its models in every generation since 2007, Smart announced in 2018 it would transition to a "fully electric urban mobility brand" as its leadership was overhauled, ditching the three-cylinder petrol engines.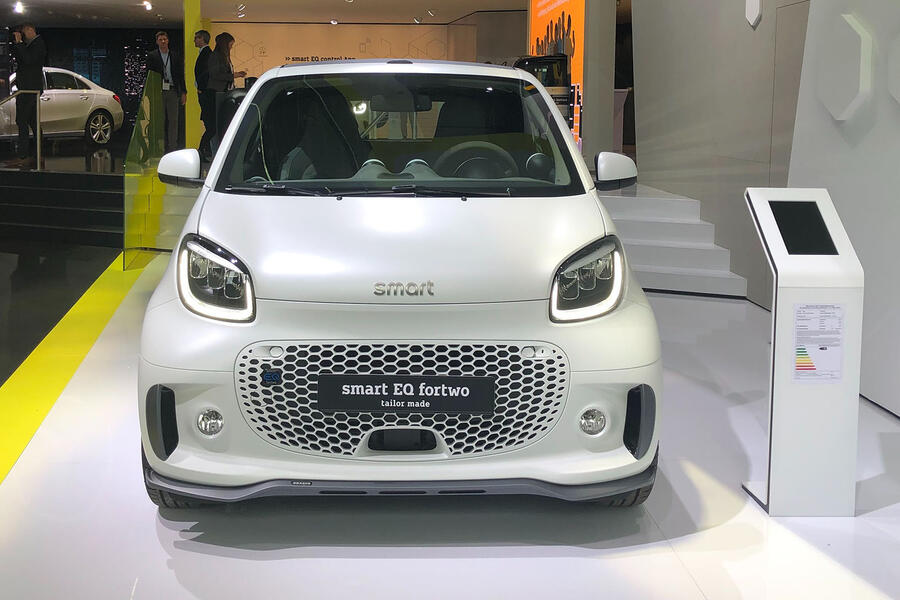 The exterior of the new Smart EQ models, described as "radically simple" by Daimler design boss Gorden Wagener, is an evolution of the outgoing car's look. The grille has been lowered and made larger, albeit with much of the surface area blanked off, because EVs require less air cooling.