Land Rover and toy maker Lego have teamed up to produce a 2573-piece scale model of the new Defender, unveiling it alongside the full-size car at the Frankfurt motor show. 
Described as "an automotive icon you can build at home", the detailed Technic kit is based on the new short-wheelbase 90 variant of Land Rover's revived 4x4, and will go on sale on 1 October. 
As with the real Defender, Lego's variant features a working four-wheel-drive system, three differentials, fully independent suspension and a five-seat interior. 
The kit, however, is equipped with a number of features that are not standard fitment on the new Defender. A working winch, not shown at the full-sized car's launch, is fitted to the lower front bumper, while a chunky roof rack and side-mounted ladder hint at the toy's off-road capability.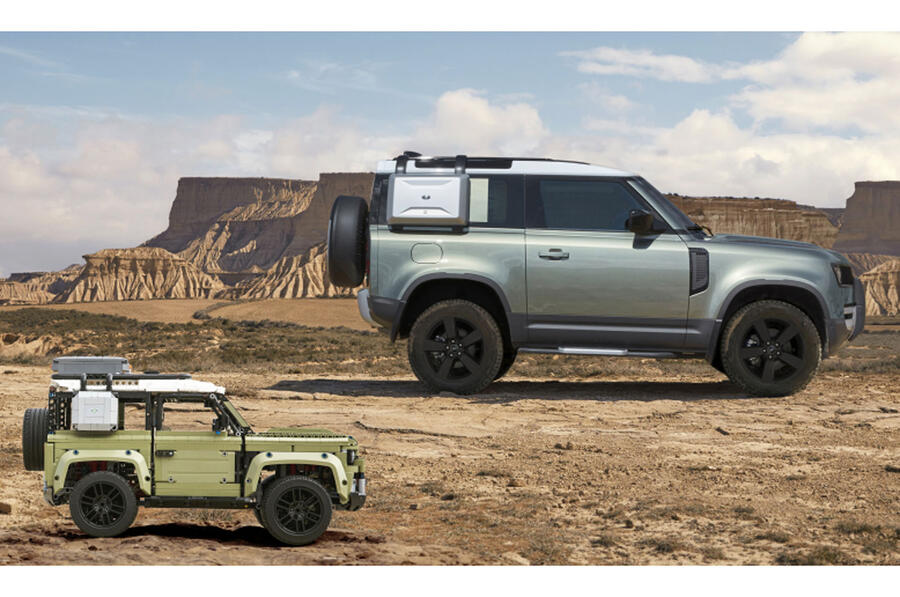 Here's everything you need to know about the newly unveiled Land Rover Defender
Unlike Land Rover's car, which will only be sold with an automatic gearbox, Lego has equipped its Defender with its 'most sophisticated' four-speed sequential unit yet. 
Niels Henrik Horsted, marketing director at the Danish toy firm, said: "With every Lego element, children can build anything they can imagine. I'm very excited about this new model – a truly impressive job done by our Lego Group designers.
"Together with Land Rover, we've blended elements, design and innovative engineering into a set that shows the boundless creativity of Lego play, and that with Lego Technic you can build for real."
While the real Defender is available in a comprehensive range of paint schemes, the model is finished in an olive green. It measures 420mm long, 220mm high and 200mm wide.
Pricing is yet to be officially confirmed by Lego, although reports suggest it will be available from £159 in the UK.