The styling of the new Mercedes-AMG hypercar, known under the working name Project One, has been leaked onto the internet in a images on a The Mercedes-AMG hypercar has now been fully revealed. Click here for full details.
Although previews have shown the car's rear in greater detail, with the exhausts and part of the rear lights exposed, the leak shows the car's entire look, ahead of the car's debut later this evening.
Another recent image, which was allegedly originally taken by AMG boss Tobias Moers and uploaded to an Frankfurt motor show on 11 September, confirmation of the potential top speed accompanies a third image of the £2.4 million coupé issued by Mercedes-AMG, showing its muscular silhouette along with a series of new design cues. The car will possess a top speed exceeding 218mph, the German car maker has revealed.
The darkened image exposes the front end of the new flagship Mercedes-AMG model for the first time, including its distinctive LED headlights, with each incorporating three separate U-shaped elements.
The thin-line headlights are mounted well outboard on heavily rounded bodywork. The new image also reveals a vertical wing element mounted low down on the outer left of the front end – evidence that Project One is set to receive a race-grade aerodynamic package already promised by Mercedes-AMG chairman Tobias Moers.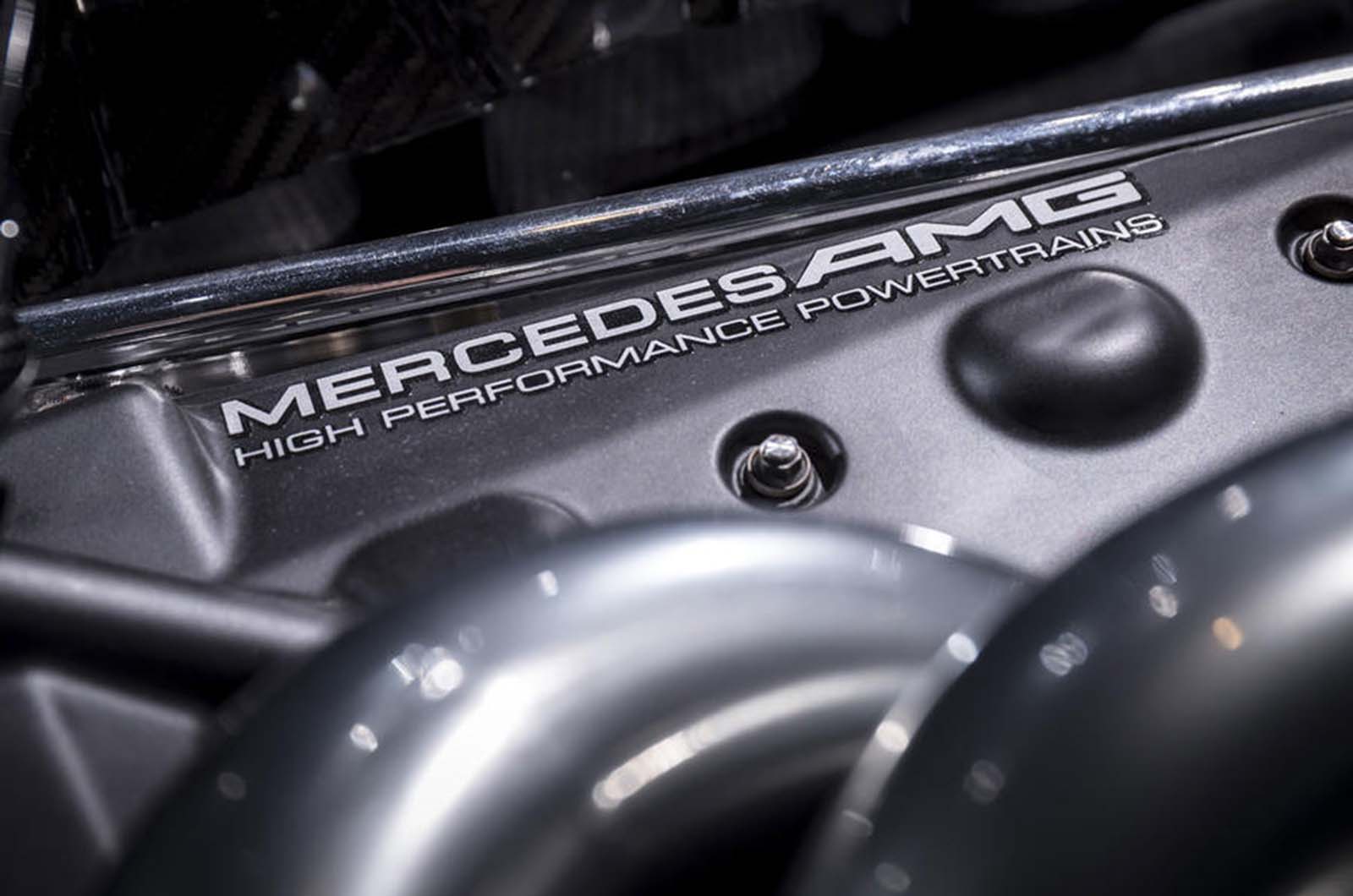 Further details depicted for the first time include the silhouette of the new limited-volume Mercedes-AMG model's two-seat cabin. It receives a wide indent along its centre line and is topped by a large air vent that is used to cool the engine.
Overall, the latest image of Project One also serves to emphasis the width of the new hypercar, which receives an oversized Mercedes-Benz badge and an AMG graphic within its central front air duct.