BMW has unveiled the BMW i3s – an updated version of its three- year-old electric-powered hatchback featuring a more sporting appearance, added reserves and an upgraded wheel and tyre package.
It heads a new four-model strong facelifted i3 line-up that's on display at the Frankfurt motor show. Sales have kicked off now, with prices for the range starting at £34,070. The i3s starts at £36,975.
Central among the changes brought to the new i3s is a more powerful synchronous electric motor. With 181bhp and 199lb ft of torque, the rear mounted unit is tuned to deliver a subtle 13bhp and 15lb ft more than the in-housed produced motor used by the standard version of the facelifted i3, which continues to produce 168bhp and 184lb ft.
Both new i3 models deliver drive to the rear-wheels via the same a fixed ratio gearbox. But while the standard i3 runs restyled 19-inch wheels shod with the same 155/70 profile low rolling resistance as the original model launched in 2014, the new i3s comes with larger 20-inch alloys and wider 195/50 profile rubber.
With the larger wheels and greater levels of standard equipment, the i3s tips the scales 20kg above its standard sibling at 1265kg. However, its added power and torque sees it post a faster 0-62mph time at 6.9sec versus the claimed 7.2sec for the standard i3. The new range topping i3 model also reaches a higher limited top speed of 100mph against the 93mph of its less powerful sibling.
In a bid to improve its agility, BMW has provided the i3s with a 40mm wider rear track. It is combined with a sport suspension featuring a 10mm lower ride height than the standard i3, together with uniquely tuned springs, dampers and anti-roll bars. Further changes are concentrated at the dynamic stability control system, which receives new software that is claimed to provide it with faster and improved response to a loss in traction.
BMW readies radical battery technology for 2026 launch
Another new feature is the sport driving mode that allows the driver to call up more direct properties for the steering and throttle.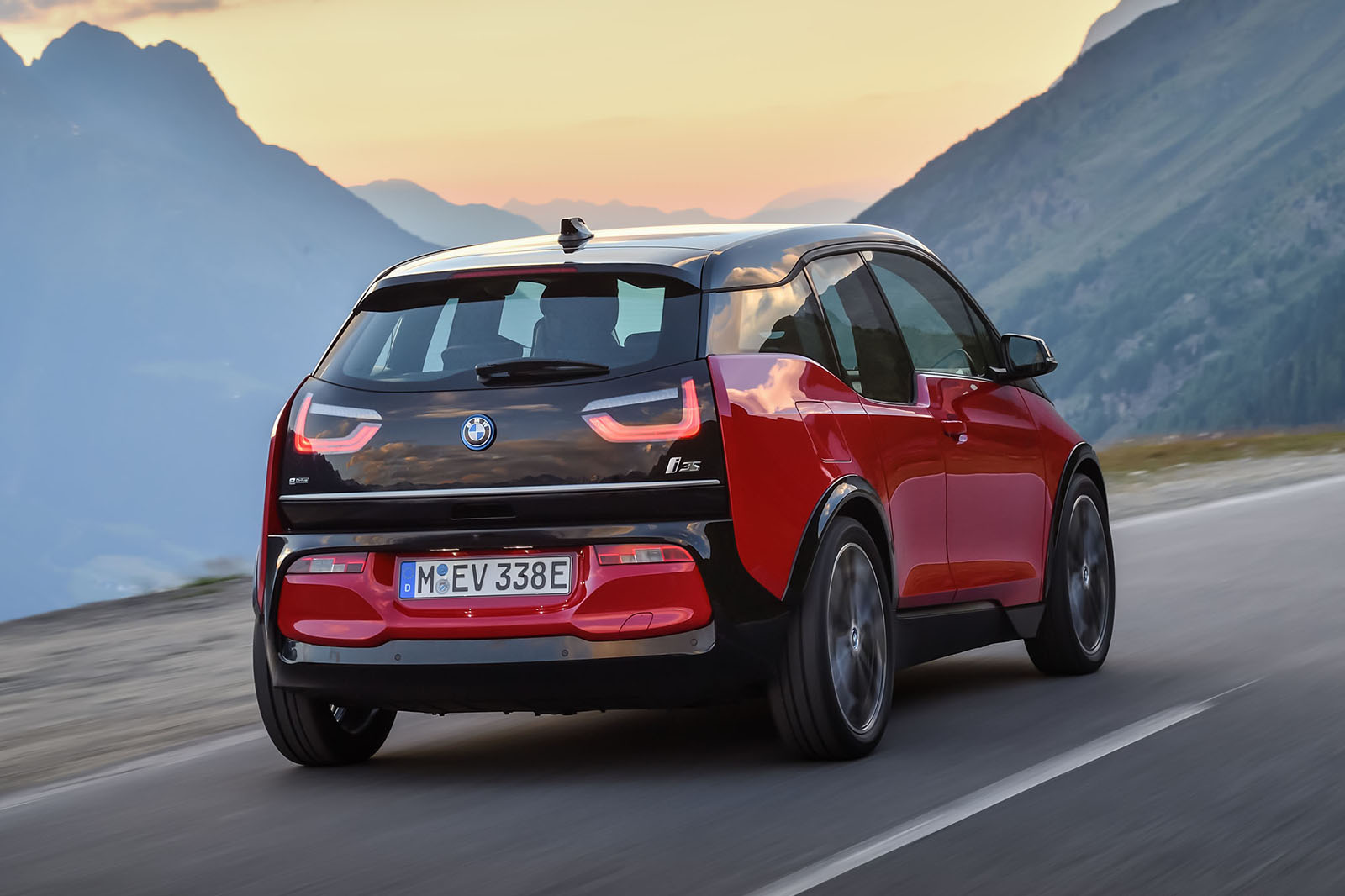 The new i3 and i3s use the same 94Ah lithium ion battery that was introduced as a running change to the zero-emission BMW in early 2016. With a capacity of 33.2kWh, it is claimed to provide both models with a maximum range of between 146 and 158 miles on the new WLTP (Worldwide Harmonised Light Vehicle) test procedure cycle, with the more familiar but less representative NEDC (New European Driving Cycle) test figure unchanged at 186 miles.