The second model in the Volkswagen ID electric model line-up, an MPV reminiscent of the original Microbus, is due to be revealed at Detroit motor show in January.
It is described by the car maker as a 'space concept', which refers to Volkswagen's intentions to provide the maximum possible accommodation inside the car.
The so-called space concept taps the iconic design and versatile layout of the original Microbus for inspiration, and follows the ID hatchback in what Wolfsburg officials suggest will be a series of new self-driving electric-powered concept cars to be unveiled in 2017.
It's the second electric MPV concept to come from VW in recent times - the Budd-e of the 2016 Consumer Electronics Show was the first.
Pictured here in a series of teaser photographs ahead of its world premiere at the Detroit motor show, the concept is based around Volkswagen's versatile new MEB (modularen Elektrifizierungsbaukasten – modular electrified architecture) platform first unveiled underneath the ID hatchback at the Paris motor show last September.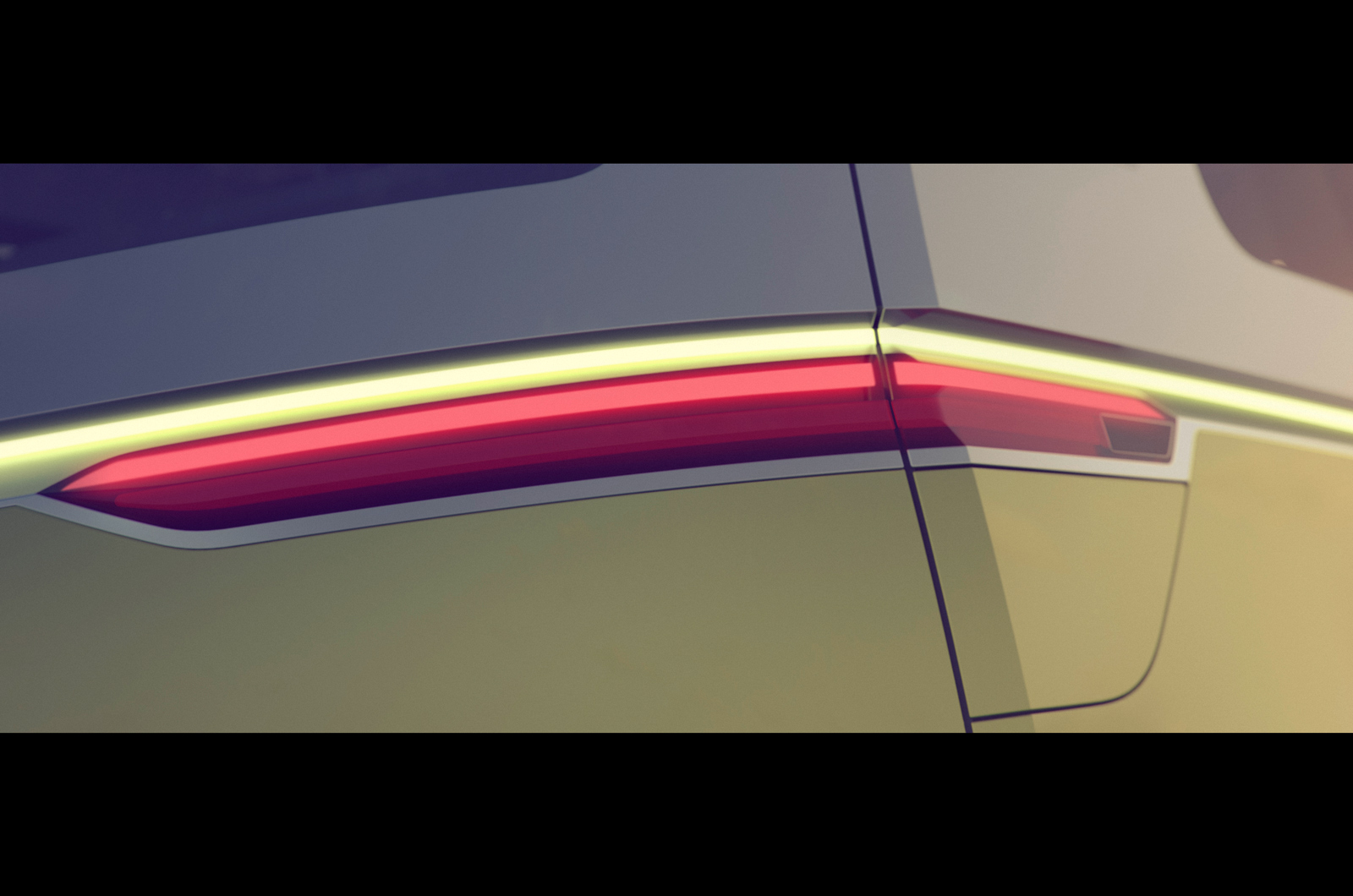 Intended to bridge the gap between one of Volkswagen's most heavily admired models and a future electric car line-up, the multi-seat concept is described as featuring "outstanding accommodation" together with an "extended electric range".
The three photographs released by Volkswagen reveal the front- and rear-end styling treatment of the new concept, which receives distinctive horizontally positioned LED headlamps and tail lamps similar in appearance to those adorning the ID hatchback.
Among the exterior design elements that hark back to the Microbus is an upright front end with what appears to be an almost vertical windscreen and minimal overhang. It supports a large illuminated VW badge and V-shaped feature line that recall the detailing of Volkswagen's original MPV.