The hotly anticipated Mercedes-AMG GT C Coupé has been unveiled at the Detroit motor show alongside updated versions of the GT and GT S.
AMG's new coupé is a hardtop version of the 2016 GT C Roadster and slots between the GT S and GT R. It makes use of a reworked twin-turbocharged 4.0-litre V8 that produces 549bhp and 502lb ft of torque, which is 28bhp and 14lb ft shy of the GT R.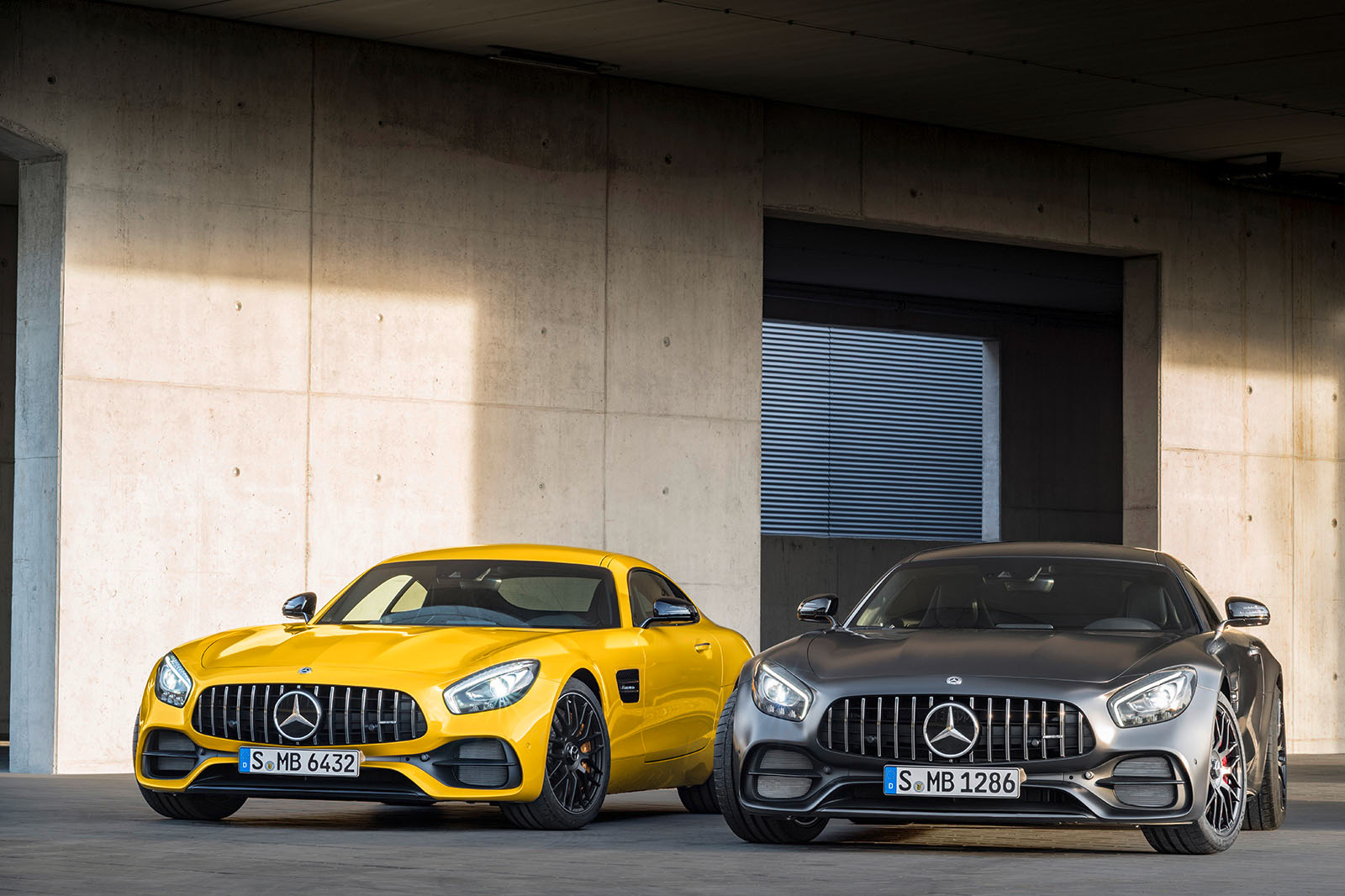 The GT C Coupé weighs in 1660kg, which is 35kg more than the GT C Roadster. It accelerates from 0-62mph in 3.7sec and onto a top speed of 196mph; both numbers are identical to the roadster.
Borrowed from the GT R is a rear track that's 57mm wider than the GT and GT S, as well as rear axle steering. The system works from a standstill but turns the rear wheels in the opposite direction to the fronts below 62mph to improve agility, before turning in the same direction as the fronts above 62mph to better stability and steering response.
Additionally, a wider rear apron, also taken from the GT R, improves airflow at the back while also giving the car a more muscular look.
Like the GT S, the GT C also comes as standard with AMG Ride Control sports suspension with adaptive and adjustable dampers. This is a more road friendly setup than the GT R's track-focused coilover springs. There's also an electronically controlled rear-axle limited-slip differential that's integrated into the transmission housing.