Rinspeed has developed a new autonomous concept car that can divide into two sections in order to boost its lifespan and be more environmentally friendly.
The Snap, which will be unveiled by the Swiss tuner and concept car developer at January's Consumer Electronics Show (CES) in Las Vegas, US, is comprised of two sections: a high-wearing 'skateboard' chassis, featuring the car's running gear and hardware, and a passenger 'pod' with the safety cell.
The two sections are designed to quickly separate from each other. This, Rinspeed says, allows the pod to be used for a variety of purposes when stationary, such as for camping or becoming a shop.
The idea is that the skateboard section, containing the hard-wearing mechanical components, can be replaced as their end of their design life, with the less-stressed pod section able to be used for longer.
This also means that the car's IT systems – which include Level 5 autonomous driving capability – can be replaced with the skateboard, ensuring that software and mapping systems remain up-to-date.
Photo gallery: the wacky world of Rinspeed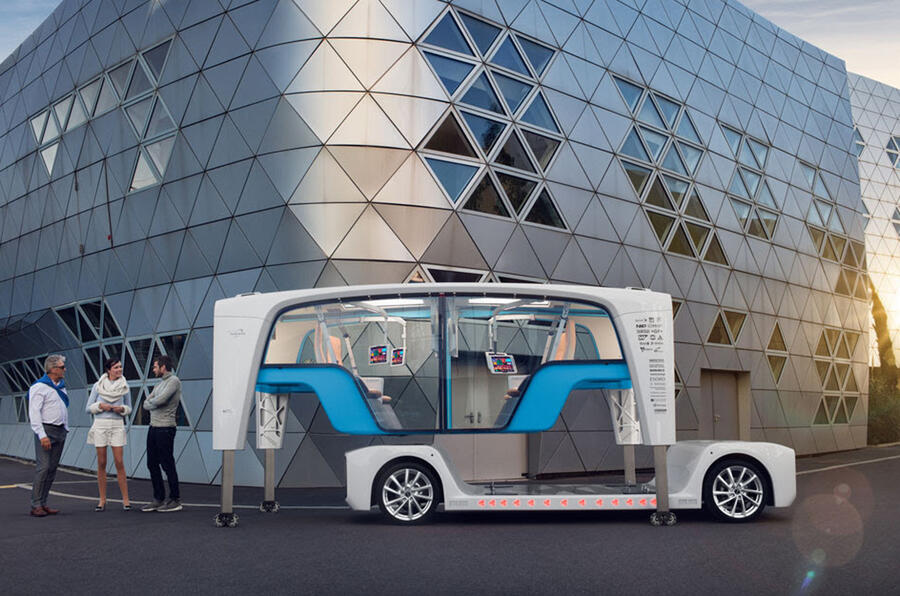 IT consultancy firm MHP, which is part-owned by Porsche, would operate a marketplace for service providers to supply the pods and skateboards for multiple functions.
The Snap features a powertrain supplied by ZF and two steering axles for tight city driving. It runs on 225/35-18 tyres to minimise fuel consumption. As well as a fully autonomous driving system using lidar sensors, the Snap's software includes a 'personal assistant' that remembers personal settings, helps with errands and makes restaurant suggestions, among other tasks. Each passenger has three display screens at their disposal.