Hyundai will launch a fuel cell electric SUV next year that will be capable of 497 miles in one fill, as previewed by this near-production ready prototype that was shown in Seoul last night.
The yet-to-be-named model uses fourth-generation fuel cell technology and produces 161bhp - 20% better than the ix35 Fuel Cell that the model will replace. Hyundai claims that the new SUV's drivetrain has an efficiency level of 60% - a 9% increase on its predecessor.
The drivetrain's cold start capabilities are said to be drastically improved, with its minimum operating temperature now down to -30 deg. It is also fed by three tanks, up from two in the ix35, with walls that benefit from new plastic liner patterns so less material can be used. This helps to save weight.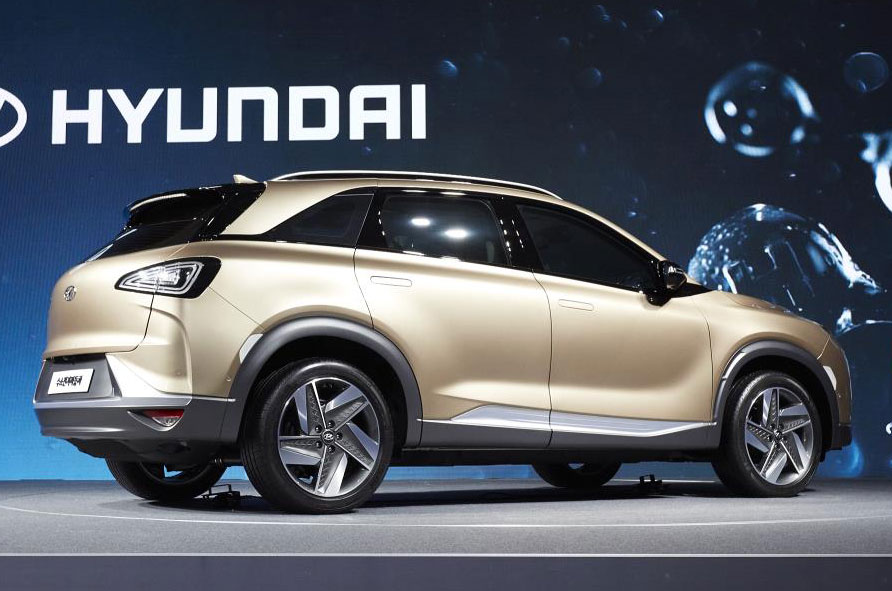 The model, which is due to be officially revealed at the Consumer Electronics Show in Las Vegas in January next year, will also showcase the brand's latest autonomous technology.