New pictures of Mazda's upcoming CX-4 crossover have surfaced online on Chinese website Netease, just hours after the manufacturer released its latest teaser images.
The car, which is due to make its global debut at the Beijing motor show this month, takes influence from the Koeru crossover coupé concept of Frankfurt 2015 (shown below). It will sit between the CX-3 and CX-5 in Mazda's SUV line-up.
Updated - See the new Mazda CX-4
These latest pictures confirm that the Koeru concept's coupé roofline and slim glasshouse have been kept for the CX-4 production model and support information that the car will share most of its underpinnings with the CX-5.
It's expected to have the same wheelbase as the CX-5 and a near-identical overall length, and it's likely that it'll also share some of the CX-5's powertrain options. These include turbocharged four-cylinder diesel and petrol engines in front and four-wheel drive formats.
The CX-4 is due to go on sale in 2017, but Mazda says it won't come to the UK, because it is a China-focused model.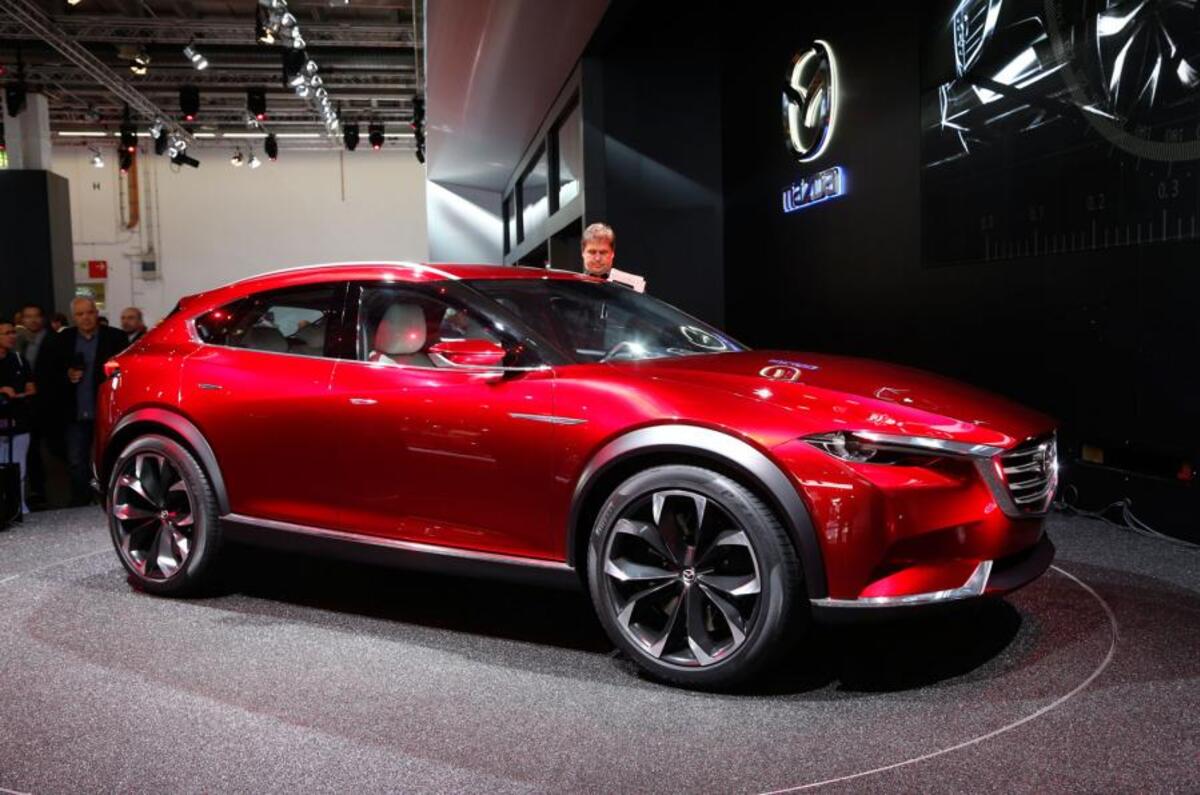 Read our full road test on the Mazda's baby SUV - the CX-3