Beijing Automotive Industry Corporation (BAIC) has launched a new electric supercar called the Arcfox-7 at the Beijing motor show.
Inspired by the styling of Formula E racers and designed in Barcelona, the Arcfox-7 is expected to go on sale in China later this year. It's destined to become the range-topping model in a new range of electric cars from BAIC with the Arxfox-1, a tiny open-top electric SUV, also on display in Beijing, sitting at the bottom end of the lineup.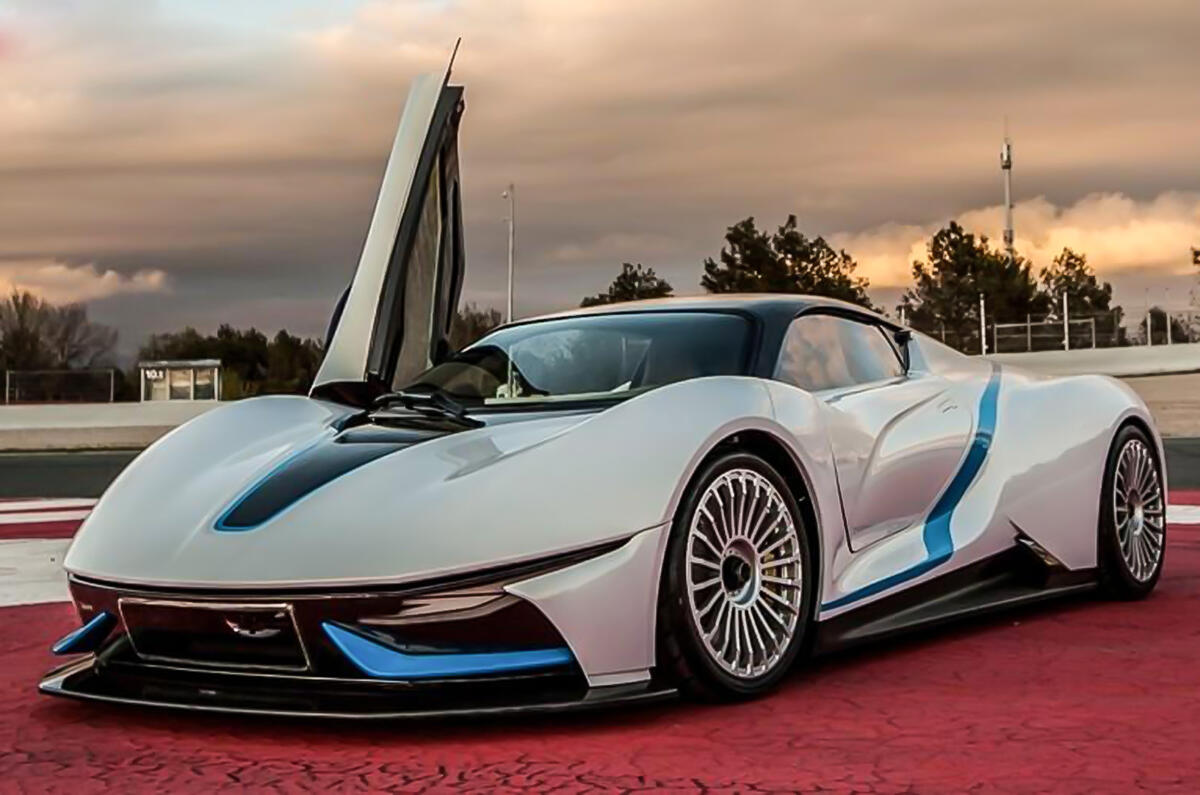 Powering the Arcfox-7 is a 6.6kWh battery pack connected to a 603bhp electric motor. The car's kerb weight is 1755kg, and stopping power is provided by carbon ceramic brakes with six-piston calipers at the front, and four-piston calipers at the rear.
According to official figures, the Arcfox-7 can reach 60mph in less than 3.0sec and has a top speed of 162mph. By comparison, the most powerful version of Tesla's Model S, the P90 D, manages the 0-6mph sprint in 2.8sec and has a top speed of 155mph. The Arcfox-7 can reportedly run for 186 miles on electric power - much less than the Tesla's 316-mile range.
Looking similar in exterior shape to BMW's i8 electric sports car, the Arcfox-7 features LED headlights and gullwing doors.