In this car journalism lark, we get to drive a lot of exciting cars.
But ask any writer about the number of cars that have actually had them giddy with excitement ahead of a first drive and they'll probably be able to count them on the fingers of one hand.
The reborn Morgan 3 Wheeler had held a position on my pinky since its launch in 2012, so when the keys became available ahead of a sunny bank holiday weekend, I spent the whole Friday clock watching and vibrating with excitement.
Vibrating, it turns out, would be a key feature of my weekend, because the Morgan is probably the rawest motoring experience you can have on four… erm, three wheels.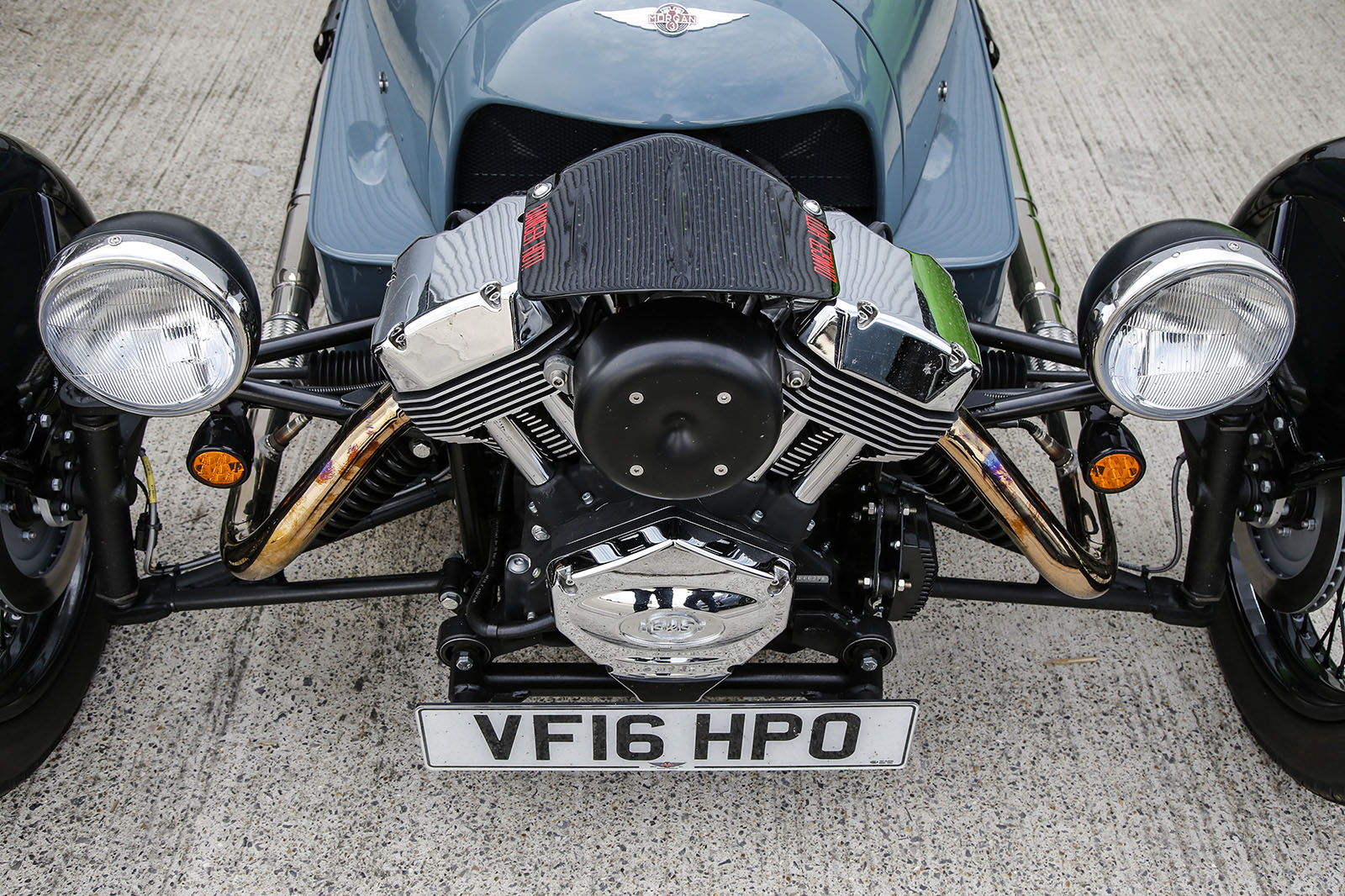 With its twin-cylinder engine burbling away up front and bolted directly to the car's nose, the narrow body shakes and rattles with the inconsistency of an old tumble dryer. But given the car's raw, old-school nature, it's perhaps surprising to note just how easy the Mog is to drive. There's no power steering, so low-speed manoeuvrability is tough, but once it's rolling, our car's small wheel, held with arms straight out ahead, allows you to place your hands at a quarter to three like a racing driver.
The five-speed gearbox feels contrastingly modern, and the heavy clutch pedal, although tiring in traffic, feels right in a car of this nature. And then there's the throttle response. Just think about squeezing the right pedal and the engine's revs have already risen by 50rpm in anticipation. It's a delightfully welcome characteristic, especially if you're used to driving a car with a turbocharged engine. So I take every opportunity to blip the throttle, no matter how pointless.
With every blip comes another thumbs-up from a passer-by. One man even crosses the road to highfive me while I'm sitting in traffic. Everyone, and I mean literally everyone who lays eyes on it, loves the Mog. Yeah, it's tiring and unrefined, but it makes even the most mundane of journeys an experience.