Our first report on the Morgan 3 Wheeler, the newest addition to our long-term fleet.
It's lunchtime when snapper Stan Papior and I arrive at Morgan's factory in Malvern.
You can tell it's lunchtime because half the workforce is sitting outside, in the sunshine, eating their sandwiches. The fact that they sit outside and eat their sandwiches, and that I knew they would be doing so beforehand, is one of the many reasons why I love coming here.
There's no gate or security man to drive past at Morgan; as soon as you turn in to the place, you're in the middle of it, ambling down the hill like it was 1913 and you were here to trade in a horse for a shiny new Runabout Deluxe. Try visiting McLaren and ditching your car on a 'no parking' sign; Ron Dennis would have you frogmarched off the premises at once.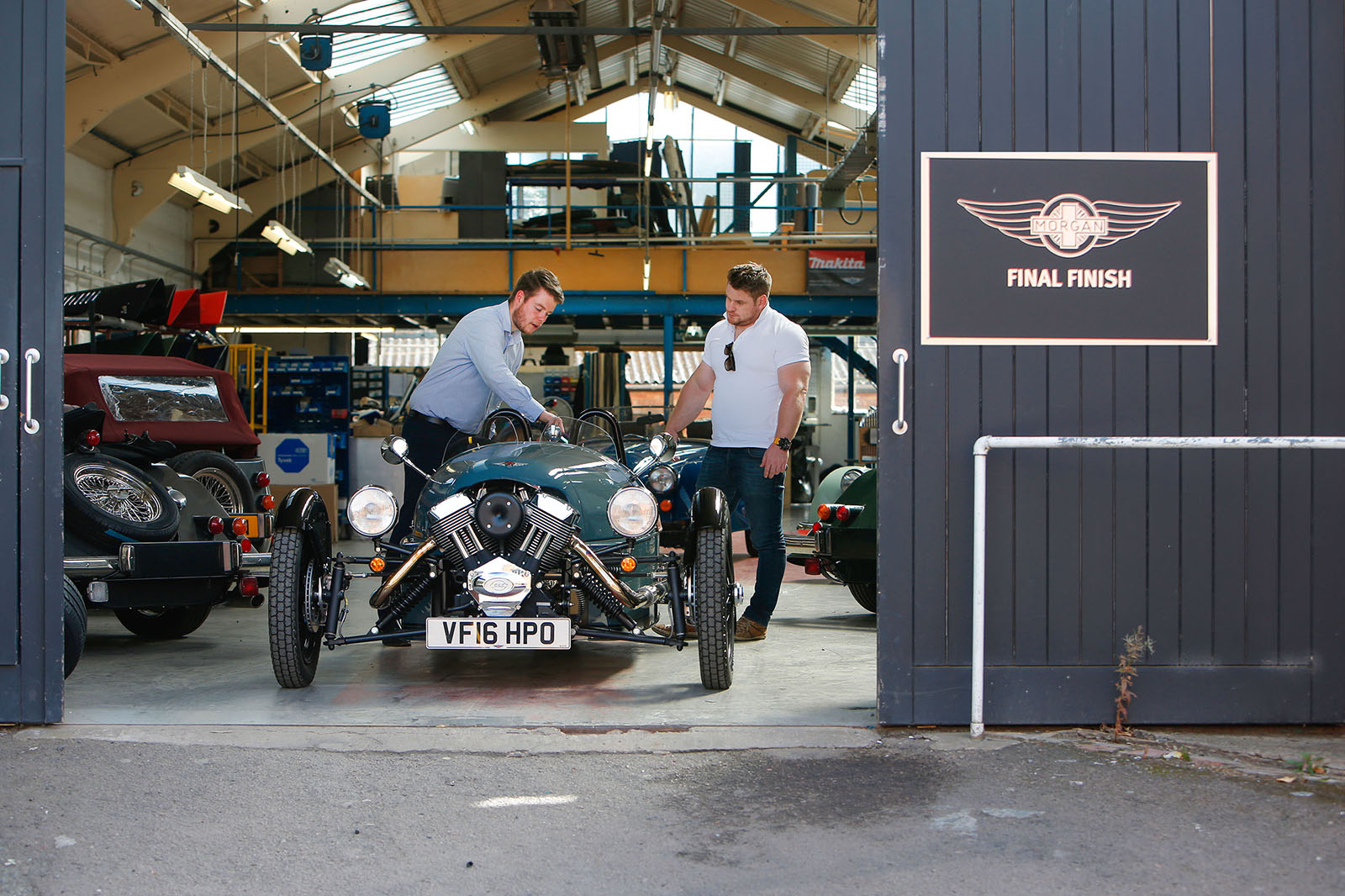 Even at Ariel or Caterham, you'll be politely asked what you're doing on the premises. But at Morgan, the sign is handpainted with a spray can; no one gives a toss. Later, I'm told that they didn't even used to bother organising the tours that now churn merrily past; people just wandered in and one of the sandwich eaters would explain what was happening.
I love that, and all the stories like it. I'd like to take the tour myself, but Stan and I are here on spectacularly brilliant business: to collect our long-term 3 Wheeler. I'm staggered to learn that most buyers don't come to pick up their cars, instead picking them up from their local dealer.
What people do instead is show up during the build process to see their pride and joy coming together. As you might remember, we've done that already; Steve Cropley got his hands dirty some months ago – and most likely had his sandwich outside, too.
Now it's ready and, cor blimey, didn't we spec it well? I've never been quite as enamoured with the 3 Wheeler look as some in the office, but even I'm prepared to admit that in Land Rover Graphite Blue and with tan leather upholstery, it looks terrific. For a company overly fascinated by RAF roundels and mock bullet holes, the reproduction and placement of the original Autocar logo has been so sensitively handled that for a moment I consider whether we should have one tattooed on Stan's arm, navy cook style.