"Take the Morgan. It's there to be enjoyed," said editor-in-chief Steve Cropley. An hour later, I embarked on my weekend in the 3 Wheeler.
Because it was dusk, I knew it would be nightfall before I reached my home, 70 miles away in Southampton, the other side of the M3. Motorcycle helmet on, I set off.
Thus began the least comfortable journey of my life so far. Although it wasn't raining, it was cold enough to make me shiver even when sitting still, cloudy enough to be almost completely dark and busy enough on the road for another half an hour to be added to my journey time.
The Morgan didn't help. Not a bit. But I was prepared in my attire for a car with zero weather protection, and mentally prepared – a few months after a serious accident – to be in a vehicle with little crash protection. The failing speedo backlight was a nuisance, so having to judge my speed against the flow of motorway traffic wasn't ideal, but I got by.
What I wasn't prepared for – with lorry wheels at face height, the wind lashing at my skin and every fibre of my body being shaken like a washing machine full of bricks – was to fall completely, desperately and hopelessly in love with the source of all of this discomfort.
The 3 Wheeler isn't a car to take on the motorway without preparation. But wherever you drive it, be it traffic-crammed motorway or gorgeous, swooping B-road, it will burrow itself into your heart.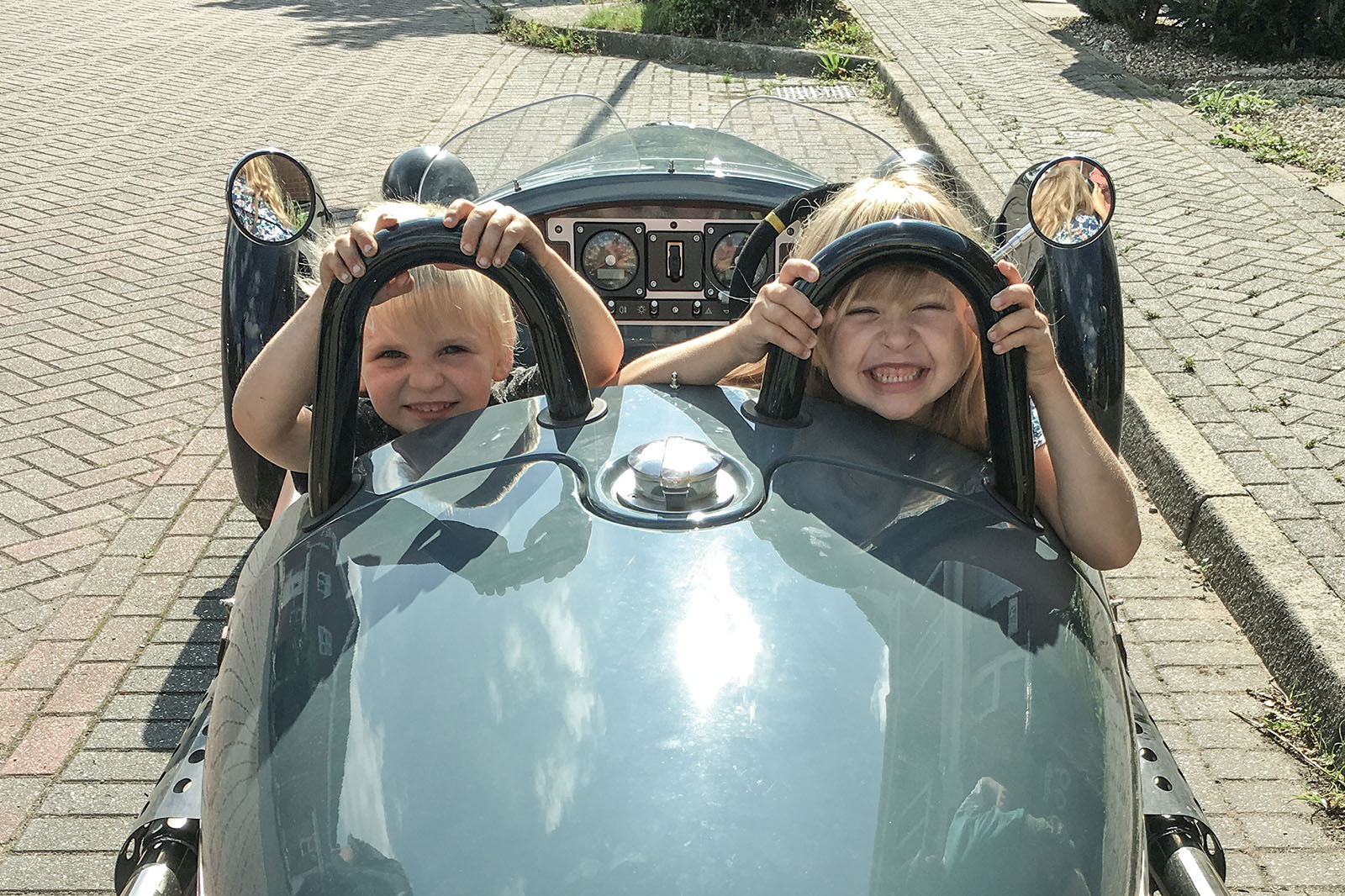 So enamoured was I with my new beau that a trip to the nearest country manor hotel was immediately arranged, and a full-scale photo shoot was held, before I took it home to show the whole family.
We've become accustomed to the Morgan drawing a crowd, and it was no different here. Those of all ages took to it instantly, and pandering to the cries of "rev it, rev it!" frightened only one child to tears. He'll recover, but I'm not so sure I will, not knowing when I'll meet the Morgan again.