On colder days, the Morgan has lived mainly at the office. Whether it was due to the limited traction or the barely there protection from the elements, my colleagues have steered clear.
One chilly Friday, I decided to take the Mog over the other cars on our test fleet. Leaving the office at 6:30pm, I quickly became grateful for the heated seats. Unfortunately, while they keep your thighs, bum and back warm, the rest of you gets cold.
I was soon praying for some heat soak from the engine to start thawing my toes, and for an extra layer of clothing to protect my torso. By the end of my 75min commute, I was ready for a roaring fire, a stiff drink and a foil blanket.
That wasn't enough to put me off the Mog. Bereft of infotainment, it's a car that forces you to focus on the art of driving. I knew I'd made the correct choice of weekend wheels, right up to the moment I had to go back to work at 6.30am the following Monday. Can anyone recommend decent thermal underwear?
MORGAN 3 WHEELER
Price £31,800 Price as tested £34,567 Economy 28.3mpg Faults None Expenses None Mileage 3811
PREVIOUS REPORTS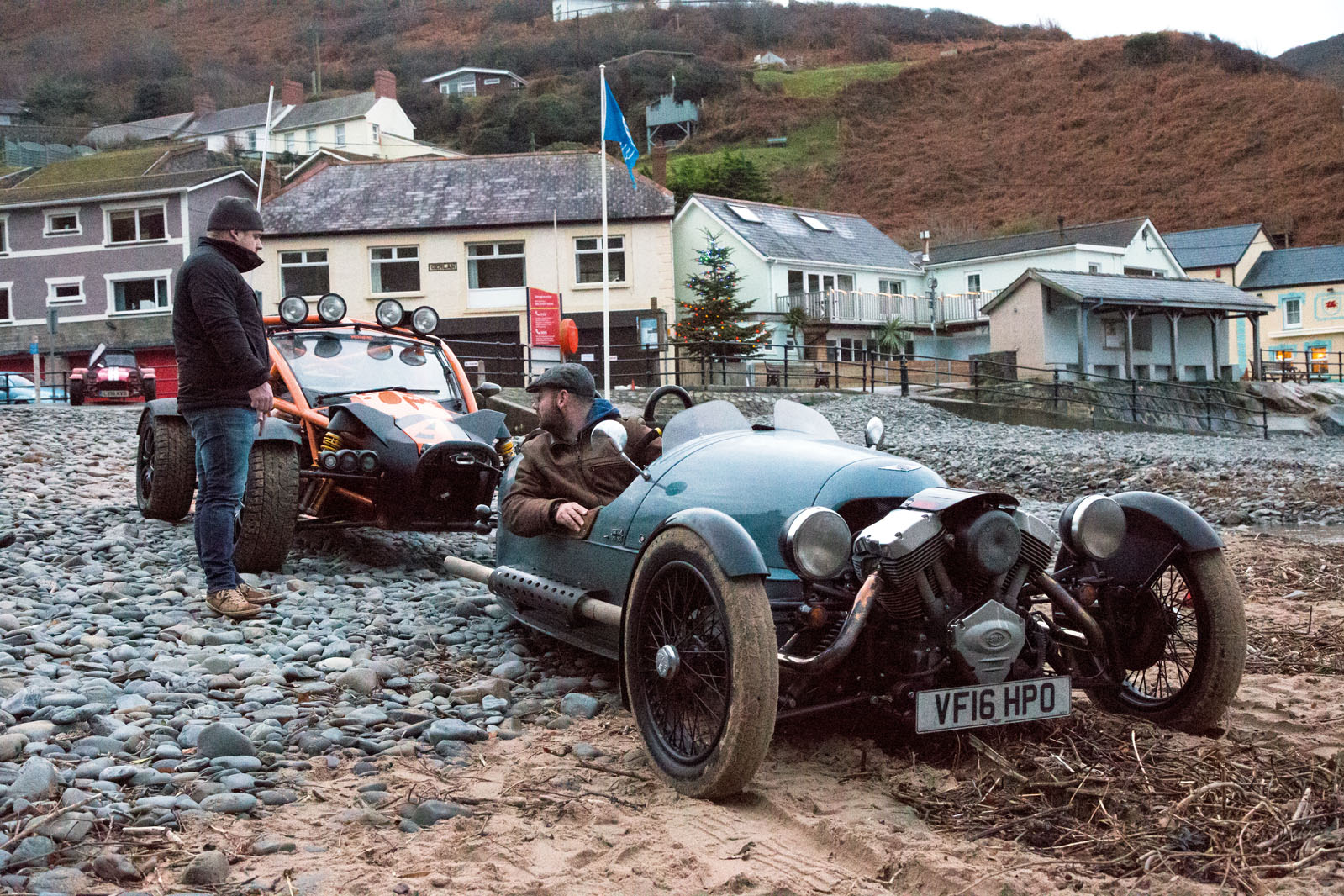 Yes, it looks unwise, but I promise you that everything is under control.
We're in coastal Wales with the Morgan 3 Wheeler, Ariel Nomad and Caterham Seven and have reached the stage where it is dark, the cars are stationary outside and we have eaten chips in a pub overlooking the sea. Pleasingly, there is a pool table.
Sometimes on these shoots we take a static photo on a beach – because it looks cool, in edge-of-world fashion – so we are talking tides with a local fisherman. He says the water will go out far enough, before breakfast, to drive around the rocks to the adjacent bay, which is prettier. We plan to do just that. He has a winch, he says, if we encounter trouble.
Next morning, in dawning light, we look at the beach. There is hard sand lower down, but pebbles and soft sand near the top. The Ariel Nomad will make it, I know. The Caterham Seven might, I think. A Morgan 3 Wheeler will go about two car lengths, I guess.