No longer is it a hard-top version of the soft top - instead, Mazda has reinvented the model with the new MX-5 RF - which stands for retractable fastback. Featuring a 911 Targa-like appearance, the front and middle roof and rear window stow behind the seat.
New York update: The retractable fastback (RF) hard-top version of the Mazda MX-5 is unveiled
While we ponder the news, here are nine other cars with memorable roofs.
The previous folding hardtop Mazda MX-5 accounted for 80% of the UK's MX-5 sales, so we're sure that Mazda is expecting the same of the MX-5 RF. With a folding hard-top which has drawn comparisons to that of the Porsche 911 Targa (below), the MX-5 stole the show at its official reveal in New York. It's a little heavier than the soft-top MX-5, but we're willing to bet it'll be more refined, too.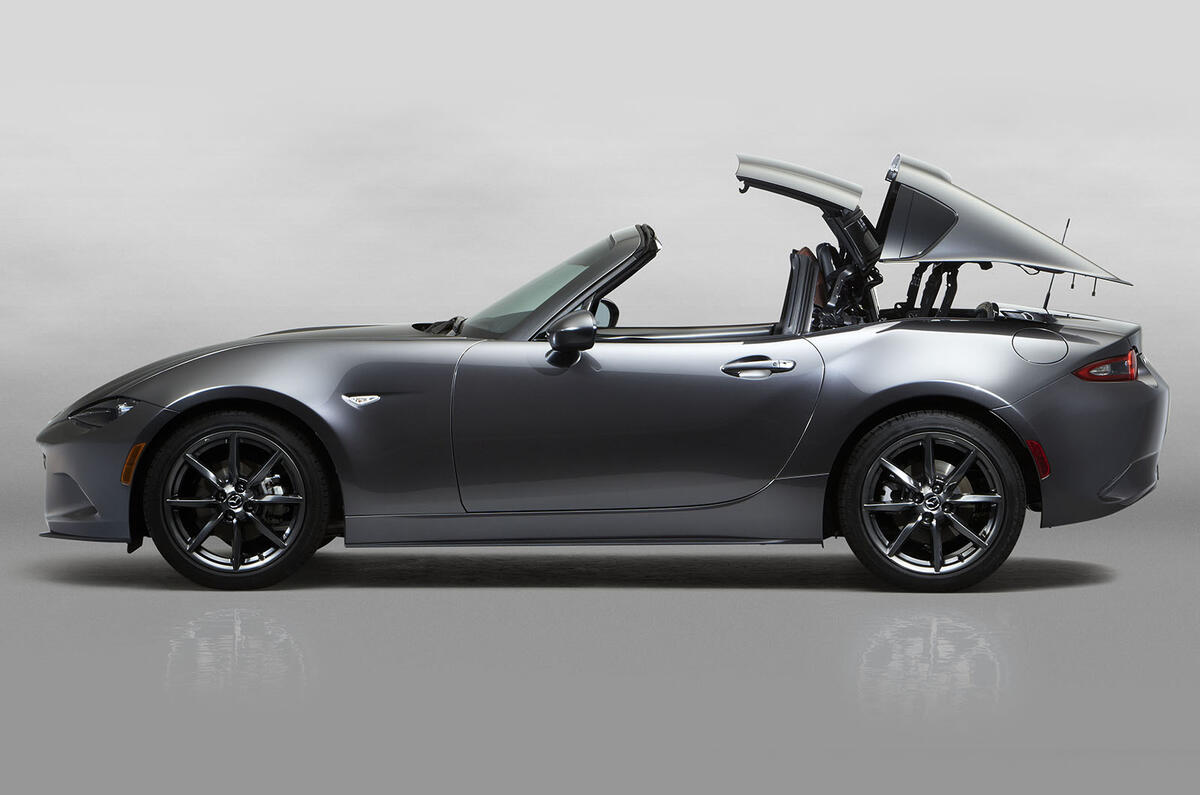 The lightest and most powerful version of the Porsche Boxster (before its name was changed to 718 Boxster) is powered by a 3.8-litre flat six petrol engine sourced from the 911. It develops 370bhp, allowing the Spyder to reach 62mph in 4.5sec, with a top speed of 180mph. The Spyder's soft top roof has to be raised and lowered manually.