The UK's motor insurance industry is grouping together to tackle the rise of driverless cars and discuss the legal issues surrounding their use on public roads.
The newly created Automated Driving Insurance Group, which will be lead by the Association of British Insurers (ABI) in association with Thatcham Research and includes 11 of the UK's biggest motor insurers, says it wants to "smooth the path of driverless cars" by addressing the legal issues of autonomous vehicles on public roads.
UK insurers Admiral, Direct Line, Allianz, AXA and Zurich are all signed up to the group, which will represent the views of the insurance industry as the UK government prepares for the widespread adoption of autonomous vehicles.
The ABI says 94% of road accidents are currently caused by human error, but that figure is likely to reduce dramatically with autonomous cars taking to the road. Among the Automated Driving Insurance Group's key aims is to establish who is at fault if an accident is caused by an autonomous vehicle - the owner or the vehicle manufacturer.
Other issues include the storage and use of data gathered from autonomous vehicles and whether there will need to be a comprehensive review of legislation to allow driverless cars to use public roads.
Currently it's thought that all fully autonomous vehicles will retain a manual override, meaning that drivers should always be able to regain control of the car and, in doing so, remain liable for any accidents.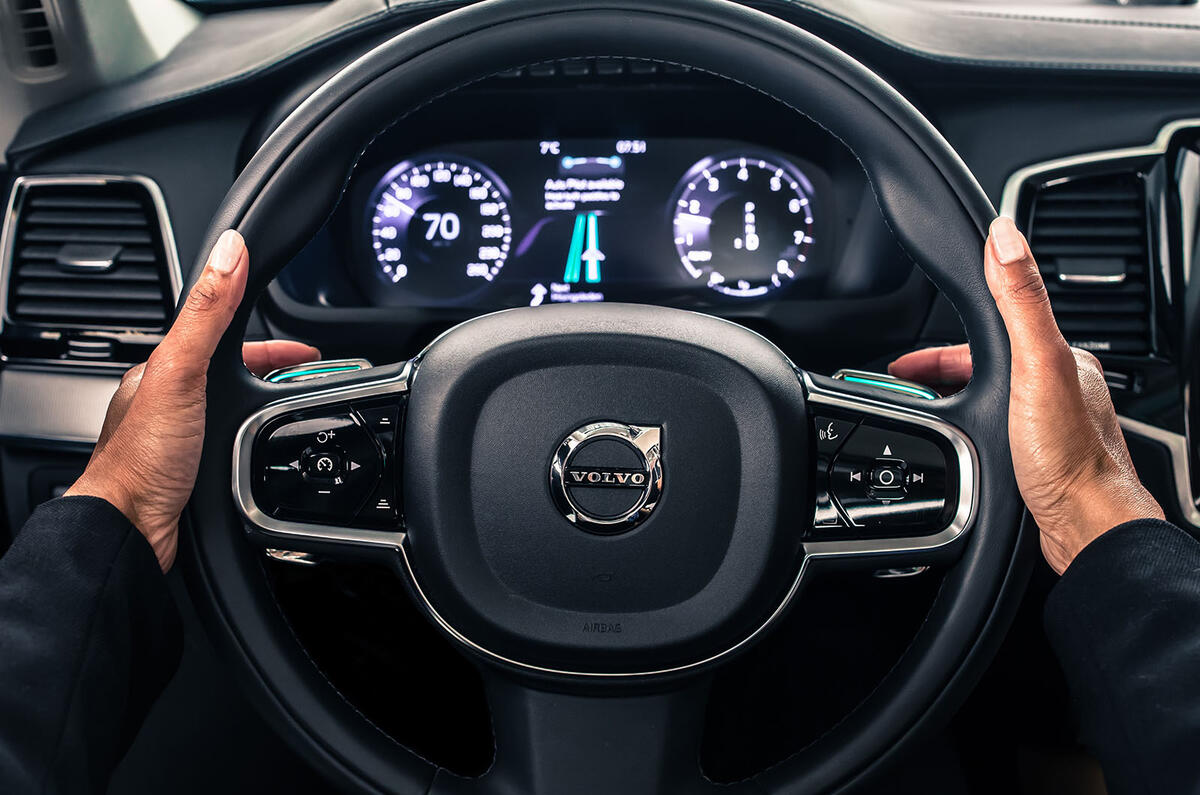 Volvo has already taken measures to clarify the issue of liability. In a speech in October last year, Volvo president Hakan Samuelsson said his company would accept full liability whenever its cars are operating in autonomous mode.
Other manufacturers have disputed that claim, however, with one BMW insider saying: "It's a minefield, because the driver must still select what the car does, and who is to say that's appropriate? They will still set a maximum speed, for instance, and the autonomous functions will only do what they are told. Then there's the issue of a computer having to make a decision about which pedestrian to hit, or whether to prioritise injuring the driver over other road users. Sure, technology can reduce accidents by 90% - but there will always be situations where it can't.