A clear, high-gloss finish on a natural carbonfibre surface can look gorgeous but is notoriously difficult to achieve. However, after 15 years of intensive research and development, British company Project 12 has invented a new process enabling it to achieve just that.
Not surprisingly, the unique finish, called 'Visual Carbon', has proved so popular that the company is busy serving an impressive list of premium customers including Aston Martin, McLaren, Singer and Brabham.
Like so many good ideas, this one came about almost by chance. Visual Carbon is the brainchild of Dave King, boss of Carbody Ltd, an accident repair specialist in Banbury. A few years ago, King, who started in the bodyshop business after leaving school, was looking for ways to expand the business's portfolio beyond repairing crashed cars. Then a request to accurately paint colour swatch cards for customer displays in dealer showrooms set the ball rolling. "I developed a way to hold each sheet of card on a plate so we could paint larger volumes," explains King.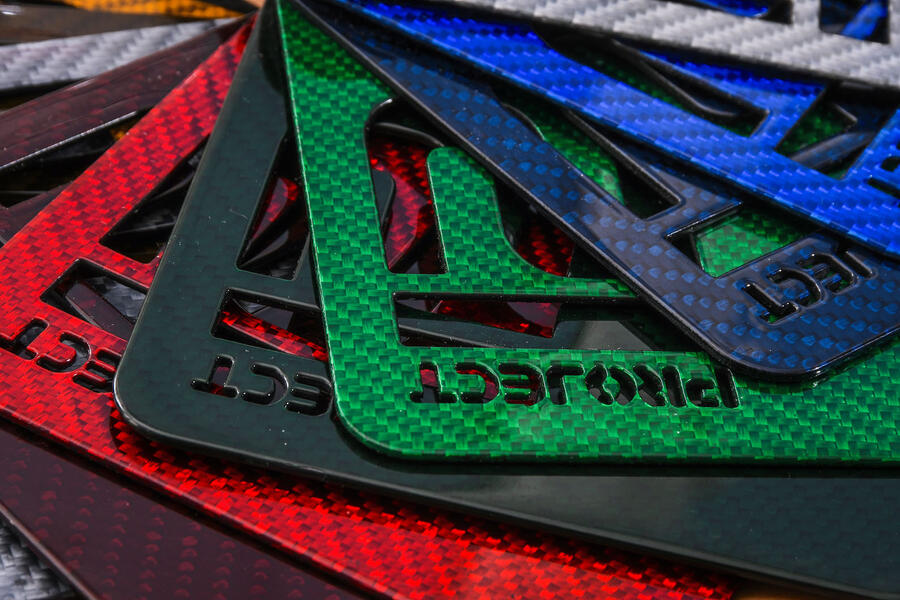 Word got around and eventually a call came from a major car manufacturer wanting a robust, high-quality clear lacquer finish on a carbonfibre component. King started researching the task and discovered there was no established industrial process for doing it. "There was no go-to guy for it and that was a lightbulb moment," says King. "I had to try to become the go-to guy." In 2006, Project 12 was formed, taking its name from the number of the industrial unit in which it started life.
Until then, a shiny natural carbonfibre finish was usually achieved by polishing the surface of the carbonfibre, but doing so won't create the deep, lustrous finish of lacquer. Carbonfibre is made by impregnating woven fibres of carbonfibre with resin, compressing it in a mould and then heat-curing it. A silicone-based release agent, used to free components from their moulds, gets trapped in tiny pores on the surface of the resin, repelling paint or lacquer and creating unsightly 'fish eyes'. Finding a way of chemically cleaning the surface reliably without causing hidden damage to the integrity of the resin became a mission for King, and he commissioned a chemical company to help develop a special surface cleaner.