"We're like mushrooms: fed s*** and kept in the dark."
I've heard it before but it still makes me laugh. On this occasion, the person responsible for saying it is David Massey who, unless you're into vehicle diagnostics, you're unlikely to have heard of. David's describing how independent garages are, he claims, denied essential technical information by car makers.
"There are the EOBD-II error codes that most drivers are familiar with and which correspond to a vehicle fault. They're universal and can be interpreted by all garages. But then, running in parallel, are manufacturer-specific diagnostic platforms that require special software, and which generate their own codes," he says.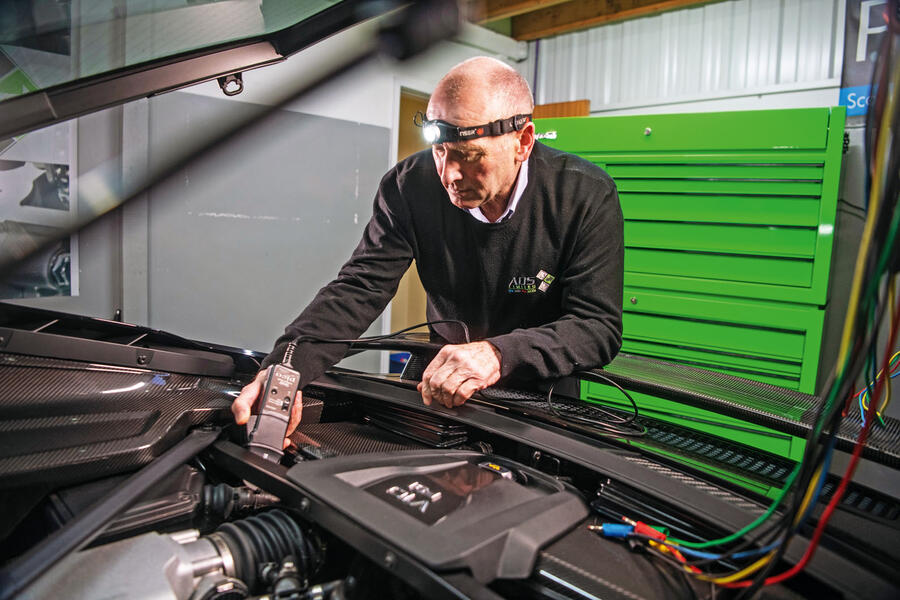 "Manufacturers will argue it's progress but it freezes out the small independent garage lacking the resources to invest in the required software, assuming they'd be granted access."
Not that any diagnostic platform, be it EOBD-II or those unique to car makers, gives technicians the power to cure every problem. According to David, the error codes they rely on to identify a fault can themselves be misleading: "What's your average tech going to do then, except hope he's done something that causes the problem to go away long enough for the customer to pay up and take their car? Days later, the warning light's back on and the car is in limp home mode – which is when people call us."
Error codes, diagnostics… it's gobbledygook to me but, fortunately, I'm in the presence of experts: David, of course, but also Frank, his dad, known in the trade as the 'guru'.